Posted in Tips and News from Piranha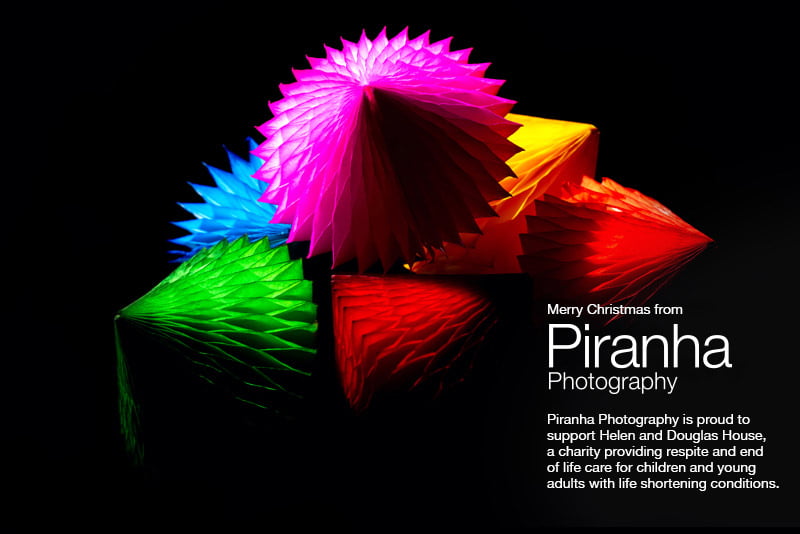 To contact – Helen and Douglas House

Posted in Tips and News from Piranha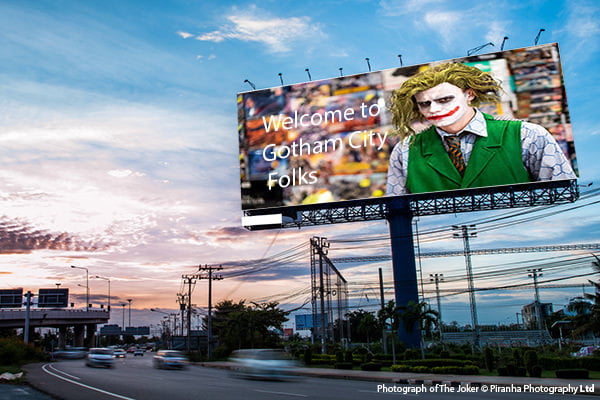 Choosing the right size image file means no more funny business
Many people, I've found, struggle to use digital picture files properly. Too many assume that a bigger file must be best, whether it's for images in an email, billboards, a LinkedIn post, general website content, other marketing materials, or indeed those used throughout an Annual Report.
This is, completely untrue. There are ideal files sizes depending on the job they are there to do, and these can be very small indeed. For example, for LinkedIn content a smaller file produces sharper, more detailed images than anything larger, which is why this matters if you are trying to reproduce your best photographs or graphics.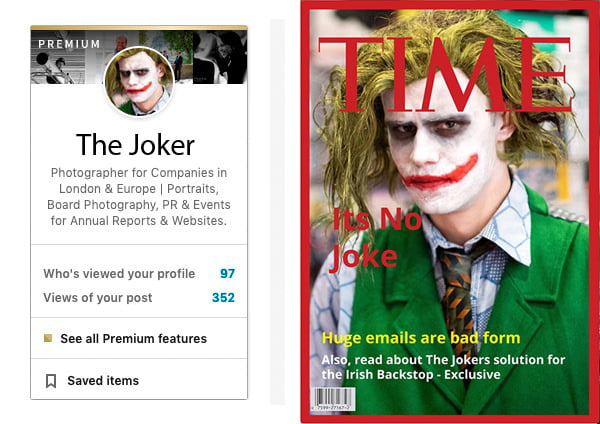 Here's the brief technical explanation of how it works. A pixel is the smallest unit of any digital image. Today's modern digital cameras produce images comprised of millions of them.
Each image has a height and width which can be measured in centimetres, inches or pixels. Pixels are actually the most useful measure because they provide all the data needed to cover any use. The pixel dimensions of a common, large monitor these days is 1920 x 1200 pixels. If you wish to send a full screen image to a colleague this is all the info you need. This file will only require about 250KB of disk space, which is much smaller than people imagine they need to send by email, especially when you think how rarely your image is needed to literally fill an entire screen.
This means a real world email-sized image that fills no more than half the screen would be much smaller. It's not just that image will be sharper, the file you sent will leave your outbox faster and won't clog up the recipient's email inbox, which never goes down well with clients or colleagues.
If your image is destined for LinkedIn these are 400 x 400 pixels, which need only tiny 19KB files.
Just ask your photographer to resize images for you to the correct dimensions and then upload to LinkedIn etc and see the much better results.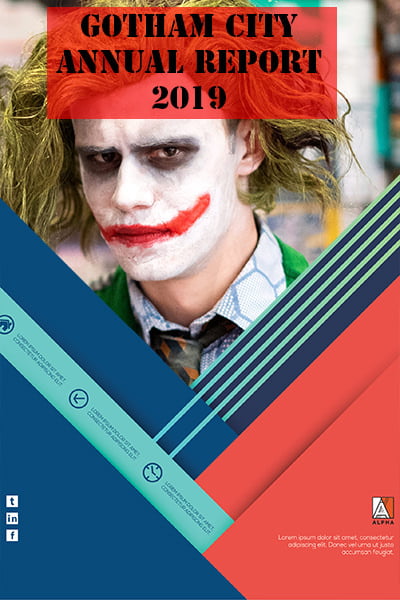 If you need to send a folder full of images I recommend using Photoshop. If this is a bit daunting, there are some nifty software apps like Fastone Resizer for PC or Image Resizer for Mac, which are easy to use and allow useful presets to be setup and stored such as 'email' or 'LinkedIn' etc.
These can be saved into a new folder when you are ready to send it out.
Another alternative is file sharing software like Dropbox. This is better when you have larger files, say for materials to be professionally printed, or if the total size of your folder exceeds 2MB because of the number of images in it.
There are ideal files sizes depending on the job they are there to do - Douglas, Photographer
Posted in Tips and News from Piranha, Location / Annual Report Photography

These images featured on the BBC website –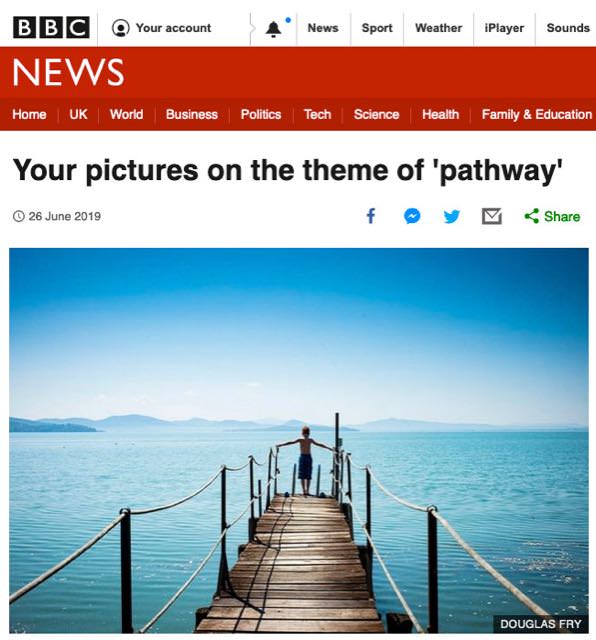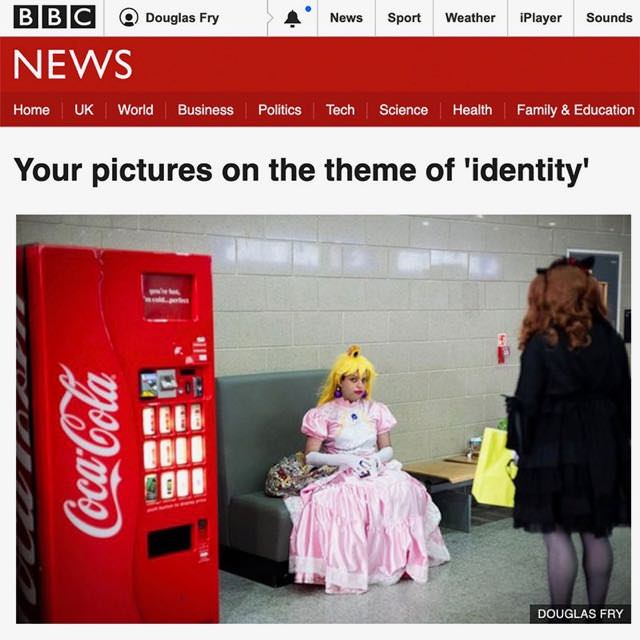 Posted in Corporate Portrait Photography, Outdoor Portraits, Tips and News from Piranha

Shooting in the great outdoors
Head and shoulders portraits of a senior executive shot against a plain grey or white background are always going to be essential for corporate press and marketing materials.
But don't forget that for other occasions when your business needs to stand out, these standard portraits might not be powerful enough to grab your audience's attention or make them think.
Contrast this with outdoor location shots, which when taken professionally, are naturally thought provoking while also providing greater context about the business.
As fashions change, we've found clients want their corporate imagery to be fresh and exciting and not me-too and tired. All of which is helping me persuade more and more clients to spare me around 10 minutes of their time to be photographed in the great outdoors.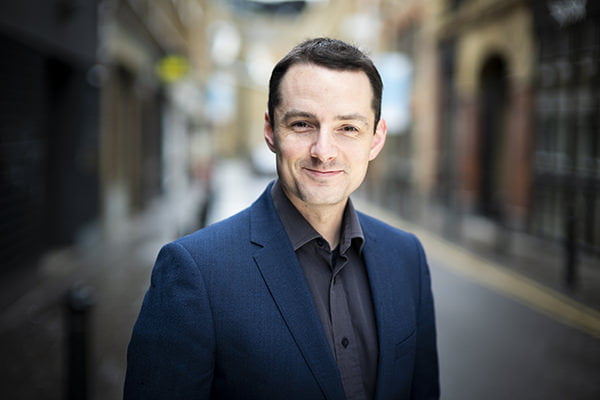 Take it as read I'll have scouted suitable locations near to their workplace before the shoot. Then armed with little more than a large reflector and Leica's fast lenses, I can guarantee a set of portraits in under 10 minutes that are the opposite of business as usual.
If you look at the examples below from recent shoots, you'll see they look more interesting than a standard corporate headshot.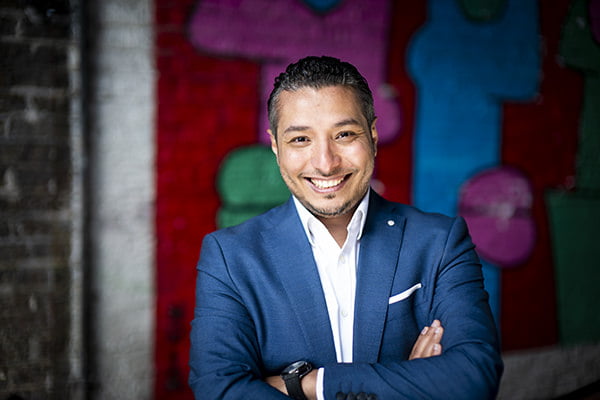 Outdoor location shots, when taken professionally, are naturally thought provoking while also providing greater context about the business. - Douglas, Photographer
Posted in Head Shots, PR Photography, Tips and News from Piranha

Contemporary photographic content is constantly evolving and it's important for me as a professional photographer to hear the latest views from leading companies, agencies, publishers and editors.

Last week, I booked myself on a commercial photography weekend with Magnum Photo, where The FT Weekend Magazine, Diana Markosian (World Press Photo Award Winner), 'Barbara' the lifestyle/advertising and design agency and 'Shoot Europe,' a production company whose clients include Nike, shared their opinions on how brands can best use pictures and video to stay fresh and contemporary. We also discussed emerging trends in digital content.

While each had their own opinion, all the contributors agreed the need for strong-yet-considered photography that is consistently presented across all forms of communication, from websites to corporate reports, marketing materials, blogs and social media feeds.

They also stressed just how important it is to be able to understand and work within a brief – usually working alongside journalists and publishers – to produce results that photographer and client are happy with.

I'd love to discuss over a coffee how to produce stand out photographic imagery in the real world of tight deadlines, restricted budgets and clients with very strong opinions and working habits.

Please get in touch and we can meet at your convenience.

Best wishes, Douglas

020 7193 9446
Commercial photographic content is constantly evolving and it's important for me as a professional photographer to hear the latest views from leading companies - Douglas, photographer
Posted in Tips and News from Piranha

I just received this interesting and heartening message, from a fellow photographer in Berlin…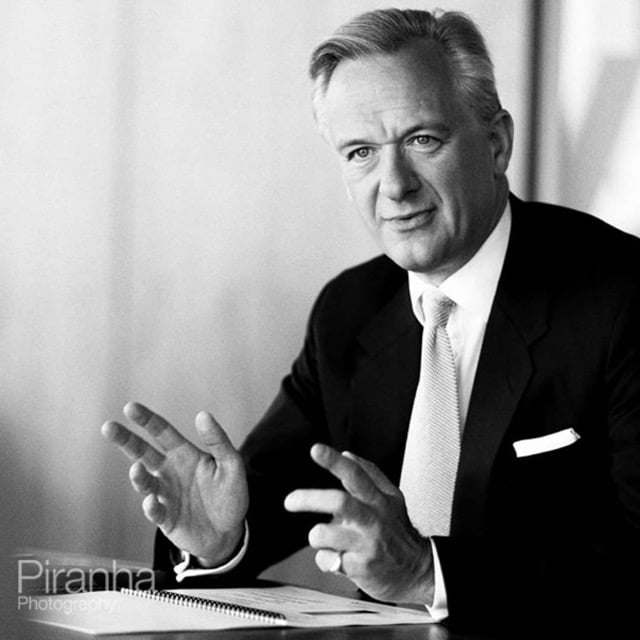 Hi Douglas,

just wanted to send you my apprecication for your work / business. I have followed your website / social media postings in the last couple of years and was always impressed by your great photography and professional business conduct. Your business portraits really look like the "real deal" / just the way they have to be done.

Here in Berlin, I have been in the business since 2002, mainly doing corporporate / political events and business portraits. Just two months ago I have opened – for the first time ever – my studio in the heart of the political district of Berlin – trying to offer a local/personal touch while every other photographer seems to be busy with working on their "social media accounts". The verdict on my rather costly move, I have to admit, ist still out. But I am still positive, seeing the first bits of good client feedback.

Whenever you should come to Berlin, I would be pleased to show you around and buy you a German Beer 🙂

Kind regards
Frank

http://www.franknuernberger.de
http://www.studio10117.de (not a lot there, yet)
http://www.work21.de (kind of an "artsy side project")

Posted in Tips and News from Piranha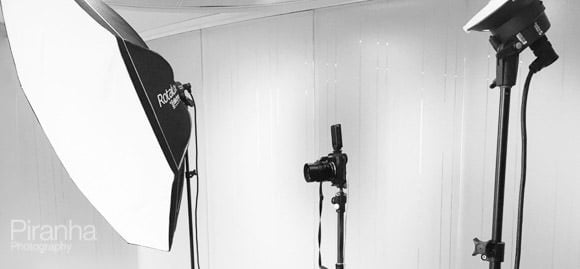 If using natural light was the answer for a professional photographer, you wouldn't find me lugging around 30 kilogrammes of lighting equipment on the London Underground travelling to photo-shoots.
As a trick of the trade, the truth is that lighting makes the biggest difference between an amateur's photographs versus a professional's.  The difference is far greater than the make of camera body or lens. If I was asked to put a number on it, I'd say great pictures are about 80% the result of a professional lighting rig, and the rest is down to the camera, lens and the photographer's experience and talent.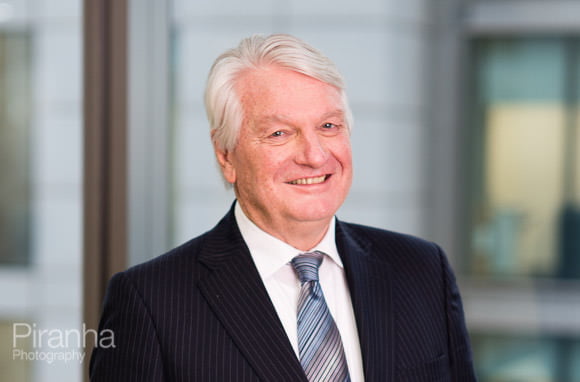 Don't get me wrong. Good cameras and lenses are important. If you've read previous Bytes, you'll know my love of Leica equipment borders on the obsessional. But without my portable (ahem!) Elinchrom lighting rig, the images would inevitably disappoint clients. The light it produces wraps completely around the subject's face, creating softer, kinder images. In some ways the effects are counter-intuitive. You'd think that extra light would reveal more of a subject's flaws in skin tone. But it has the opposite effect. The light actually conceals and flatters, and that's why it's worth the half hour it takes me set up my lights ahead of a shoot.
More than this, lights create a sense of occasion, a bit of a wow factor if you will. At a corporate photo-shoot, the CEO or director, on seeing the lighting set up, suddenly gives the session their full focus and attention.  Just as importantly, it also leads to an efficient use of their time, because I know I can have the shots I need in a few minutes rather than clicking away at the shutter for much longer in the hope of the right shot.
Professional lighting also produces repeatable images that not only look super soft, but also have consistent colour tones in every shot. Natural light, in contrast, will vary as the sun goes in and out and the contrast will change from very low on cloudy days to far too high on a sunny day. My lighting rig ensures a soft envelope of light every single time, no matter what time of day or what sort of room is used for shooting. And the reason this matters is that we end up with pleasingly uniform images that are ideal for company websites, marketing literature or social media avatars.
And there are benefits for me too, because lugging so much lighting kit back and forth means I am spared having to join a gym to stay fit.
...the CEO or director, on seeing the lighting set up, suddenly gives the session their full focus and attention - Douglas, Photographer
Posted in Location / Annual Report Photography, Tips and News from Piranha

Posted in Tips and News from Piranha

'You cant have too many Leica lenses Santa' – I explained, he just groaned and said 'can you just get off my knee, you are waaay to heavy' – I was thrown out of the grotto.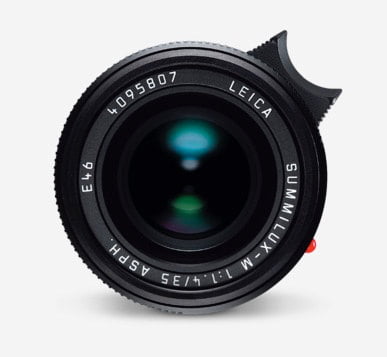 Persistence pays off however as he delivered down the chimney a new 35mm Summilux F1.4 – the all time classic reportage lens.
My trusty 35mm lens for the past 25 years has been the F2 Summicron, a design which has barely been changed and I thought was beyond improvement (great colours, sharp corner to corner at all aperture etc) but even a quick glance at the back of the camera to review the files showed the new lens in a completely different light. With its modern lens coatings and floating lens elements the images have a new level of clarity and 'pop' to them. F1.4 is fantastic to shoot in low light that extra f-stop makes all the difference and provides that very attractive shallow depth of field.
This lens is considered to be the finest 35mm lens ever made and its easy to see why.