Posted in Location / Annual Report Photography, Tips and News from Piranha

These images featured on the BBC website –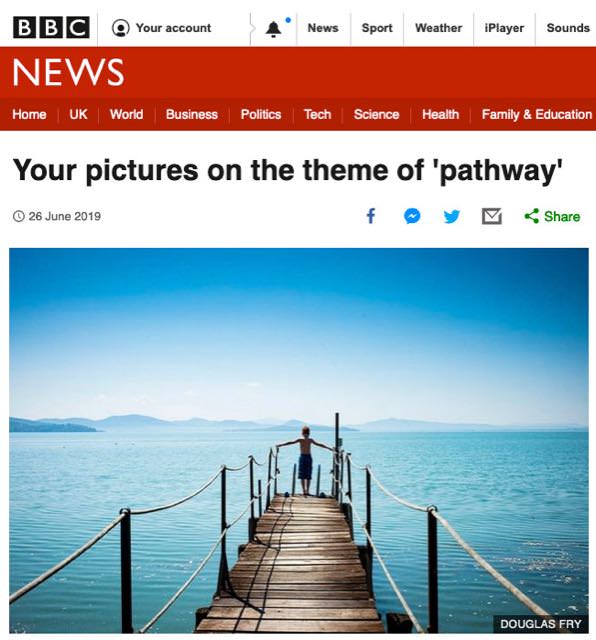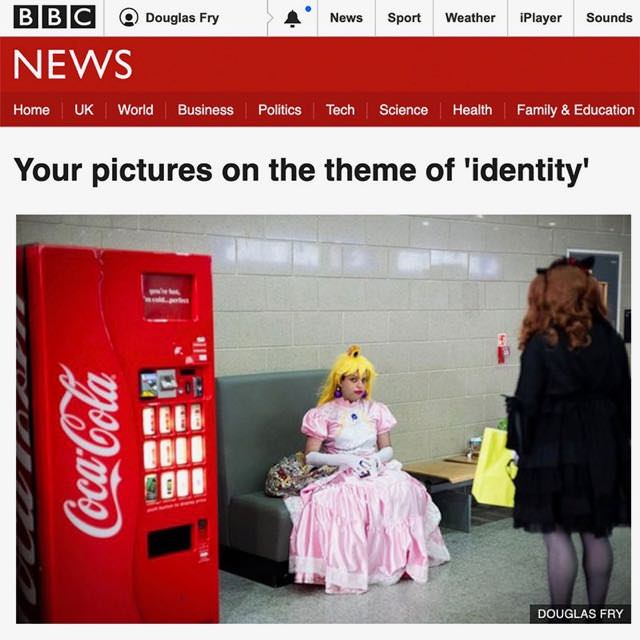 Posted in Corporate Portrait Photography, Tips and News from Piranha

Shooting in the great outdoors
Head and shoulders portraits of a senior executive shot against a plain grey or white background are always going to be essential for corporate press and marketing materials.
But don't forget that for other occasions when your business needs to stand out, these standard portraits might not be powerful enough to grab your audience's attention or make them think.
Contrast this with outdoor location shots, which when taken professionally, are naturally thought provoking while also providing greater context about the business.
As fashions change, we've found clients want their corporate imagery to be fresh and exciting and not me-too and tired. All of which is helping me persuade more and more clients to spare me around 10 minutes of their time to be photographed in the great outdoors.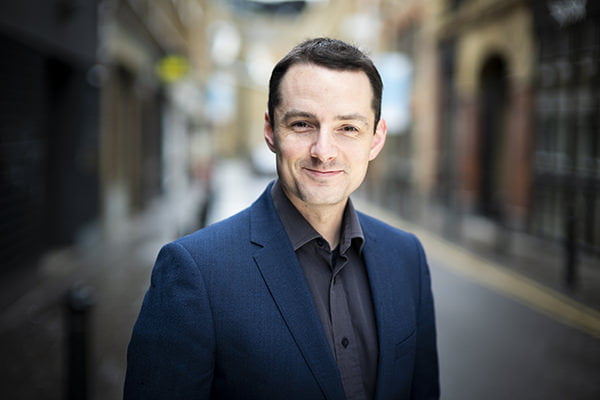 Take it as read I'll have scouted suitable locations near to their workplace before the shoot. Then armed with little more than a large reflector and Leica's fast lenses, I can guarantee a set of portraits in under 10 minutes that are the opposite of business as usual.
If you look at the examples below from recent shoots, you'll see they look more interesting than a standard corporate headshot.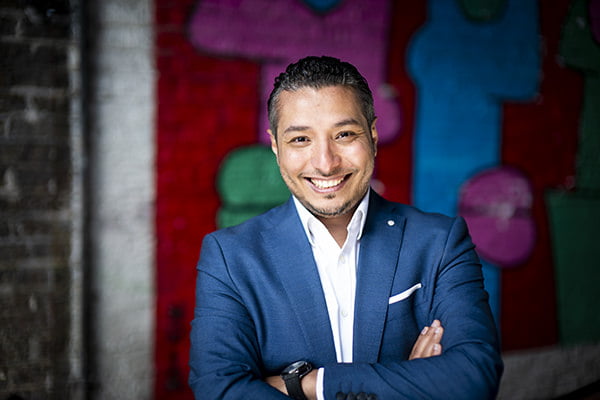 Outdoor location shots, when taken professionally, are naturally thought provoking while also providing greater context about the business. - Douglas, Photographer
Posted in Head Shots, PR Photography, Tips and News from Piranha

Contemporary photographic content is constantly evolving and it's important for me as a professional photographer to hear the latest views from leading companies, agencies, publishers and editors.

Last week, I booked myself on a commercial photography weekend with Magnum Photo, where The FT Weekend Magazine, Diana Markosian (World Press Photo Award Winner), 'Barbara' the lifestyle/advertising and design agency and 'Shoot Europe,' a production company whose clients include Nike, shared their opinions on how brands can best use pictures and video to stay fresh and contemporary. We also discussed emerging trends in digital content.

While each had their own opinion, all the contributors agreed the need for strong-yet-considered photography that is consistently presented across all forms of communication, from websites to corporate reports, marketing materials, blogs and social media feeds.

They also stressed just how important it is to be able to understand and work within a brief – usually working alongside journalists and publishers – to produce results that photographer and client are happy with.

I'd love to discuss over a coffee how to produce stand out photographic imagery in the real world of tight deadlines, restricted budgets and clients with very strong opinions and working habits.

Please get in touch and we can meet at your convenience.

Best wishes, Douglas

020 7193 9446
Commercial photographic content is constantly evolving and it's important for me as a professional photographer to hear the latest views from leading companies - Douglas, photographer
Posted in Tips and News from Piranha

I just received this interesting and heartening message, from a fellow photographer in Berlin…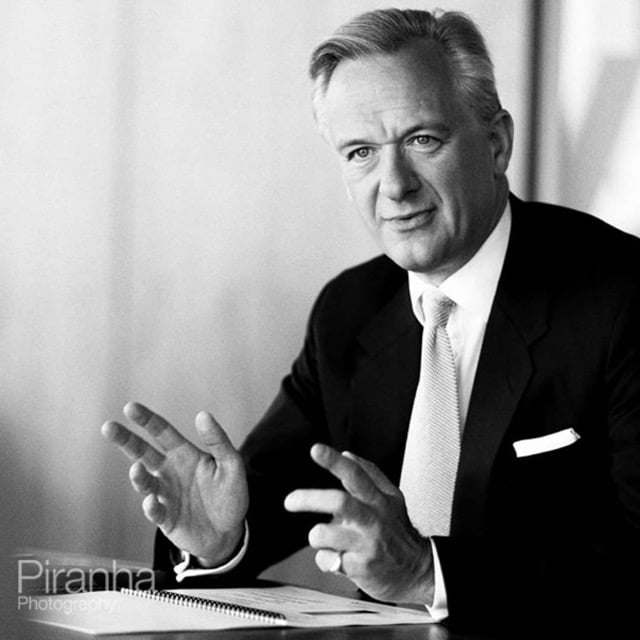 Hi Douglas,

just wanted to send you my apprecication for your work / business. I have followed your website / social media postings in the last couple of years and was always impressed by your great photography and professional business conduct. Your business portraits really look like the "real deal" / just the way they have to be done.

Here in Berlin, I have been in the business since 2002, mainly doing corporporate / political events and business portraits. Just two months ago I have opened – for the first time ever – my studio in the heart of the political district of Berlin – trying to offer a local/personal touch while every other photographer seems to be busy with working on their "social media accounts". The verdict on my rather costly move, I have to admit, ist still out. But I am still positive, seeing the first bits of good client feedback.

Whenever you should come to Berlin, I would be pleased to show you around and buy you a German Beer 🙂

Kind regards
Frank

http://www.franknuernberger.de
http://www.studio10117.de (not a lot there, yet)
http://www.work21.de (kind of an "artsy side project")

Posted in Tips and News from Piranha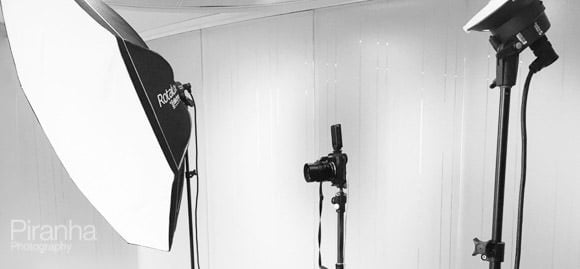 If using natural light was the answer for a professional photographer, you wouldn't find me lugging around 30 kilogrammes of lighting equipment on the London Underground travelling to photo-shoots.
As a trick of the trade, the truth is that lighting makes the biggest difference between an amateur's photographs versus a professional's.  The difference is far greater than the make of camera body or lens. If I was asked to put a number on it, I'd say great pictures are about 80% the result of a professional lighting rig, and the rest is down to the camera, lens and the photographer's experience and talent.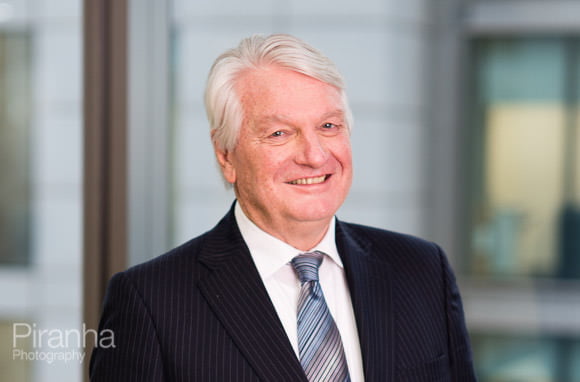 Don't get me wrong. Good cameras and lenses are important. If you've read previous Bytes, you'll know my love of Leica equipment borders on the obsessional. But without my portable (ahem!) Elinchrom lighting rig, the images would inevitably disappoint clients. The light it produces wraps completely around the subject's face, creating softer, kinder images. In some ways the effects are counter-intuitive. You'd think that extra light would reveal more of a subject's flaws in skin tone. But it has the opposite effect. The light actually conceals and flatters, and that's why it's worth the half hour it takes me set up my lights ahead of a shoot.
More than this, lights create a sense of occasion, a bit of a wow factor if you will. At a corporate photo-shoot, the CEO or director, on seeing the lighting set up, suddenly gives the session their full focus and attention.  Just as importantly, it also leads to an efficient use of their time, because I know I can have the shots I need in a few minutes rather than clicking away at the shutter for much longer in the hope of the right shot.
Professional lighting also produces repeatable images that not only look super soft, but also have consistent colour tones in every shot. Natural light, in contrast, will vary as the sun goes in and out and the contrast will change from very low on cloudy days to far too high on a sunny day. My lighting rig ensures a soft envelope of light every single time, no matter what time of day or what sort of room is used for shooting. And the reason this matters is that we end up with pleasingly uniform images that are ideal for company websites, marketing literature or social media avatars.
And there are benefits for me too, because lugging so much lighting kit back and forth means I am spared having to join a gym to stay fit.
...the CEO or director, on seeing the lighting set up, suddenly gives the session their full focus and attention - Douglas, Photographer
Posted in Location / Annual Report Photography, Tips and News from Piranha

Posted in Tips and News from Piranha

'You cant have too many Leica lenses Santa' – I explained, he just groaned and said 'can you just get off my knee, you are waaay to heavy' – I was thrown out of the grotto.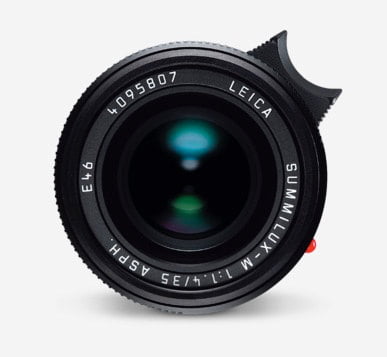 Persistence pays off however as he delivered down the chimney a new 35mm Summilux F1.4 – the all time classic reportage lens.

My trusty 35mm lens for the past 25 years has been the F2 Summicron, a design which has barely been changed and I thought was beyond improvement (great colours, sharp corner to corner at all aperture etc) but even a quick glance at the back of the camera to review the files showed the new lens in a completely different light. With its modern lens coatings and floating lens elements the images have a new level of clarity and 'pop' to them. F1.4 is fantastic to shoot in low light that extra f-stop makes all the difference and provides that very attractive shallow depth of field.

This lens is considered to be the finest 35mm lens ever made and its easy to see why.

Posted in Board Photography, Tips and News from Piranha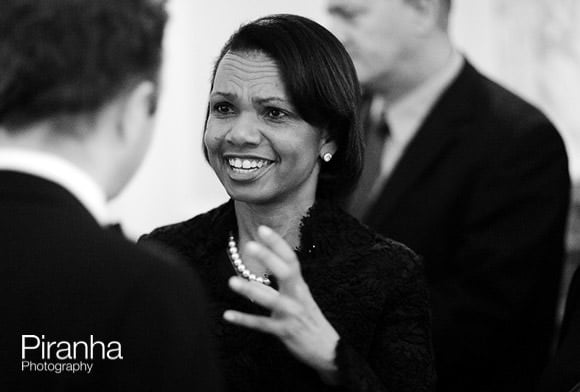 One of the pleasures of my work is being able to visit companies on their premises during photo-shoots. You learn a lot when inside the citadel.
One thing I  notice is that there's often a big difference between the ethnic diversity of their workforces and that of the board of directors when it comes to the largest companies.
In short, at large companies their workforces are generally multicultural, reflecting the ethnic diversity of modern Britain.
But the boardrooms are not. I see very few directors from black or minority ethnic backgrounds sitting on big company boards.
As a photographer, I know how important images are to corporate story telling. If you see pictures of someone from a BAME background filling the most senior company roles, it sends a strongly encouraging message to others who aspire to reach the top of these organisations. It also demonstrates there are no barriers to anyone rising through the ranks regardless of their background.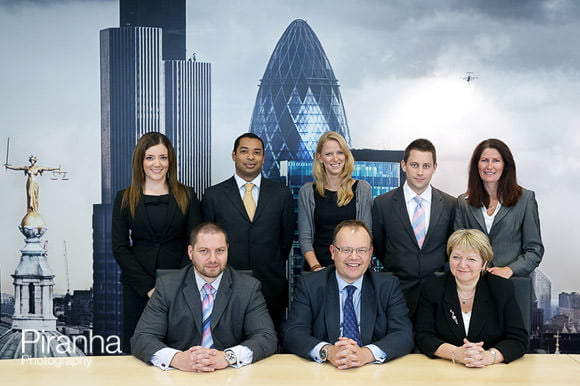 But my experience is one thing, but is this true of the other large UK companies I've never stepped a foot inside of?
To test my theories about the lack of board room diversity, Piranha analysed the latest annual reports of each of the FTSE 100 companies counting the numbers of photographs showing BAME board directors.
Our simple but effective way of measuring a board's composition found that over half of the main boards (56 boards) have no directors that appear to be from Black or Minority Ethnic (BAME) backgrounds.
Moreover, out of the rest of the FTSE 100 companies with BAME directors on their main boards, 33 companies had just a single director from an apparently  BAME background.
Only one FTSE 100 company, Dubai-based healthcare group NMC Health PLC), had BAME directors in the majority (6 out of 11 directors) are non-white.
We also looked at women board directors. The good news is that none of the FTSE 100 boards comprised male only directors. The bad news is just one board – Royal Dutch Shell's –  reached parity of the sexes with equal representation of male and female directors.
In wrapping up, while we wait for boards to boost their numbers of women and BAME directors, we can at least ensure corporate images of staff are ethnically diverse where possible, because it's not difficult to achieve, as long as the people commissioning the photographs are wise to the issue.
I think your photographs are fantastic and there are some group shots in particular that capture a moment so perfectly and look so natural, I think they are brilliant. - Design Manager, Equistone Partners Europe Limited
Posted in Tips and News from Piranha

Over half of the main boards (56 boards) of the UK's leading 100 quoted companies have no directors that appear to be from Black or Minority Ethnic (BAME) backgrounds.

Press coverage discussing Piranha Photography's research findings –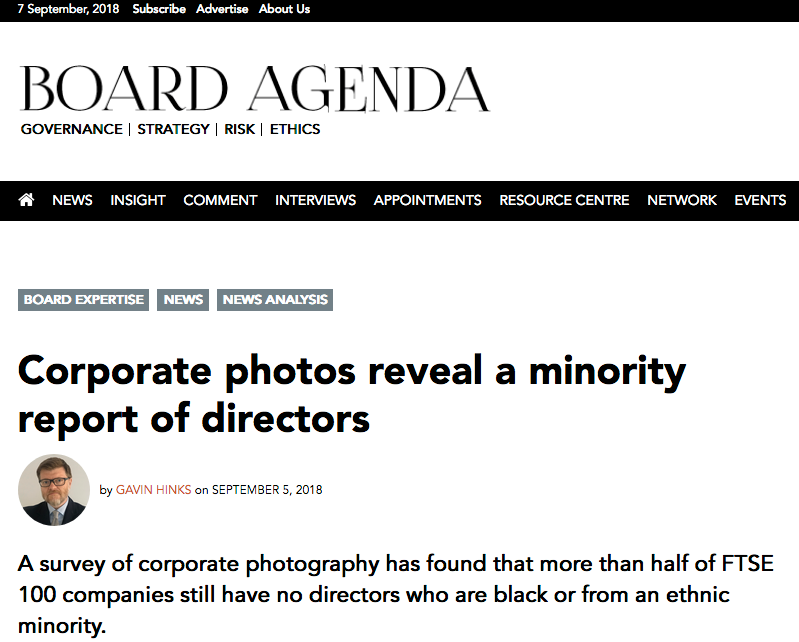 Clearly these days women are much better represented on the main boards of the UK's largest public companies although there is still far from parity of the sexes. However, our desk research found that directors from black and minority ethnic backgrounds appear to be either not present at all on the majority of FTSE 100 boards or are the sole representatives of people from non-white backgrounds. More positively, at the operational level, the annual reports of FTSE 100 companies do carry plenty of images of people from BAME backgrounds, which is an accurate representation of their management, staff and customers in modern Britain. - Douglas Fry, Piranha Photography