Portrait Photography of Clowns International, Grimaldi Church Service in London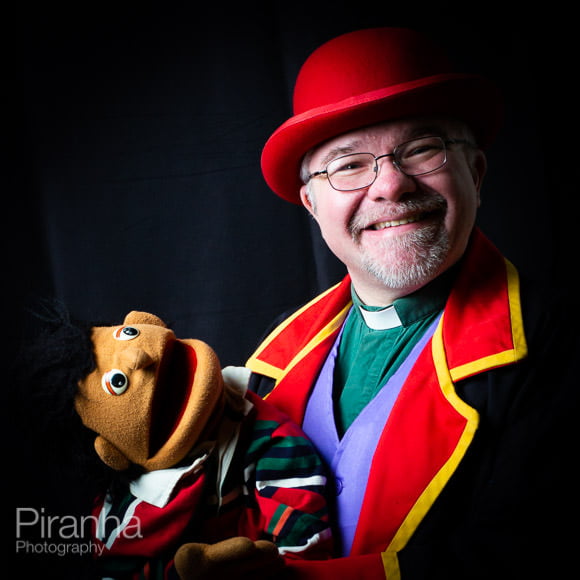 Portrait Photography of Clowns International, Grimaldi Church Service in London
Each year there is a service at All Saints Church in Haggerston, East London, for the Grimaldi Service, all organised through Clowns International.
Joseph Grimaldi 1778-1837 is credited with founding the modern idea of the clown in England. Members of the public are encouraged to attend but the central pews are left for the clowns.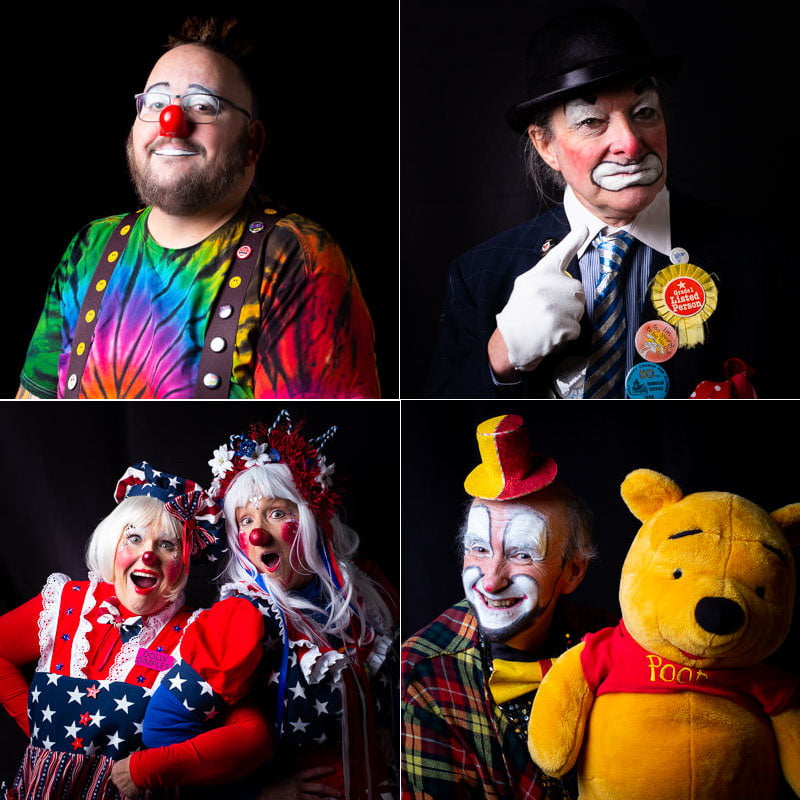 I thought I would get to the church early and set up a tight portrait space, with studio lighting and black background to make the clowns colourful costumes and faces stand out.  I am pleased with the results and the uncluttered look of the images, which I feel focuses more on the personality of the clowns. By the time the service started the church was absolutely packed, so I had to work fast to capture as many images as possible.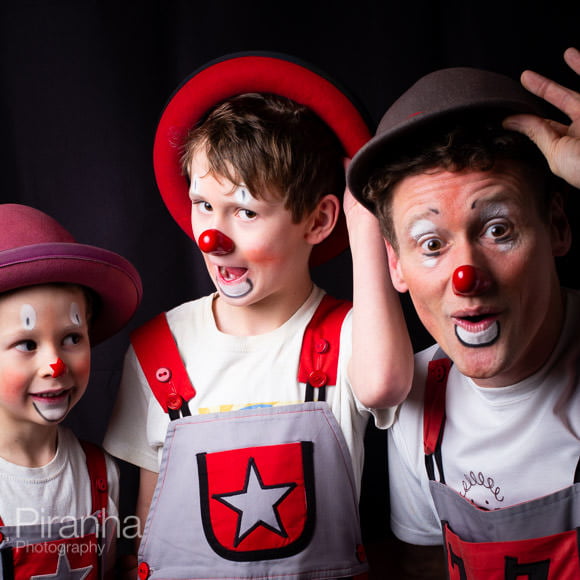 One of the most interesting aspects of the day was to have an opportunity for several conversations with the clowns themselves, and to hear about their personal life stories, and what had brought them to clowning.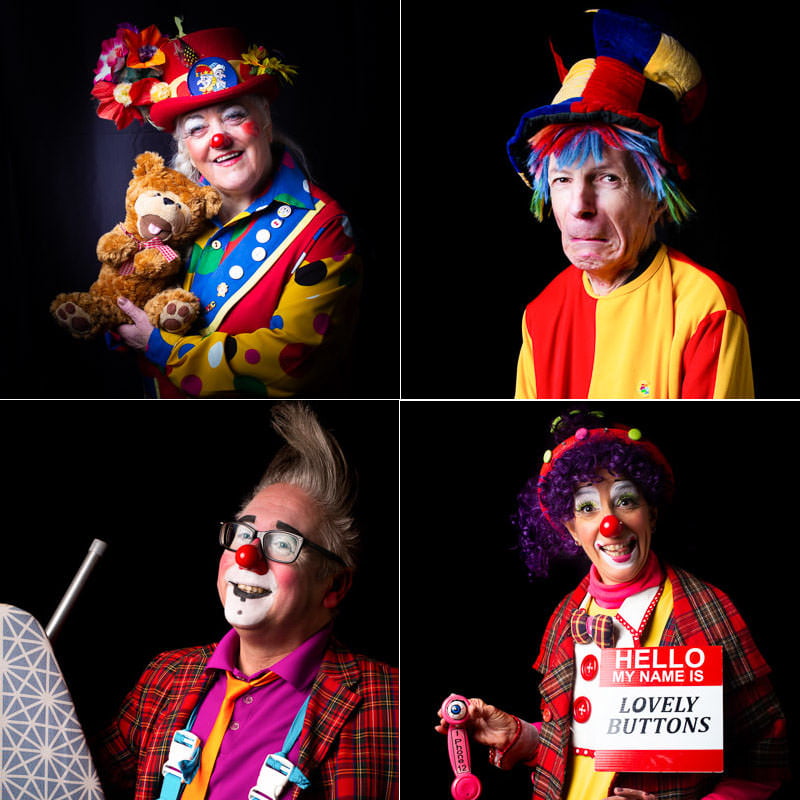 I used a Leica M240, 35mm Summilux and Elinchrom flash (with an Octa softbox).  I have offered the portraits to the clowns for their own web pages.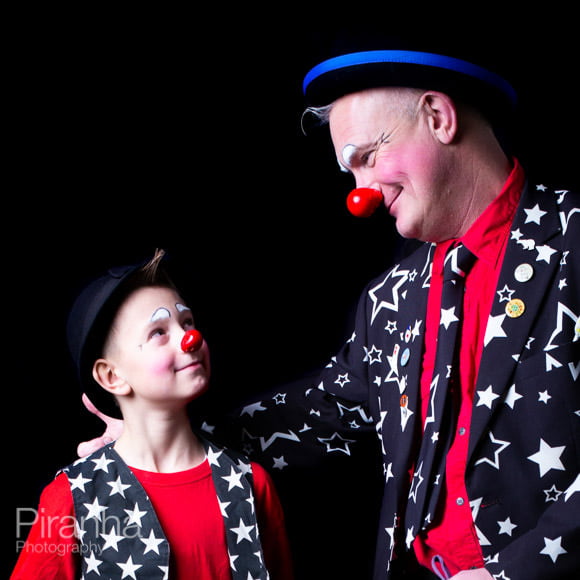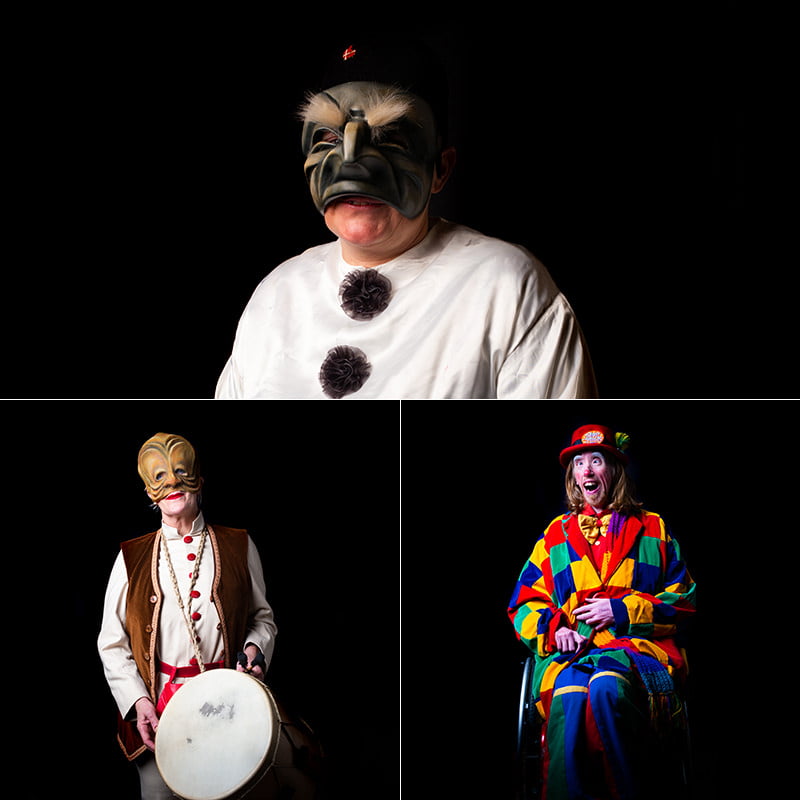 Latest posts by Piranha Photography
(see all)
One of the most interesting aspects of the day was to have an opportunity for several conversations with the clowns themselves - Douglas, photographer
Related Posts