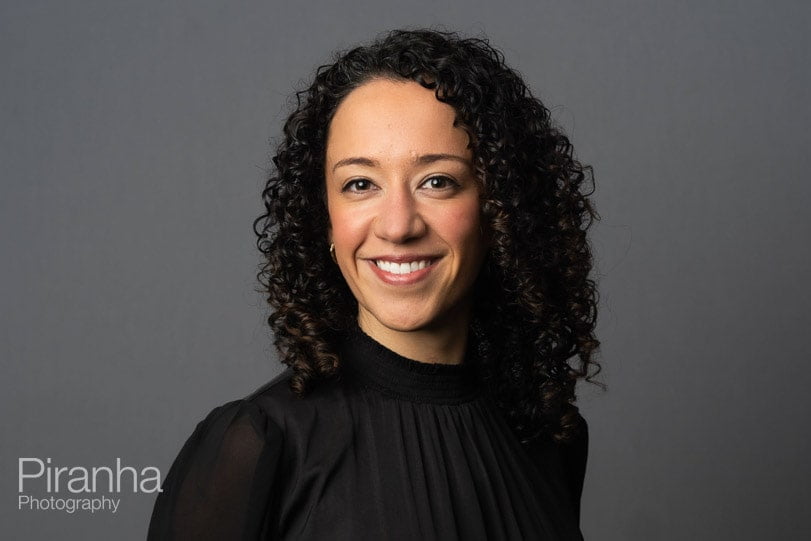 Ten minutes in make up is the best preparation for a corporate photoshoot
For over 25 years, we've been working as professional corporate photographers. Our bread and butter assignment is the corporate portrait, with clients requiring, roughly every couple of years so, a new set of images of their board directors, senior executives and other staff members.
The aim is to produce images that look natural and fresh, without looking like they've been knocked up by an AI bot or been Photoshopped within an inch of their lives.
While we are commissioned for other types of corporate photoshoot, the classic head and shoulders shoot remains in popular demand.
However, were I to inquire about the enthusiasm for work-related photography among the thousands of people I've photographed throughout my career, only a handful would admit to relishing the prospect. I attribute this to the fact that many individuals, even those in senior positions, are inherently camera-shy.
Given the nature of corporate photoshoots, where images are destined for annual reports, company websites, or company social media accounts that combine a high degree of public exposure with a long shelf life, subjects can be self-consciousness, as well as being naturally eager to present themselves as well as possible. This results in a degree of nervousness when they arrive at a photoshoot.
Getting made up creates a calming atmosphere
Surprisingly, one effective method to help subjects ease into the process and cultivate a positive mindset before stepping in front of my camera is enlisting the services of a professional makeup artist.
We collaborate with highly skilled makeup artists who work with admirable speed, but also have a practical, problem-solving approach that clients genuinely appreciate. Many are blessed with the gift of the gab and are willing to share some interesting stories, all helping the subject to actually enjoy the attention they are receiving.
Most of my regular make up artists have worked with well known actors and celebrities, and this helps infuse a welcome sense of theatre into the process, enabling the subject to focus on the immediate job ahead and forget about their job for a while.
Before the shoot, the marketing team would have emphasised the advantages of a touch of light powder for men or some expertly reapplied makeup for women, explaining how it will enhance their appearance in the final photographs.
The make up artist will also address any minor imperfections such as stray hairs, crooked ties or wonky collars. This attention to detail ensures the subject arrives looking their best and in a positive frame of mind, ready to collaborate with me so that I can capture the shots needed to meet the brief.
The difference between a professional and an amateur
This state of mind is a far cry from their initial apprehension upon arrival, where the subject is often still preoccupied with a recent meeting or the demands of the busy day ahead.
We believe this preparation lends that extra refinement that distinguishes a professional photoshoot from an amateur endeavour.
As the shoot needs to produce a range of images that will serve multiple corporate purposes, we will guide the subject through various poses, making posture adjustments and refining lighting as needed. Our direction often includes capturing a spectrum of smiles, from full beam to subtle expressions, and all points in between.
As I said above, our images have to be fresh and authentic. Our goal is not to produce artificial, post-production portraits that are uniformly inauthentic, where everyone has blindingly white teeth and where every wrinkle and freckle has been magicked away using Photoshop.
The ultimate compliment
It is immensely gratifying when subjects and the commissioning client express their satisfaction with the results. The ultimate accolade is when they use our images on their personal social media accounts and LinkedIn profiles. We now have over 475 clients the bulk of whom return for new photography time and time again.

Latest posts by Piranha Photography
(see all)