Palamon Capital Partners commission Piranha for regular portraits and office photo shoots to generate corporate portraits of their employees.
The images are taken in their London offices and other locations across the capital, sometimes at events they are attending.  After each photo shoot Piranha provides a website of the photographs taken on the day, as well as hi res jpegs of the images.  The selected shots are then used across different marketing materials and press coverage including here on their website's 'People' page.
Overview page on website –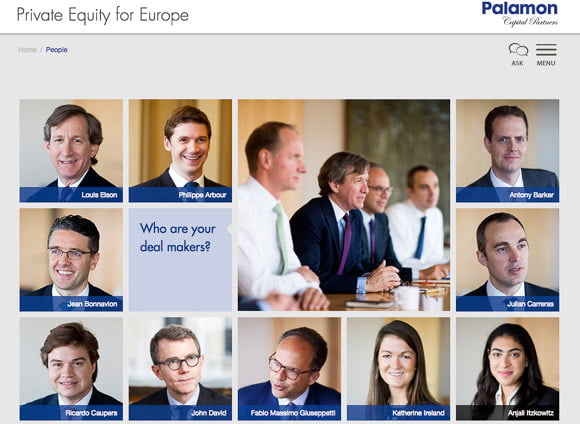 A couple of the individual biog. pages can be seen here –
LinkedIn Recommendation


Professional corporate photography and video for companies in London, the rest of the UK and Europe. Piranha are commissioned by FTSE100 companies and start-ups alike, for numerous projects, covering a wide range of work and styles. Portraits and office photography for use on websites, events coverage and PR shots for press and publications, as well as Board and location photography for annual reports. Using top of the range Leica cameras and lenses. Processing of images is fast and to an extremely high standard.

Latest posts by Piranha Photography