Below are examples of one of our regular photo shoots for an international construction company.
On the day of each photo shoot the photographer sets up lighting and a white backdrop in a meeting room at the client's London offices.  Then the employees are photographed in turn against the white backdrop to generate a selection of headshots of each person.
After the photo shoot Piranha supplies the client with a website of photographs showing the various images of each person.  From this website the company chooses a photograph of each person.  Piranha then processes the selected images and cuts them out in PhotoShop, using specialist software.
Once each portrait has been isolated from the white backdrop it can be placed on one of the background images that have already been captured and approved for use on a separate occasion.  This delivers the company with portraits 'in situ' but does not depend on moving the subjects into different areas of the building and changing the lighting set for each person.  It does though give a consistent and professional look and feel to the final staff headshots.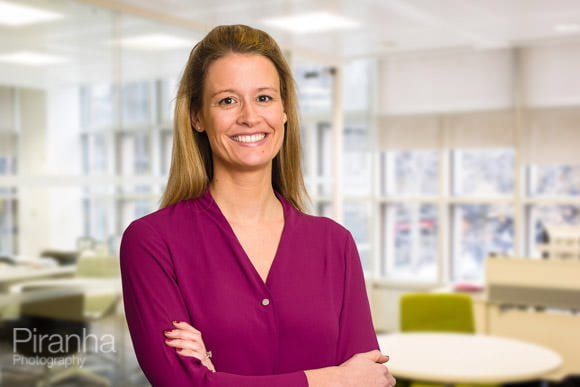 We have used this method of cutting out and replacing backgrounds for a number of clients.  It is particularly useful if photo shoots are going to take place over a number of months, and the required rooms for the background may not always be available.

Professional corporate photography and video for companies in London, the rest of the UK and Europe. Piranha are commissioned by FTSE100 companies and start-ups alike, for numerous projects, covering a wide range of work and styles. Portraits and office photography for use on websites, events coverage and PR shots for press and publications, as well as Board and location photography for annual reports. Using top of the range Leica cameras and lenses. Processing of images is fast and to an extremely high standard.

Latest posts by Piranha Photography