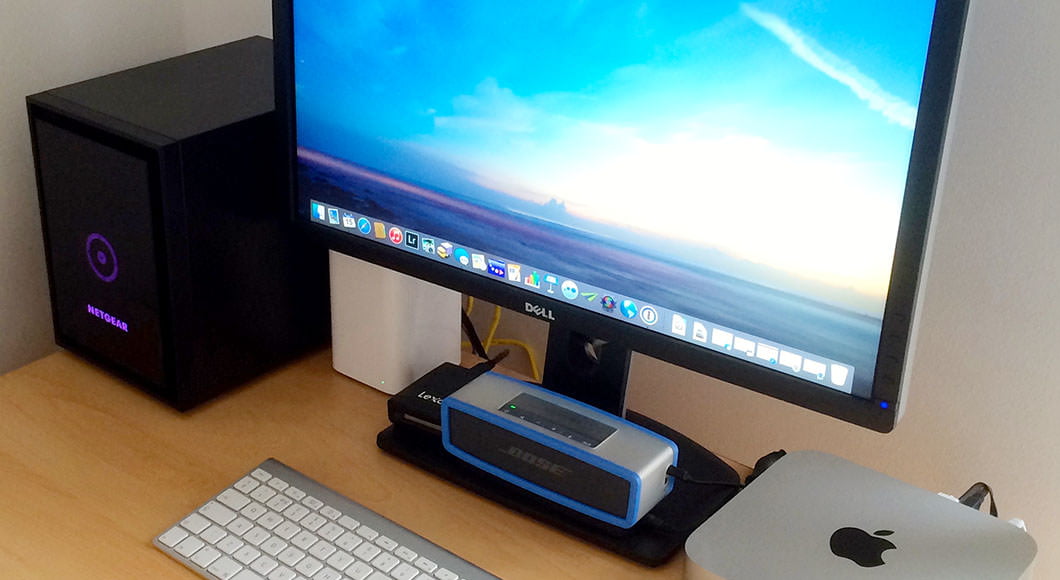 New Backup System with Extensive Space
Storage and backups for images and data
With new cameras getting higher in resolution and our 4K corporate video offering just around the corner we decided to reappraise our storage and backup. We needed enough space firstly, then a convenient backup solution locally, and in addition a remote backup in case of fire, flood or alien abduction.
The backup process should be automatic but monitored (so we know and can be reassured it works) and should we need to restore TB's of data it should be simple.
We opted for three 24TB Netgear 516 storage NAS boxes, these have specifications like a standard PC. 4G ram, i5 processors and X-Raid-2 drive which allows for really fast data transfer. The X-Raid 2 allows any disk to fail and the box will still have all our files, it will email me then as to which disk needs replacing. All in all it's a good system.
Backing up is a vital but often overlooked task for businesses, the less it relies on human intervention the better, its too easy to forget or make a mistake and not realise. With an automated system that keeps an audit of all files changed and backed-up and emails me every day is very reassuring for us and our clients that all the data is being safely backed up.

Latest posts by Piranha Photography
(see all)