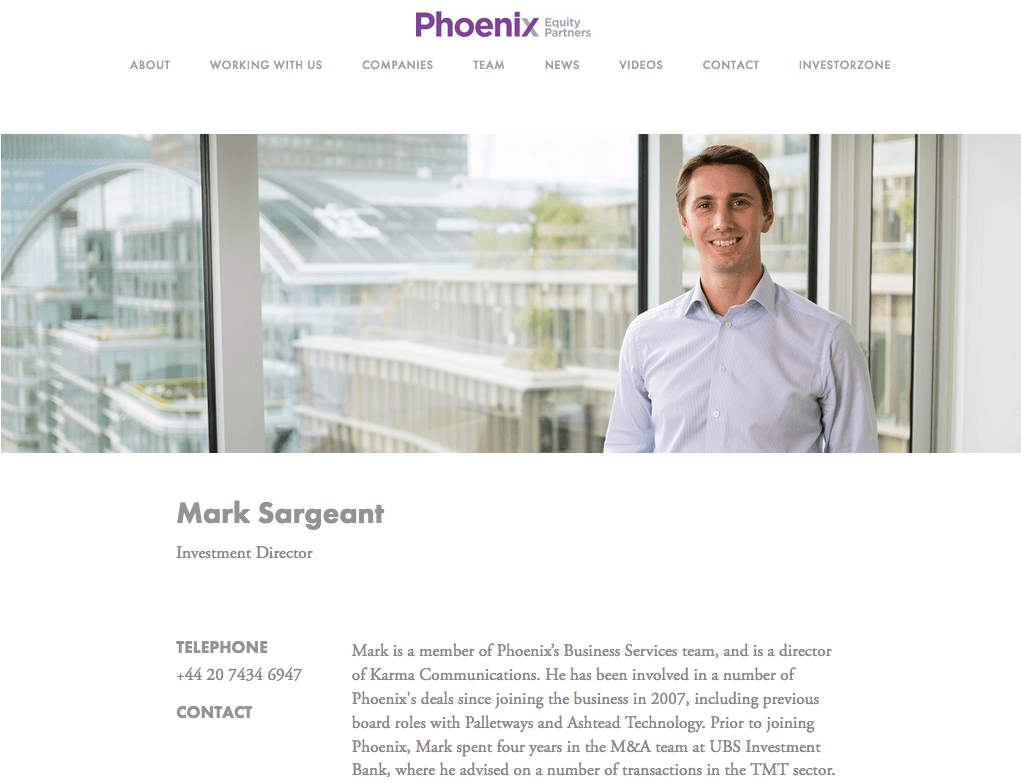 Recent Private Equity Company Team Photographs
Here are a few of the photographs of this private equity company.
Phoenix comissioned corporate photography of their team for use on the their website and other marketing materials.
All the pictures were taken in their London offices and include a sense of the office behind. This helps give a feel for the business and their offices.

Latest posts by Piranha Photography
(see all)