The barristers chambers 2 Harcourt Buildings needed all new photographs of their barristers for their website.
The idea was to show the people within the context of their newly refurbished chambers, to look approachable and a safe pair of hands for their criminal law client base.
The website has a contemporary feel to it and the photographs were toned and cropped to differentiate the chambers from other practices in this busy area of legal work.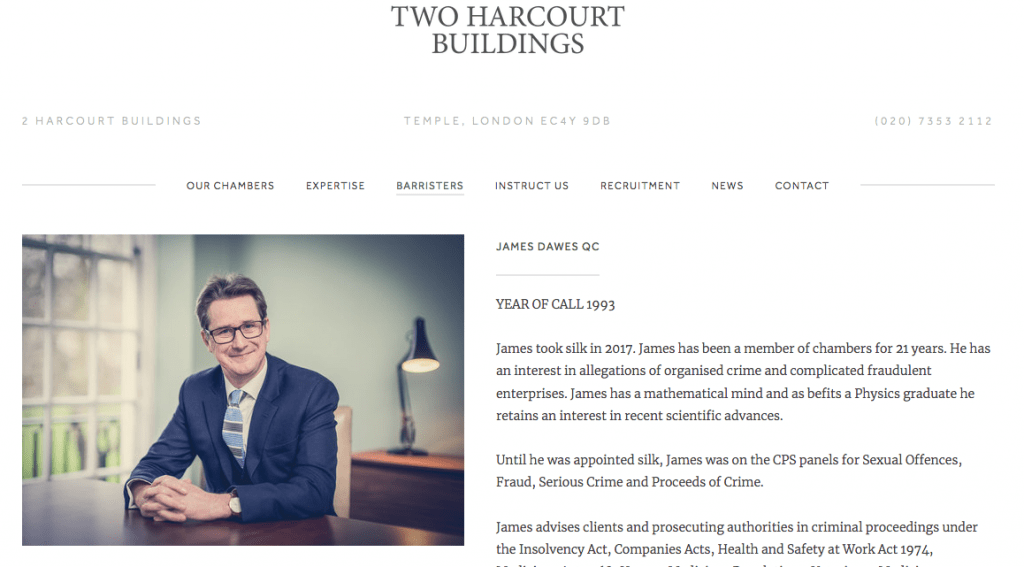 Professional corporate photography and video for companies in London, the rest of the UK and Europe. Piranha are commissioned by FTSE100 companies and start-ups alike, for numerous projects, covering a wide range of work and styles. Portraits and office photography for use on websites, events coverage and PR shots for press and publications, as well as Board and location photography for annual reports. Using top of the range Leica cameras and lenses. Processing of images is fast and to an extremely high standard.

Latest posts by Piranha Photography