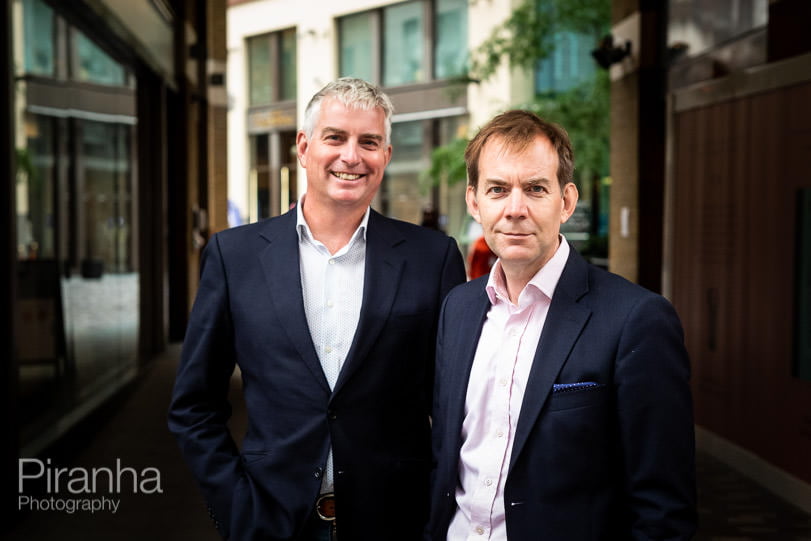 London Corporate Portraits for PR & Website
Piranha was commissioned to take a mix of corporate portraits for the consultancy Boldt Partners.  Boldt is a pan European consultancy specialising in corporate communications and advisory consultancies.  The company are currently opening a new London office and have appointed a number of new partners.
Individual and Team Photographs
The company wanted a mix of individual and team photographs for PR and marketing materials, both indoor and outdoor. It was important to Boldt as a newcomer to the UK market to show the directors in an established office environment, so portraits that included their premises were required.
Specialist Lighting for Interesting Corporate Portraits
Douglas set up a large softbox to one side and on the minimum power to provide a 'crisper' shadow free portrait but not distracting from the ambient light behind the subjects. This allows him to shoot on a very shallow depth of field (the camera needs to be on a tripod for consistency of framing) and ensure the balance of flash power to sunlight coming through the windows is evenly matched.
Then came the outdoor options and Storm Francis wasn't helping matters as the hurricane-esque windspeed was going to give us some very blustery portraits, Douglas found a low covered archway to a shopping district nearby and using a low reflector could again get this required shallow depth of field and bounce what little light there was back up to remove the shadows on the Partners faces.
Press Photograph in PR Week Article
The photograph below by Piranha Photography was provided to the press and can be seen here appearing in PR week article.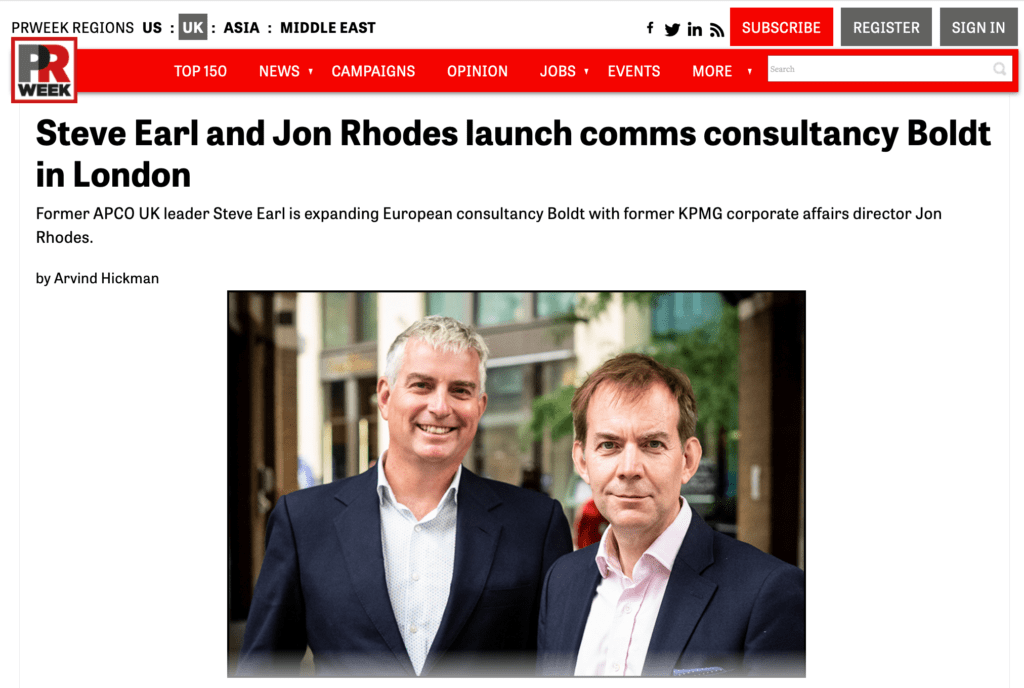 Portraits of Partners on Company Website
Boldt Partners updated their website to include individual portraits of the new partners, these were selected from the photographs taken by Piranha at Boldt's Covent Garden offices and in the surrounding area.  There was a mix of indoor and outdoor photography, with social distancing, to create a large selection of pictures.  The chosen photograph of each partner was to accompany their biography on the company's 'Team' page.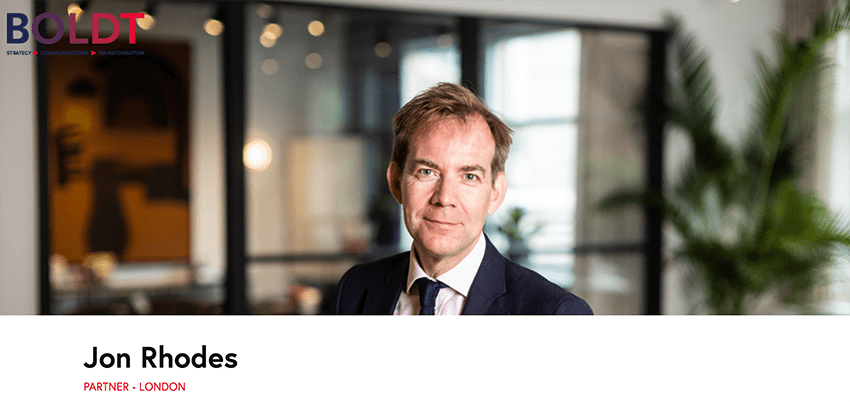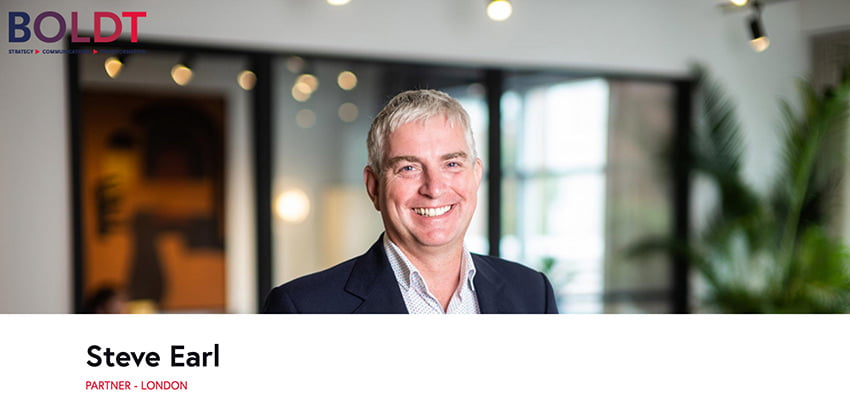 Photograph Appearing in PRovoke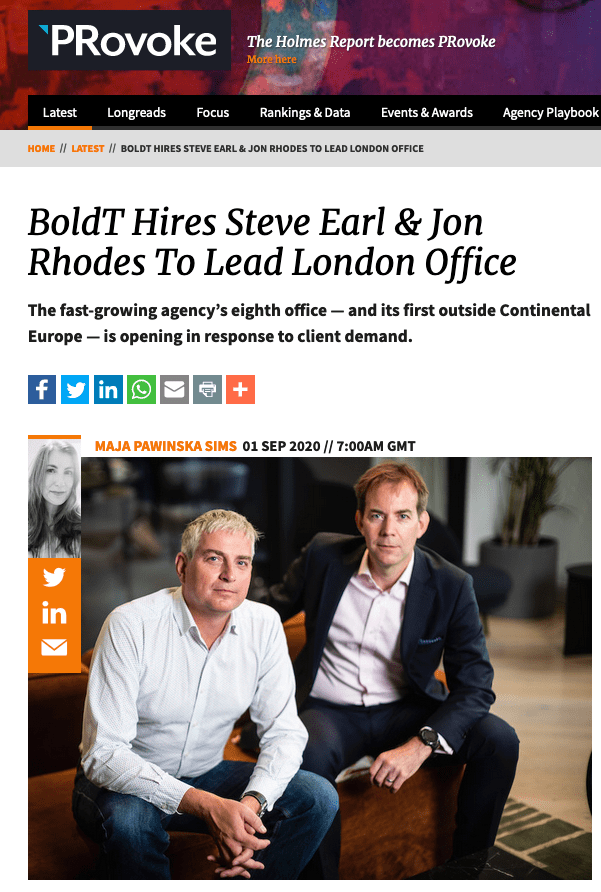 Latest posts by Piranha Photography
(see all)