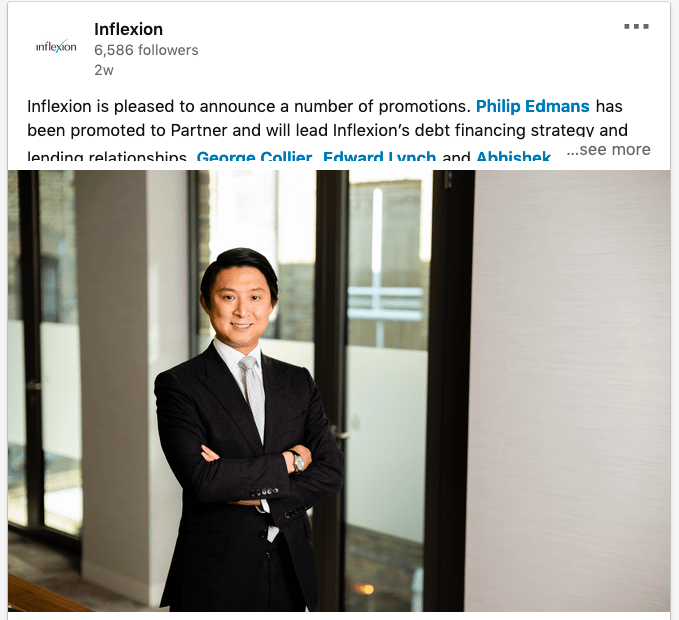 LinkedIn Portraits for Private Equity Client
LinkedIn headshots can be extremely useful for a business's marketing department.   Here you can see various of Piranha's portrait photographs taken in London being used to accompany LinkedIn posts.
Congratulations to Inflexion on their 20th anniversary – A private equity company I have been working with for many years now, the corporate photography has changed and developed over the years, leaving behind the more formal look, and progressing to the contemporary approachable identity seen today on the new website.
The Photography Brief
The brief from the design agency was to capture the personality of the subject, shown within the context of their new Marylebone offices in London. This required soft lighting from a large Elinchrom flash to light the subject but allow the ambient light either from the windows or even the rooms beyond to be on a parity. The depth of field was to be shallow too, so that the background was distracting in the image, I used my Leica Noctilux which has exceptional properties not least its fast aperture for that signature look.
As always time with each person is limited but when everything is set up prior to the subject arriving with test shoots and client approval, this means the time with the busy director is as efficient as possible.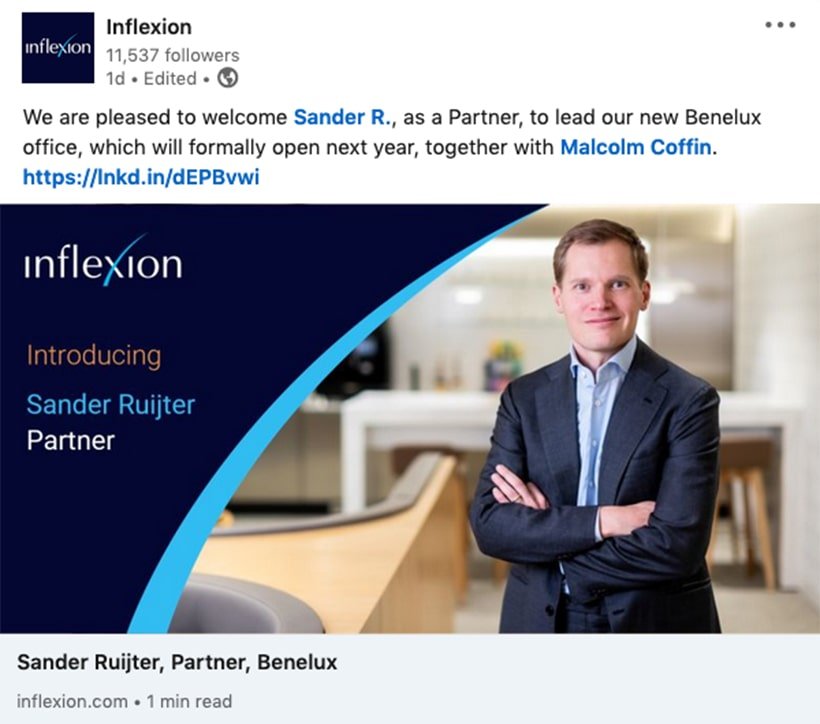 LinkedIn Photography of Directors
Featured here are various LinkedIn posts placed by the company.
The portraits taken by Piranha are used to sit alongside either LinkedIn news posts and also used when introducing a new member of staff.
LinkedIn headshots can be taken in many different styles and are often cropped afterwards particularly when they are to be used as a LinkedIn profile picture on an individual's page.
It's important for the subject to be wearing the correct attire for the business and for the final chosen shot to feature an expression which suits the page and messaging.
The key thing for the photographer to concentrate on once the lighting and equipment are in position is helping the person to relax by chatting amicably about something which is of interest to the Director.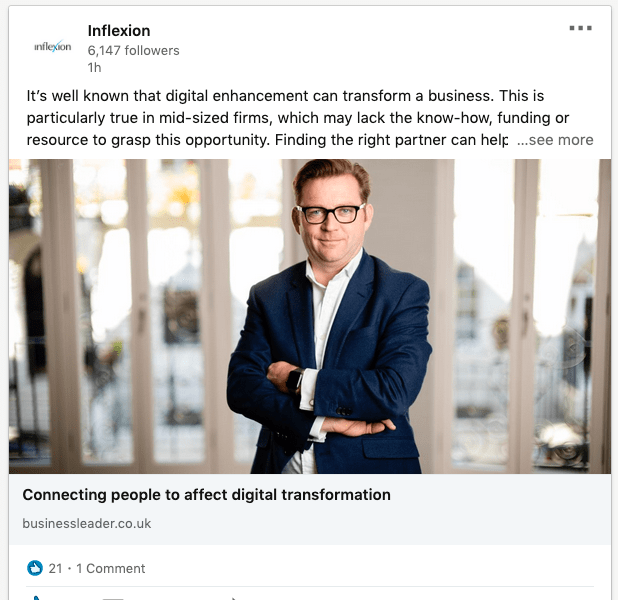 Latest posts by Piranha Photography
(see all)