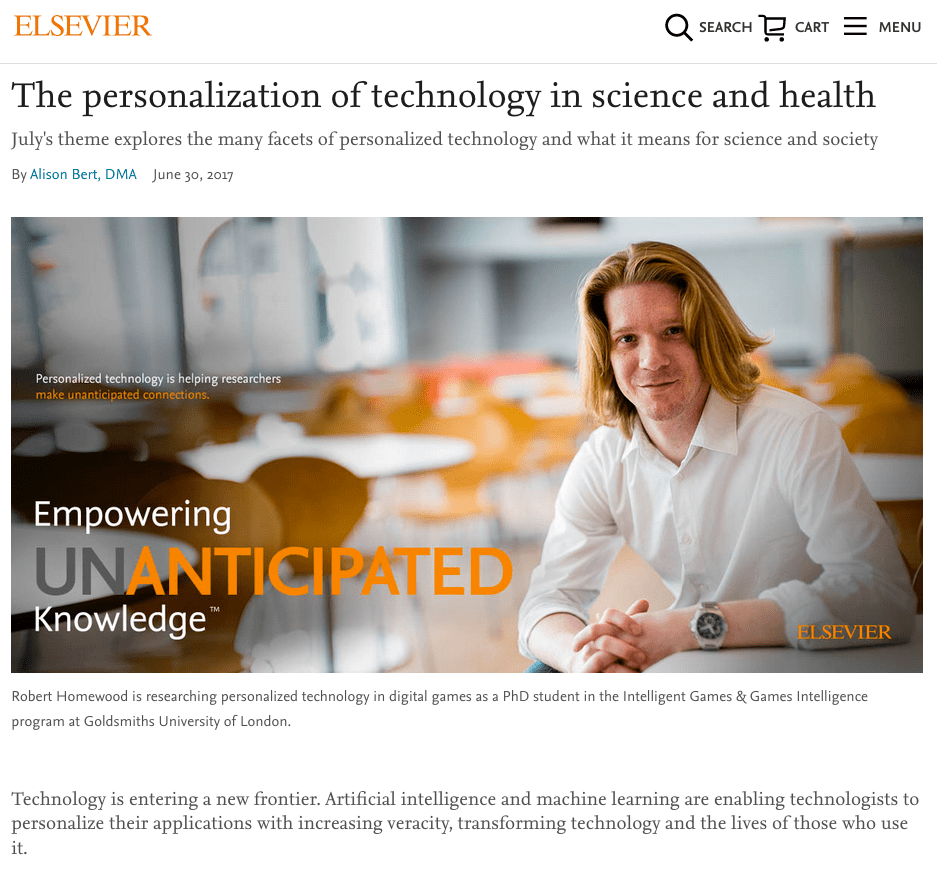 Elsevier required photography of Robert Homewood a researcher at Goldsmiths University in London. The photograph was to be used to illustrate an online story on the client's website about Intelligent Games and Games Intelligence. The article discussed how technology and artificial intelligence is changing and informing the way that games are developed.
A number of shots were taken around the university with a view to them fitting into the 'letterbox'/'banner' format of a website page.

Professional corporate photography and video for companies in London, the rest of the UK and Europe. Piranha are commissioned by FTSE100 companies and start-ups alike, for numerous projects, covering a wide range of work and styles. Portraits and office photography for use on websites, events coverage and PR shots for press and publications, as well as Board and location photography for annual reports. Using top of the range Leica cameras and lenses. Processing of images is fast and to an extremely high standard.

Latest posts by Piranha Photography