Internet Story Photography for Corporate Client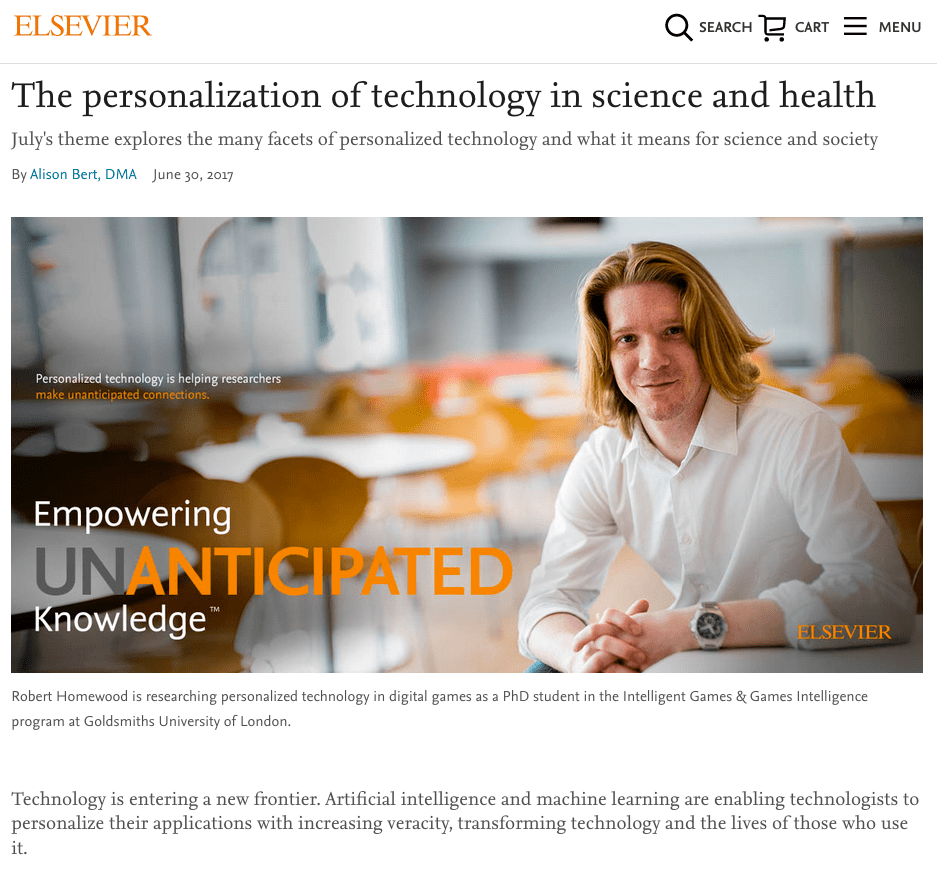 Internet Story Photography for Corporate Client
Elsevier required photography of Robert Homewood a researcher at Goldsmiths University in London.
The photograph was to be used to illustrate an online story on the client's website about Intelligent Games and Games Intelligence. The article discussed how technology and artificial intelligence is changing and informing the way that games are developed.
A number of shots were taken around the university with a view to them fitting into the 'letterbox'/'banner' format of a website page.

Latest posts by Piranha Photography
(see all)
Hi Samantha, thanks for your quick turnaround time! Beautiful pictures, nice to meet you Rob (always nice to see a face alongside a name;)! - Brand Manager
Related Posts