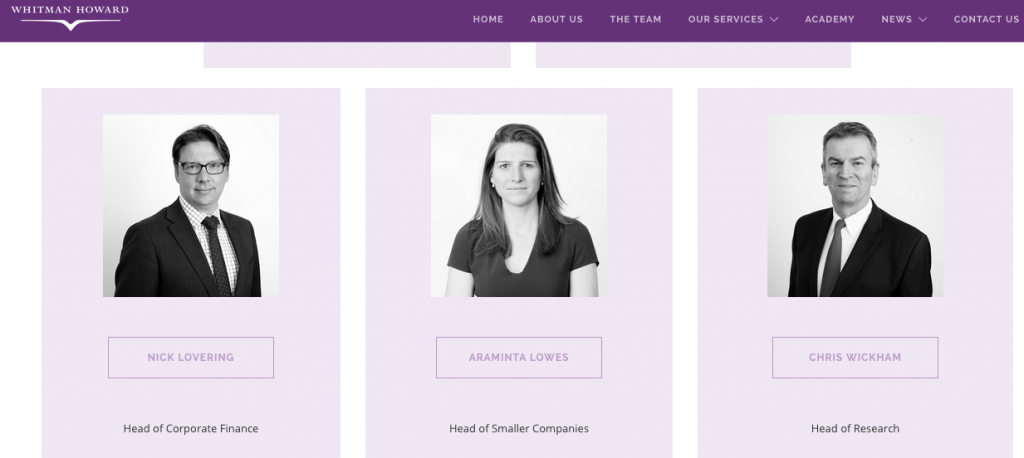 Headshot Photography for Stockbroking and Investment Banking Business
Piranha has photographed on a number of occasions for the Institutional Equity Broking and Investment Banking business Whitman Howard.  The idea was to generate a large selection of headshots for the company to use on their website and in other materials.
The style of photographs needed by the company were both headshots against a plain background and also environmental photographs where the office background can be seen, thereby allowing the images to provide a sense of the space.
The above screen grab shows some of the black and white pictures in situ on the client's website.
LinkedIn Recommendation –


Latest posts by Piranha Photography
(see all)