Piranha has photographed on a number of occasions for the Institutional Equity Broking and Investment Banking business Whitman Howard.  The idea was to generate a large selection of headshots for the company to use on their website and in other materials. The style of photographs needed by the company were both headshots against a plain background and also environmental photographs where the office background can be seen, thereby allowing the images to provide a sense of the space.
The below screen grab shows some of the pictures in situ on the client's website –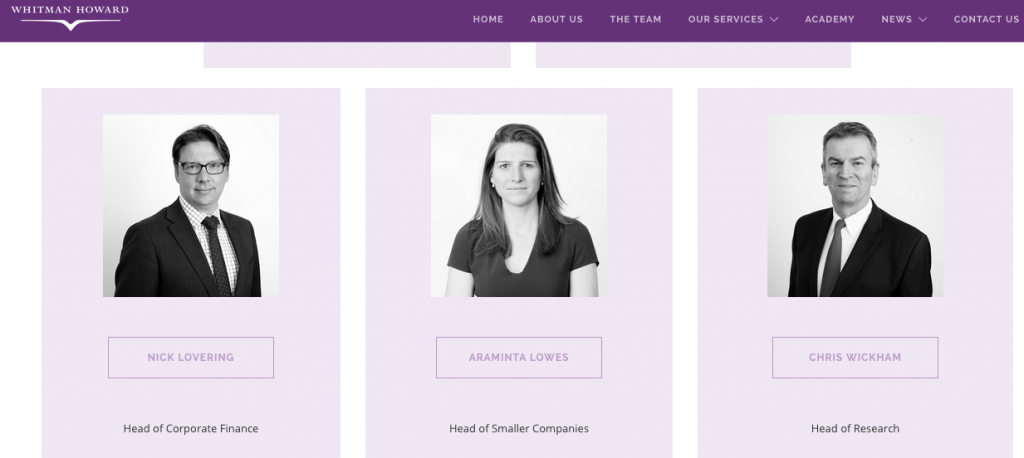 LinkedIn Recommendation –


Professional corporate photography and video for companies in London, the rest of the UK and Europe. Piranha are commissioned by FTSE100 companies and start-ups alike, for numerous projects, covering a wide range of work and styles. Portraits and office photography for use on websites, events coverage and PR shots for press and publications, as well as Board and location photography for annual reports. Using top of the range Leica cameras and lenses. Processing of images is fast and to an extremely high standard.

Latest posts by Piranha Photography