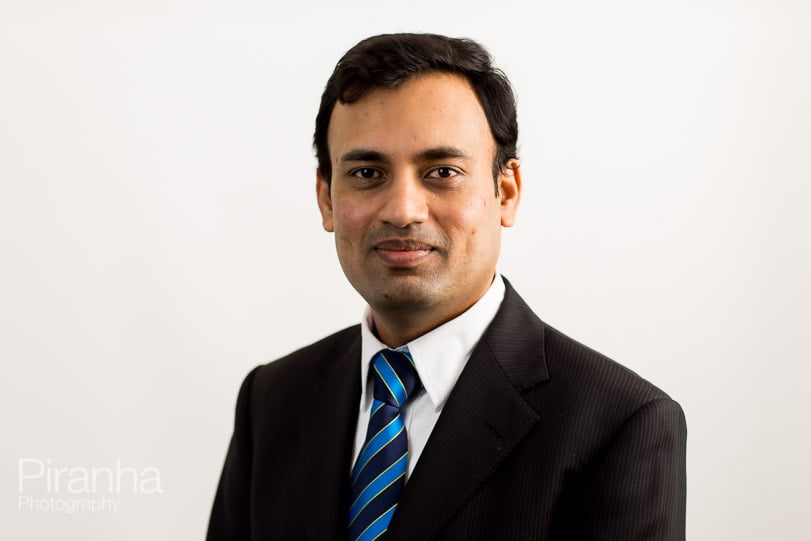 Head Shot with a White Background
Many companies commission head shots of their staff members photographed against a white backdrop so that this can then be used as a PR photograph for websites and LinkedIn.  In this short piece, I am going to touch on the white background head shot, and how it can be achieved.  I will  discuss the snags, and why deliberately choosing a grey or off-white colour instead, might be a better option than pure white.
OK so you have decided as many clients do, that you would like a portrait with a pure white background so that it blends with the pure neutral white of a website, well that is MUCH easier said than done for a number of practical reasons.
To achieve a pure white background headshot
The size of room allocated for the shoot would need to be BIG, it is important that the white background is evenly lit independently of the subject, this is done with good effect with two lights at 45 degrees to the white screen (even this may not guarantee a totally even light).
The subject a few feet in front of the backdrop will need to be lit too, preferably with a large soft box to achieve a soft flattering light.
The camera should be in front of the subject (of course) with a mid tele-photo lens for a pleasant perspective and to reduce flare.
Diagram showing set up to achieve pure white background head shot
The snag with that arrangement above? It requires an assistant to help carry and setup additional lights etc, it requires the room to be quite large and free of heavy furniture.  I'm not sure how many companies have this on offer (most have a large table in the middle of the room for meetings not unexpectedly).


The Solution?…

Photograph the head shot with a grey background and then 'cut them out' in PhotoShop

Deliberately photograph the subjects against a grey or off white background and then cut the head shot out afterwards in PhotoShop. This method has a number of advantages over the first method –

The size of the room can be smaller and the background does not have to be lit at all
The subject can be closer to the background, maybe even casting a slight shadow – it doesn't matter
The camera is in the same place for the same reasons as above.

If the staff members are wearing white shirts/blouses etc  then it's a much easier extraction from the background if its grey or similar.
Diagram showing set up to achieve head shot with white or grey background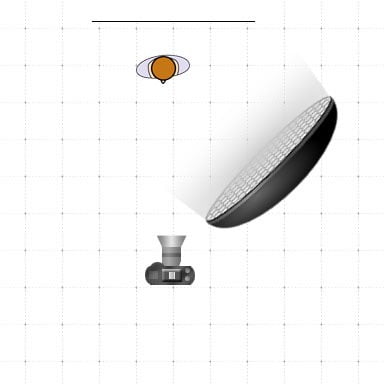 The software these days is remarkable in its accuracy and precision, do you have frizzy hair? No problem every hair is identified and retained allowing your new background to come through, looking very natural.
In Conclusion…
I recommend having a clear idea of the type of background you would like to see in the final head shot image.  Can it be off white or an elegant grey? Or would you rather photograph the person and cut them out later?  This would achieve a pure white background.  A conversation with the photographer and discussion about the meeting rooms on site at the office would be a good starting point.

Latest posts by Piranha Photography
(see all)