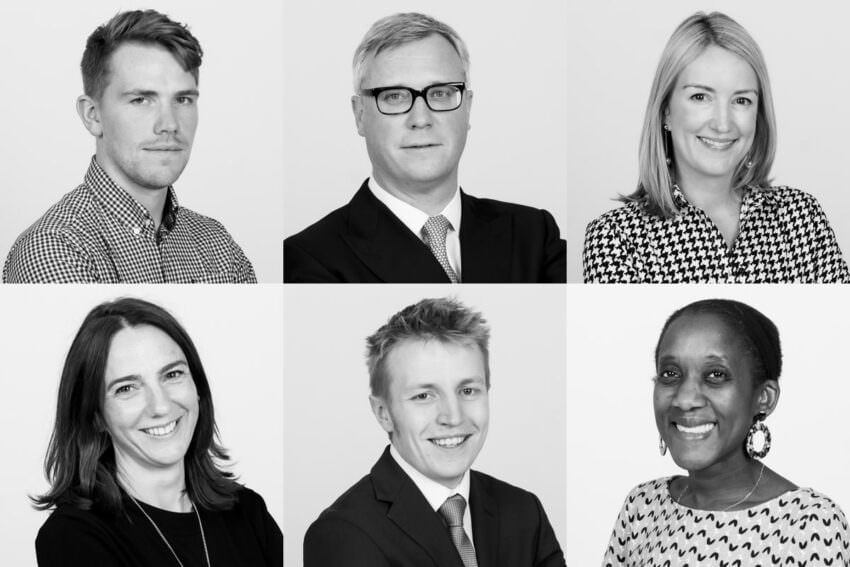 London Studio Photography in 2020 – Headshots & Group Photograph of Communications Team
Piranha Photography was commissioned to take a group photograph of the team at Farrer and Kane communications agency's website.  This was to include all staff members. We arranged a central London studio where the photography could take place, then set up a backdrop and lighting.
The brief was to create a fun shot of everyone together, and for it to be lively and reflect the atmosphere of the office.   Afterwards the selected digital image was provided in black and white to be used on the about us page of the company website.
On the day we also took individual corporate headshot photographs that could be used to accompany staff biographies, and be used in other marketing materials.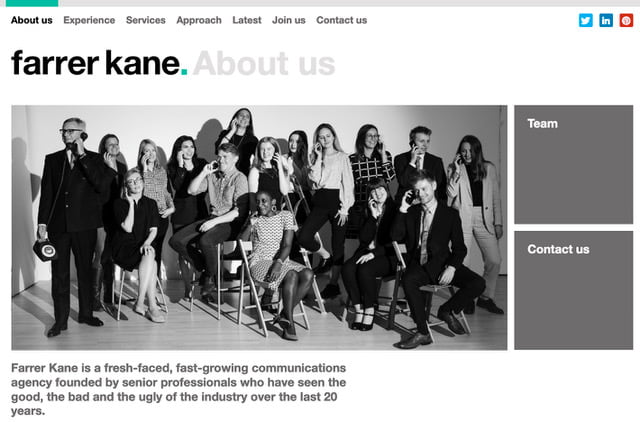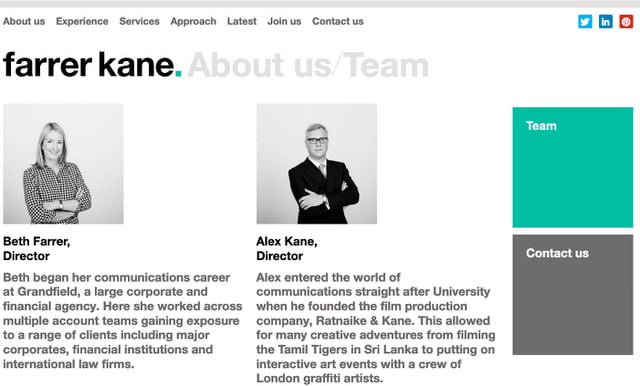 Studio Photography
Have you considered using a studio for your corporate photography?
Piranha often uses a spacious central London studio for our clients. Some companies prefer to go out to an external studio for their staff photography, particularly if they don't have large meeting rooms available.
Getting everyone to a studio for an afternoon is often combined with team building exercises, meetings, an opportunity to get PR photos done as well as the website imagery. There is also a certain buzz about going to the studio for photography as staff are more motivated and 'have more fun' outside of an office context. This means the headshots can be arranged more efficiently, and there is more control over lighting and contrast with more powerful studio flash.
If a make-up artist can have a table setup, for anything from a complete makeover to a subtle 'de-shine' it can save much time and money in post-production.
The studio is operating a strict Covid 19 hygiene regime.
– Cleaning and sanitising all surfaces and common areas of the studio.
– Each person arriving at the studio is supplied with a facemask and an individual towel for their own use.
– A thermometer is available.
– There is signage throughout the studios reminding people to maintain social distance.
– The bathroom is cleaned and sanitised each morning and during the day.
– The studio supplies – polythene gloves, paper seat covers, liquid dispensed soap, hand sanitiser, Dettol spray cleaner, paper towel roll and anti-bacterial wipes.
– Individual sealed bottles of water are supplied, teas, coffees and soft drinks are available as usual.
– The studio operates Zoom for ease of communication to those who will not be in studio.
In summary, a studio shoot is a quick and efficient way of getting a great set of headshots and group shots for a website refresh.
LinkedIn Recommendation –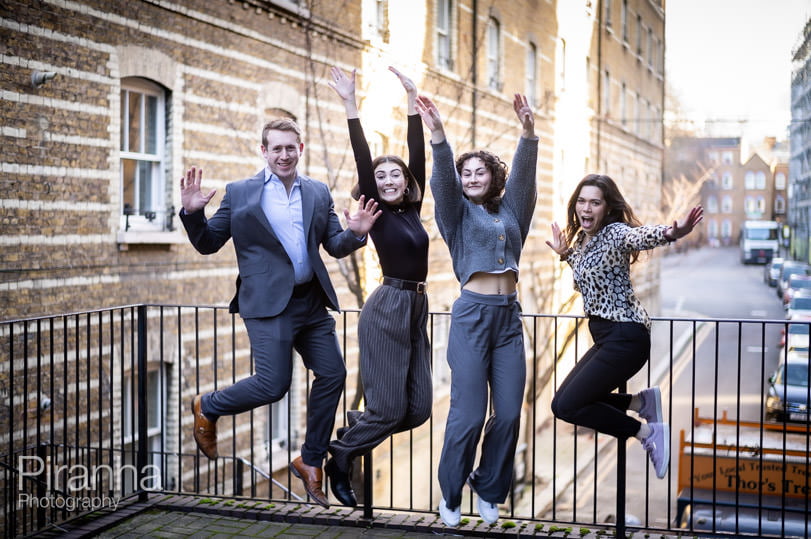 New Photographs for the Business in 2023
The company commissioned a fresh set of photographs from Piranha Photography at the beginning of 2023.  This time the pictures were taken in the client's London offices.
The day of photography provided an opportunity to take new individual portrait shots as well as group shots by the photographer showing staff 'at work' office pictures.
The team had some portrait photography taken outdoors in the surrounding London streets.  The new images provide a vibrant set of photographs, and show how much the team enjoyed the photo shoot day at their offices.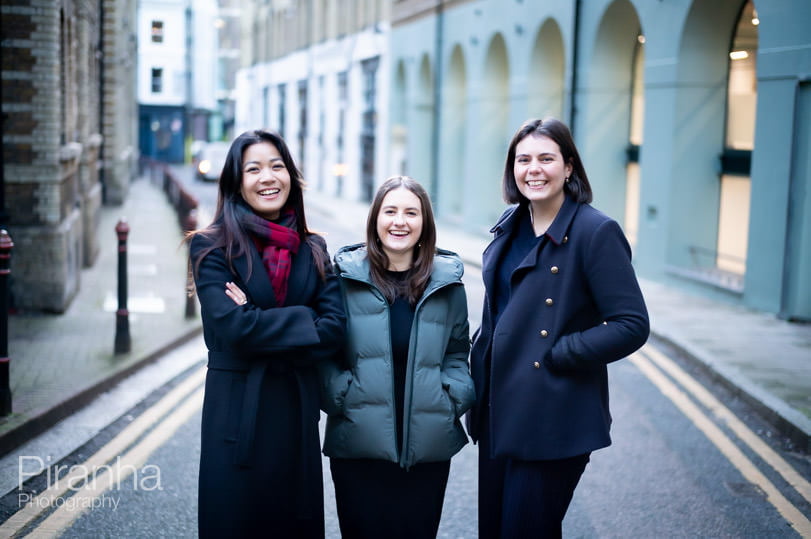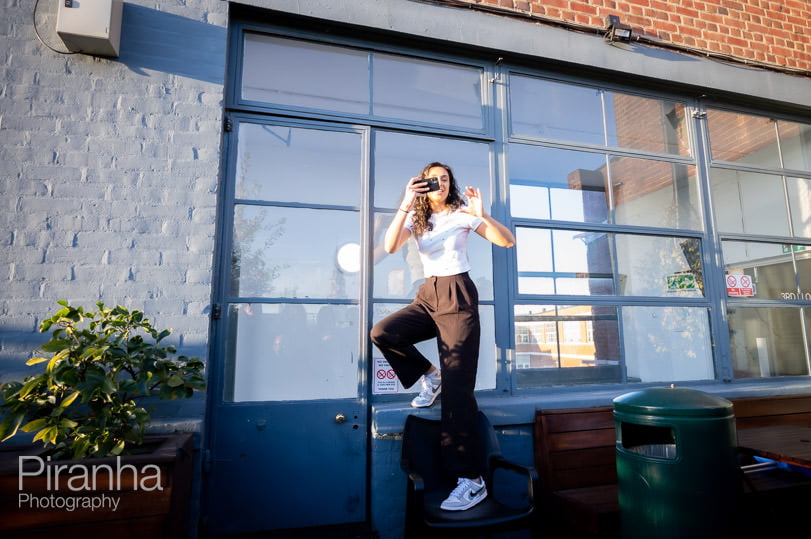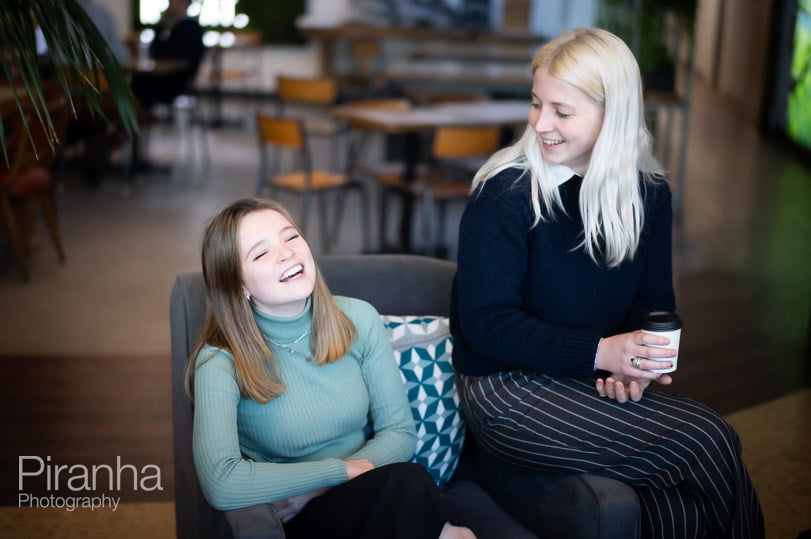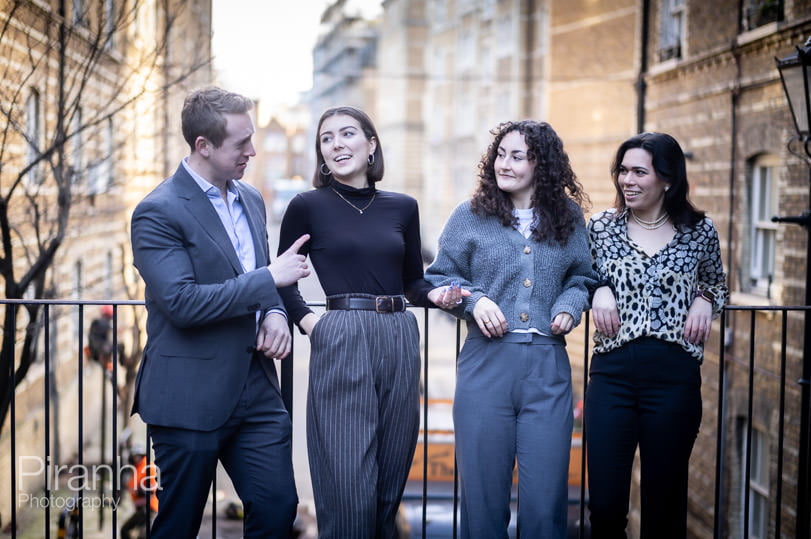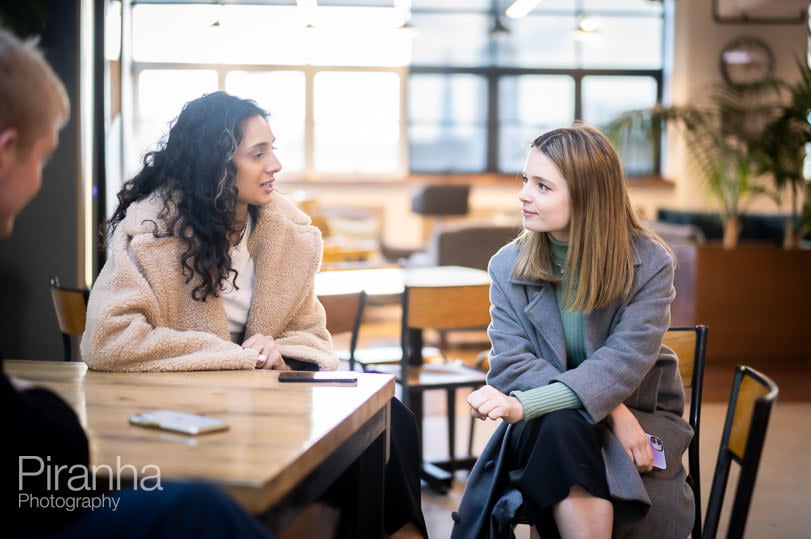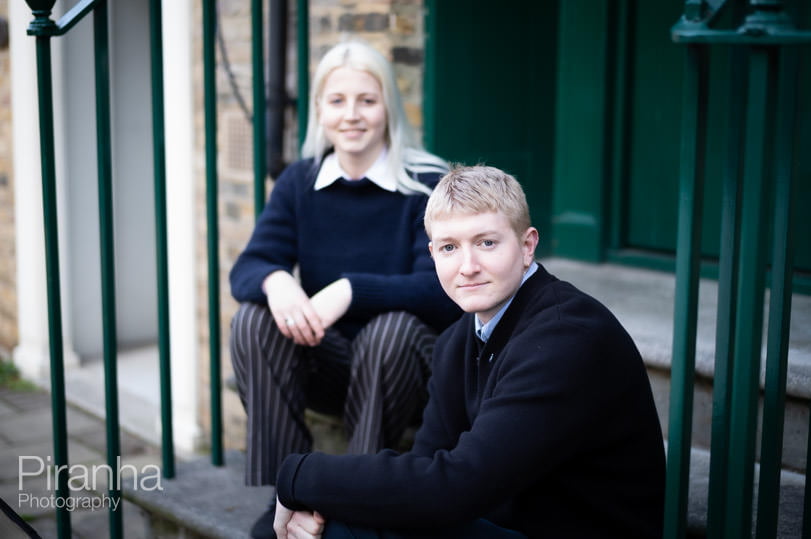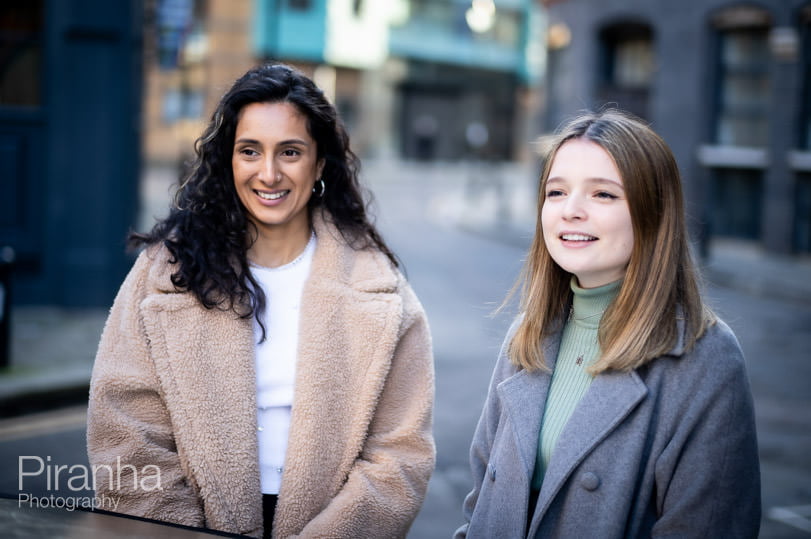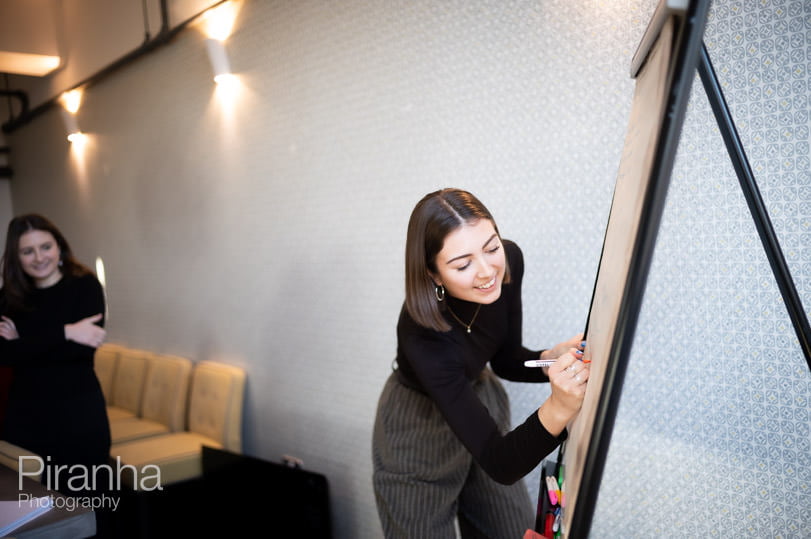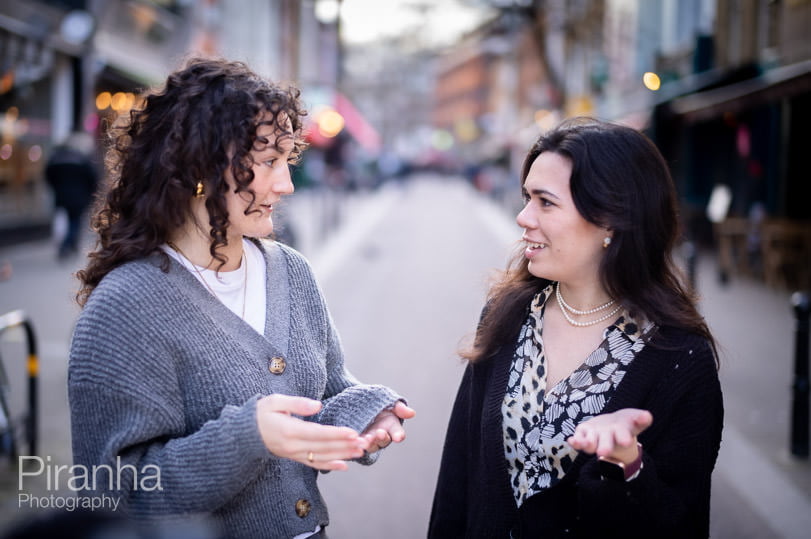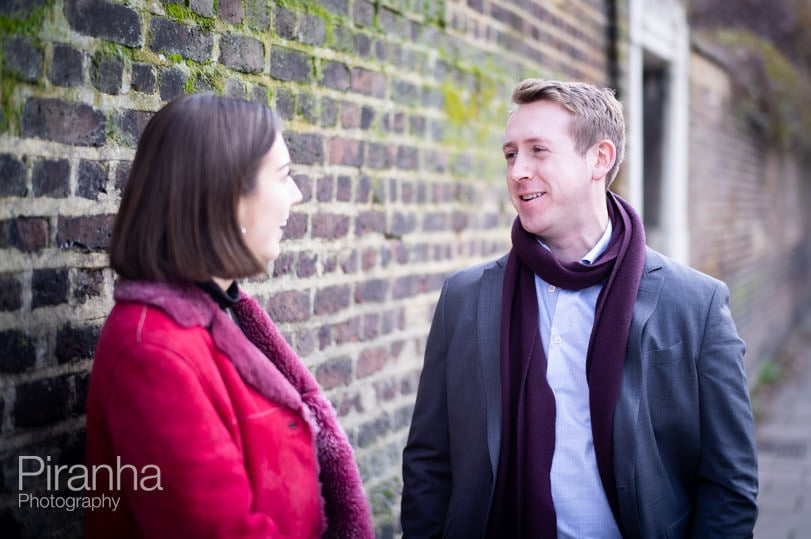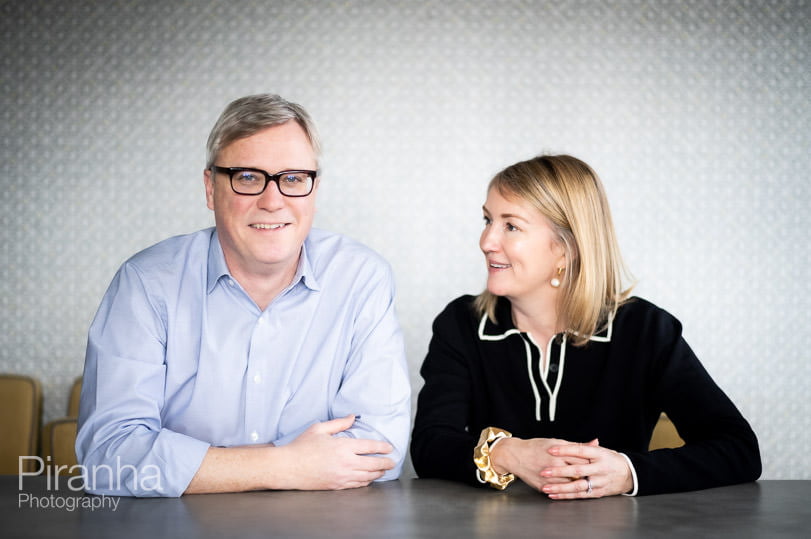 Latest posts by Piranha Photography
(see all)