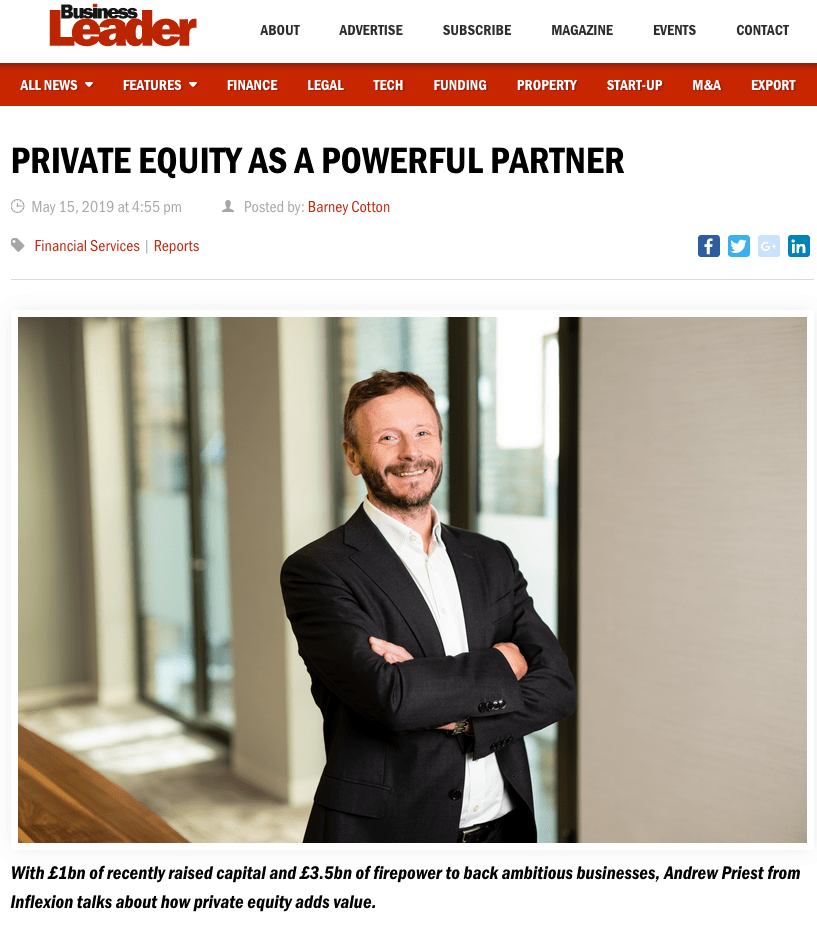 'Business Leader' Article Featuring Business Portrait of Private Equity Partner
It has always been true since the days of film, if you can get a good business portrait to support an article then a magazine or newspaper will always run it bigger, a simple headshot is fine but its generally printed like a passport photo.  A more considered image with an interesting background will be printed large giving your company better PR and exposure.
The photographs shown here were featured in the publication – Business Leader.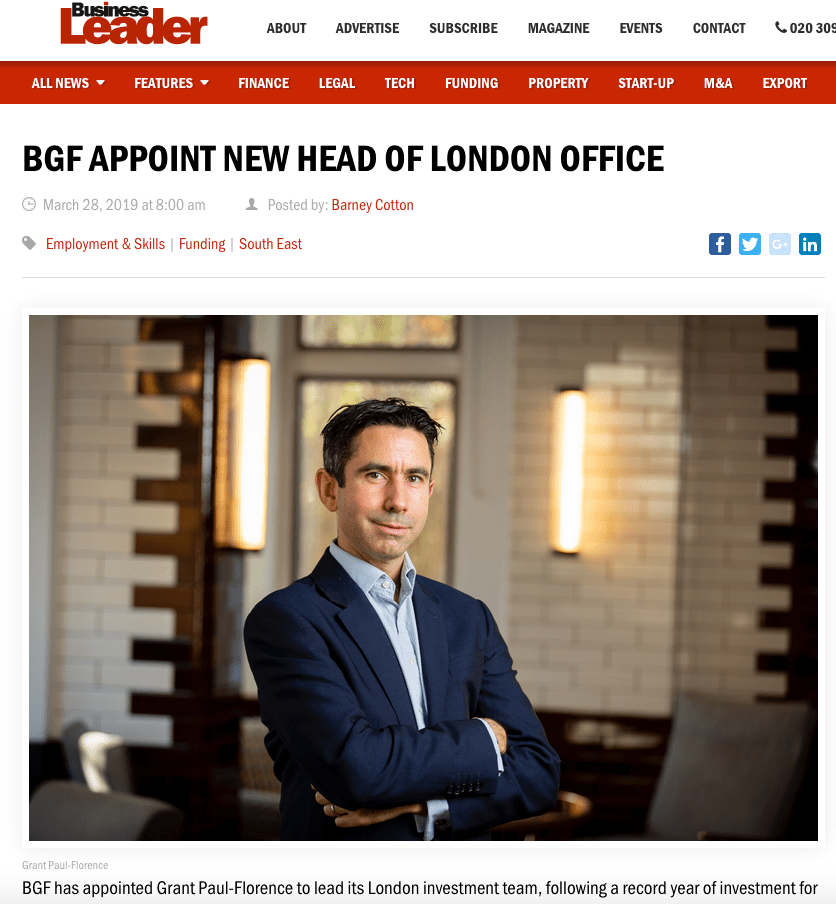 Press Coverage – PE Company New Appointment in London Offices
A strong corporate portrait like the one above can be provided to the press along with a press release when making a company announcement. A professional photograph is much more likely to be printed with the accompanying story.
The images taken during the photo shoot can also be used for pitch documents, marketing materials, LinkedIn and the company website.

Latest posts by Piranha Photography
(see all)