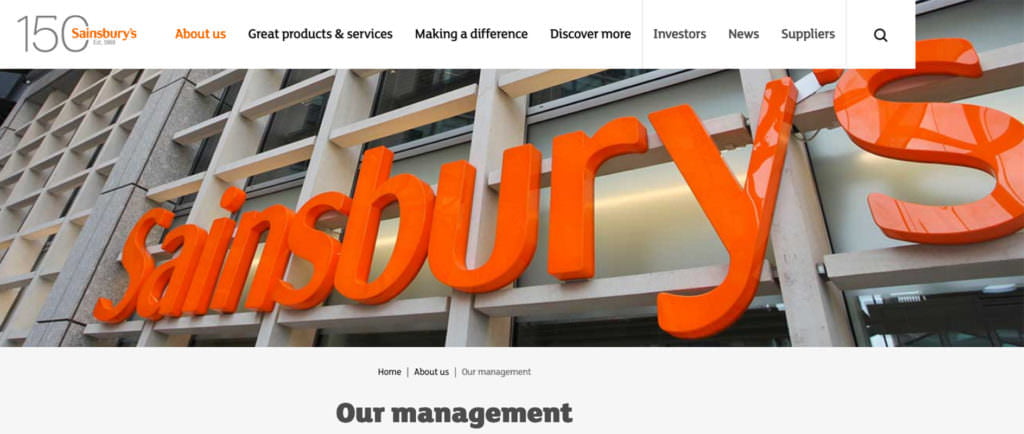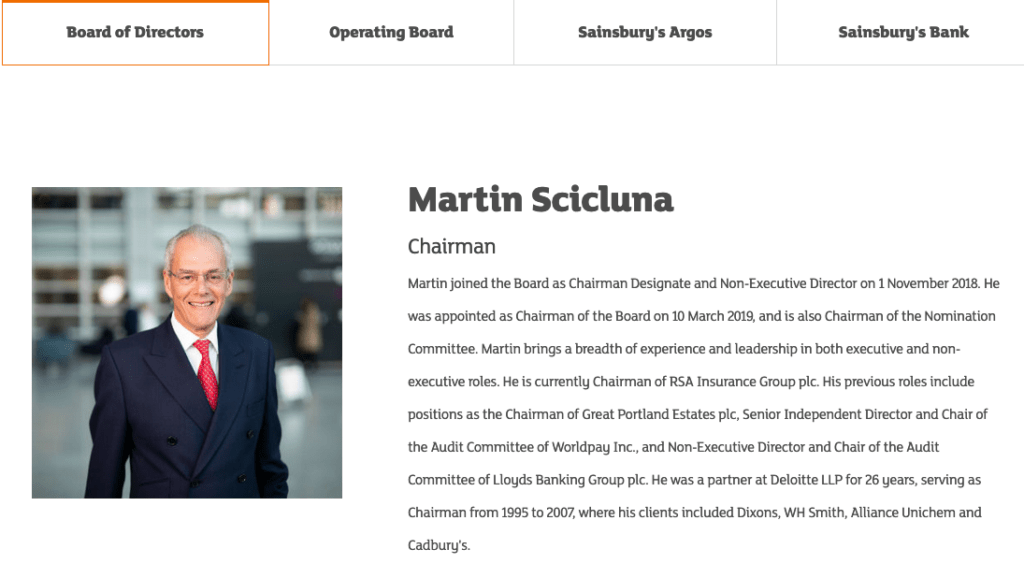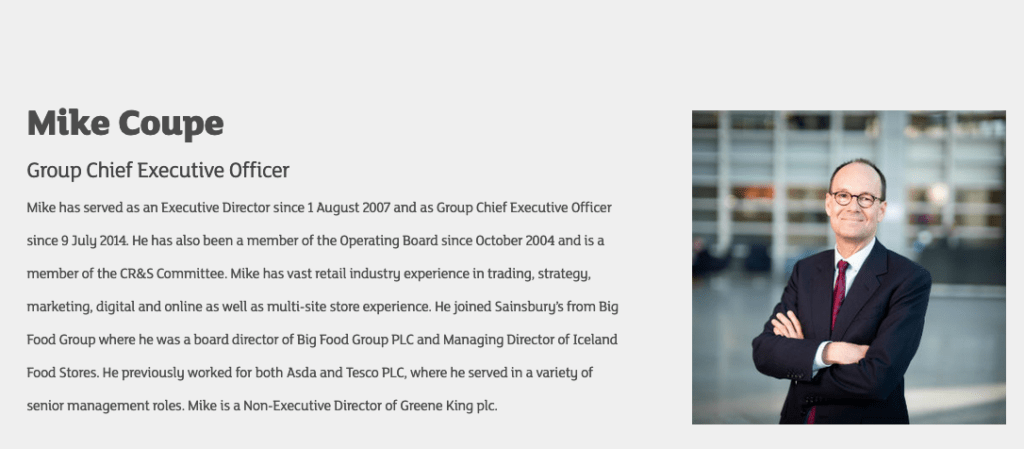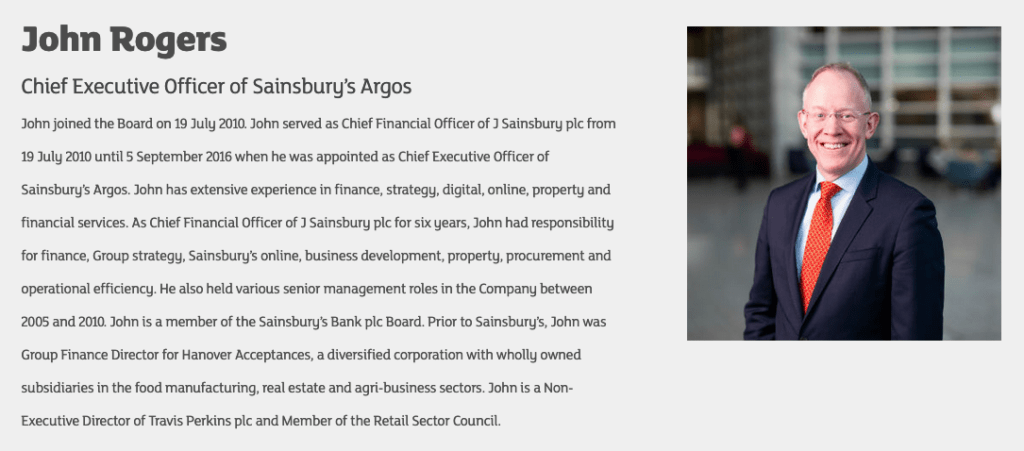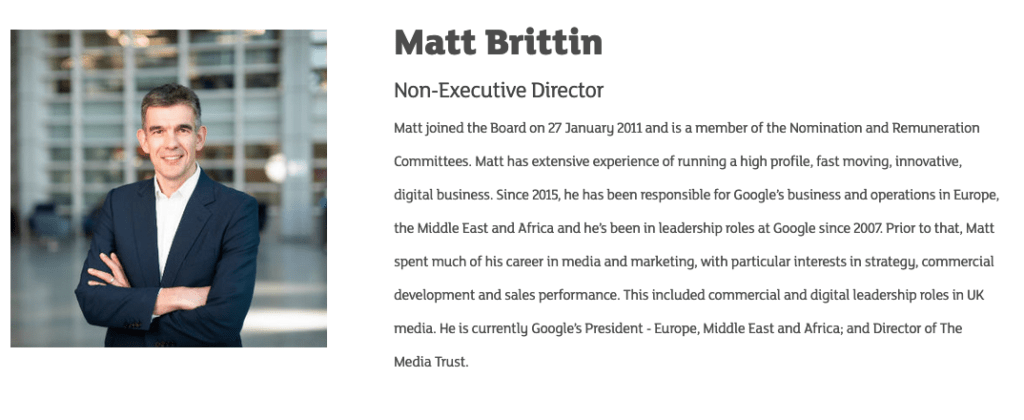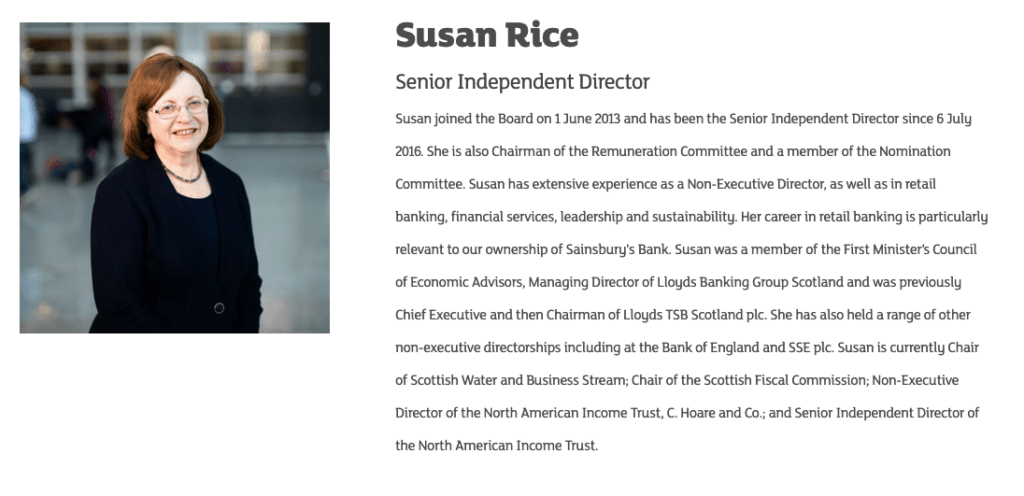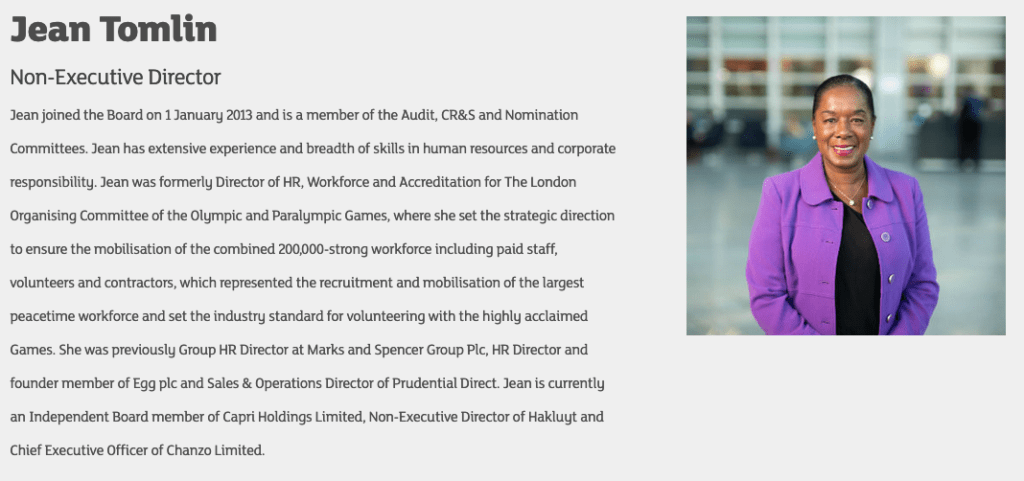 Board Photography for Sainsbury's Annual Report
Piranha Photography was asked to arrange the board photographer for Sainsbury's annual report.  The board photography for Sainsbury's was taken at the company's head office in Holborn, London and featured in the annual report and on the website.
A big soft box was required to balance the ambient light and the flash, to give a more natural look. A shallow depth of field was chosen to give a sense of location without distracting from the subject.
The website of images Piranha provided to Sainsbury's offered a wide selection of portraits from which the Board members could choose their favourite photographs to appear in the final annual report and on the company website.
Annual Report 2019
Below you can see a few of the black and white Board of Director's photographs taken by Piranha and featured in this year's printed and online annual report –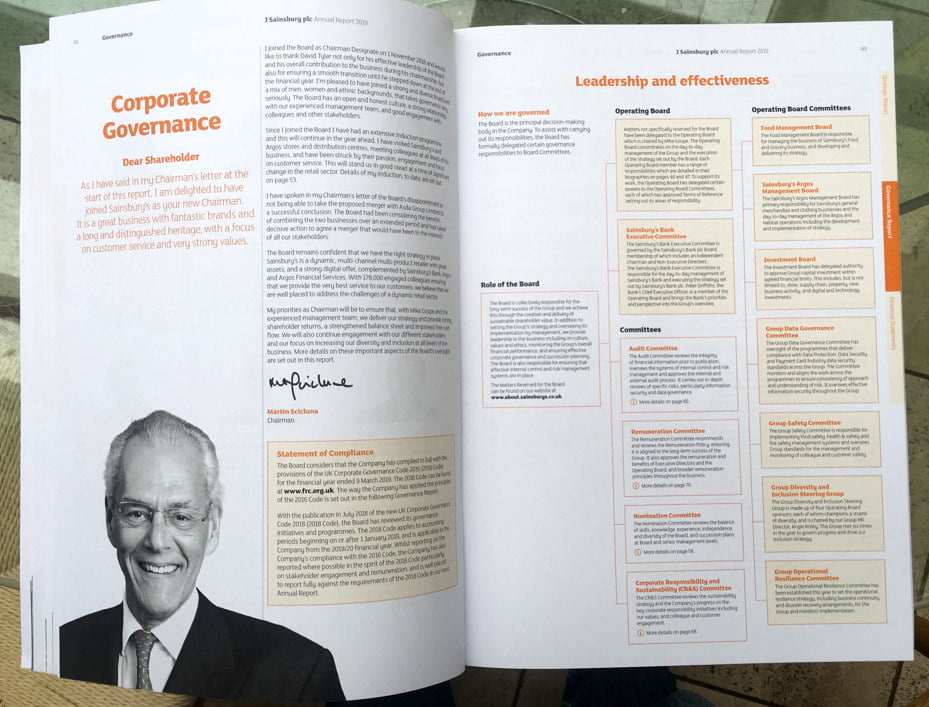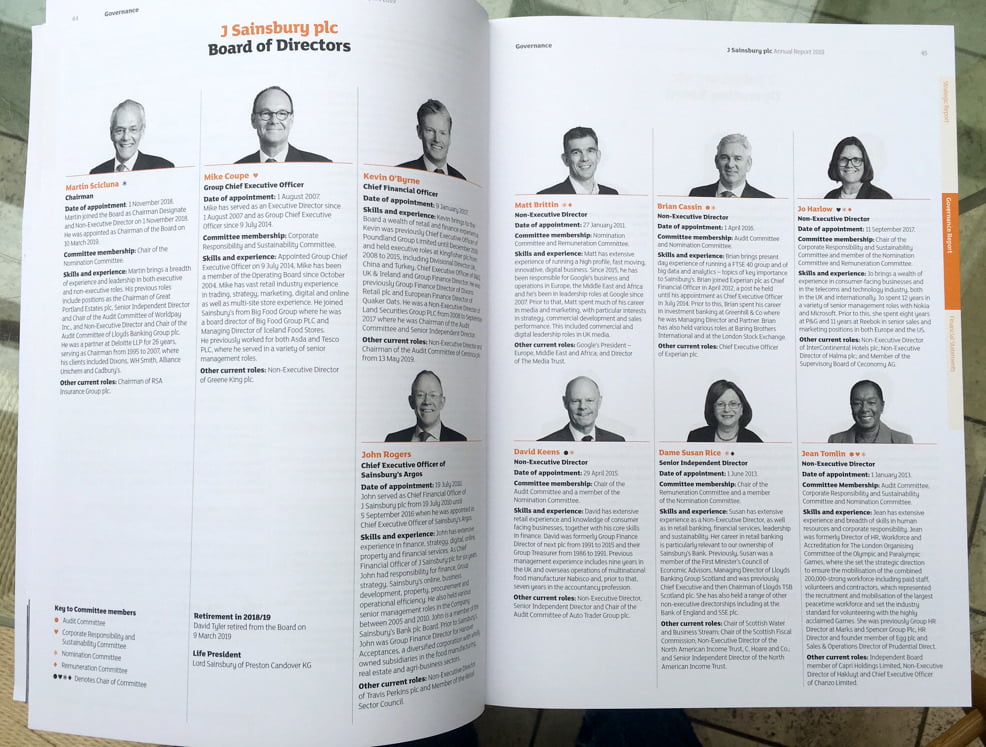 Portrait in Newspaper to Accompany Article
The Guardian newspaper used one of Piranha's portraits to accompany their article discussing the affects of the pandemic on retail / shops.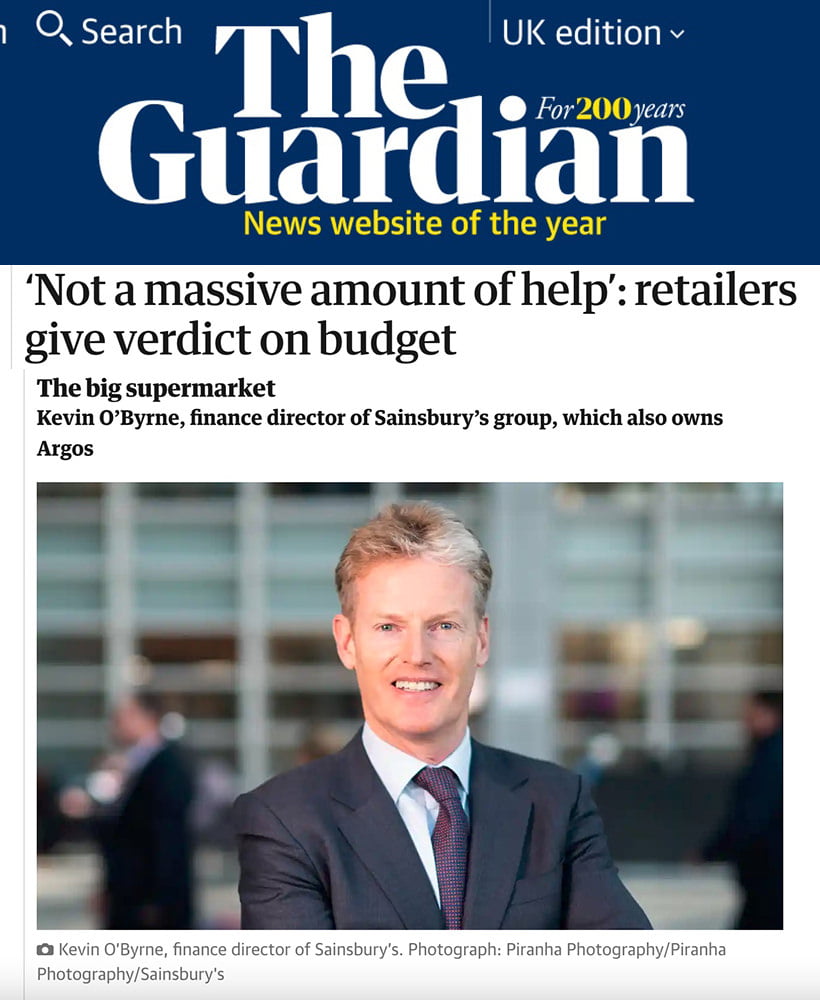 Latest posts by Piranha Photography
(see all)