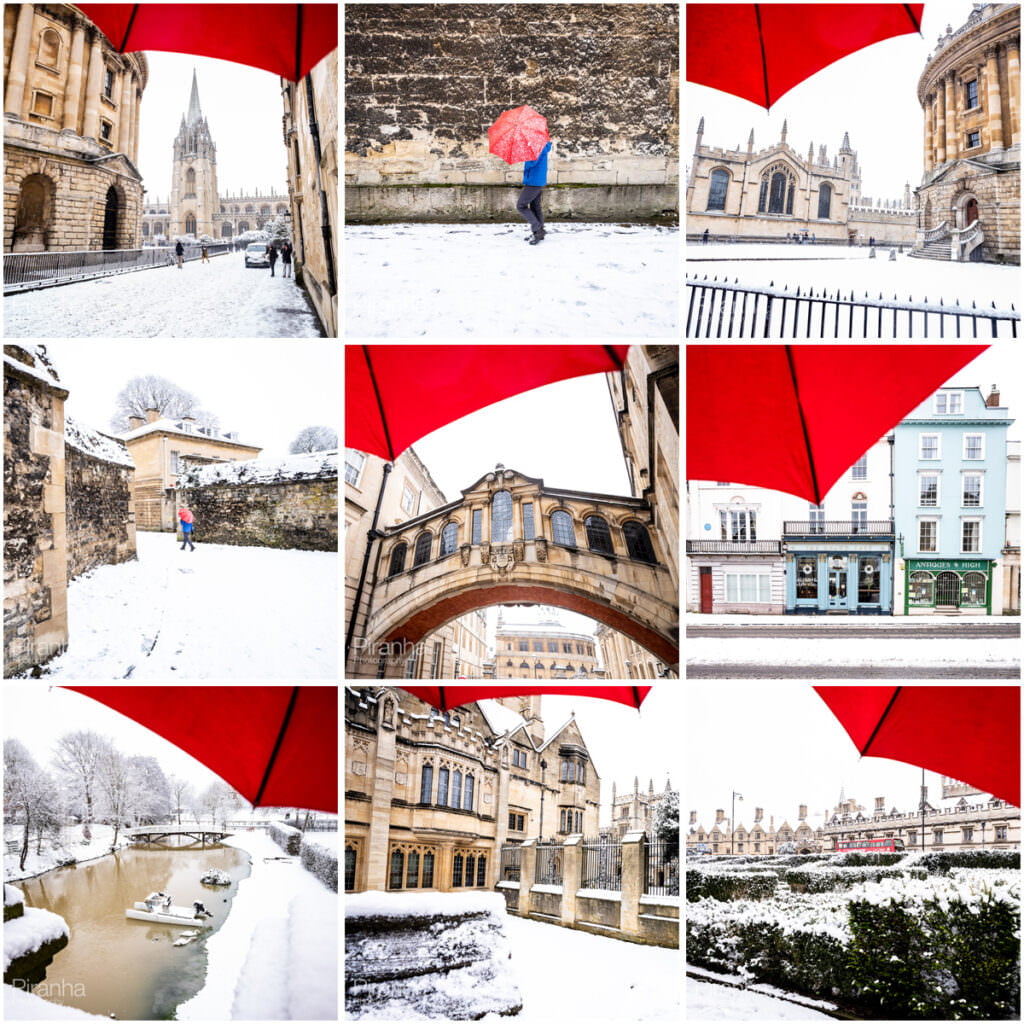 Photography of Snow in Oxford with Red Umbrella
Sometimes a prop can help lift a picture from the 1,000's of snowy images taken today in very busy Oxford.
Everyone in Oxford had the same idea of getting out early during lockdown and capturing the snow covered colleges.
I needed an umbrella to stop my camera getting too wet and our small Japanese city umbrella fitted the bill perfectly. I then realised that the sky when it is actually snowing is always a drama free pure white backdrop so I thought, why not bring the umbrella shape into the image? Red is a strong colour and the umbrella has an attractive very recognisable shape that makes visual sense in the image, so it can also frame the scene.
'Red Umbrella' by Saul Leiter
I then remembered a famous image called 'Red Umbrella' by Saul Leiter taken in New York in 1958.
So, as Clementine walked by, I captured an imitation of Saul Leiter's original photograph – see this link https://www.walesartsreview.org/photography-the-saul-leiter-retrospective/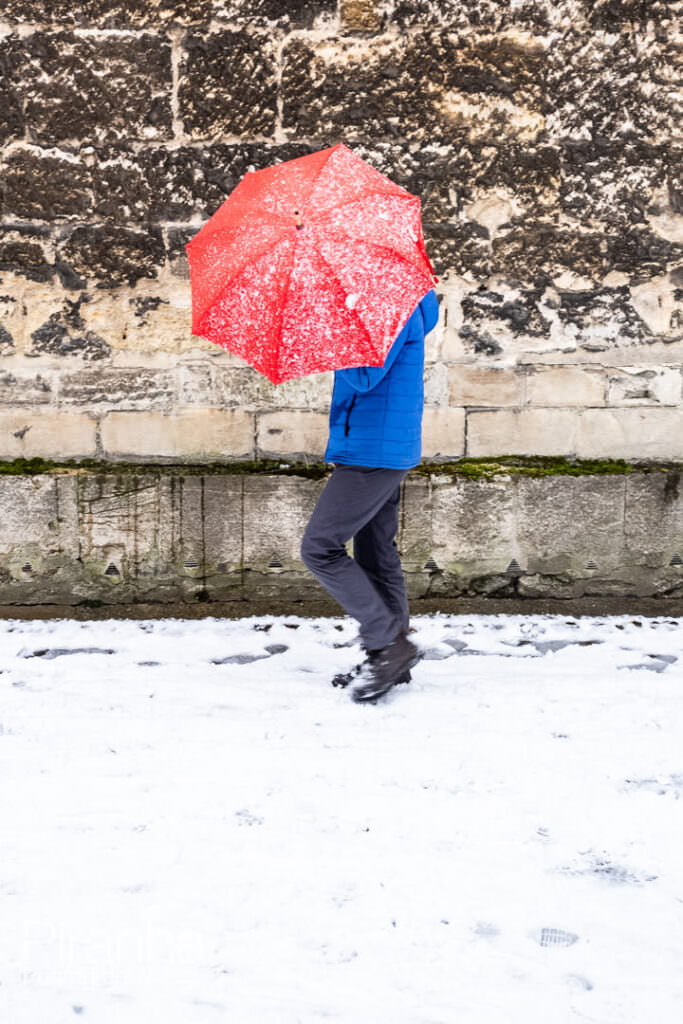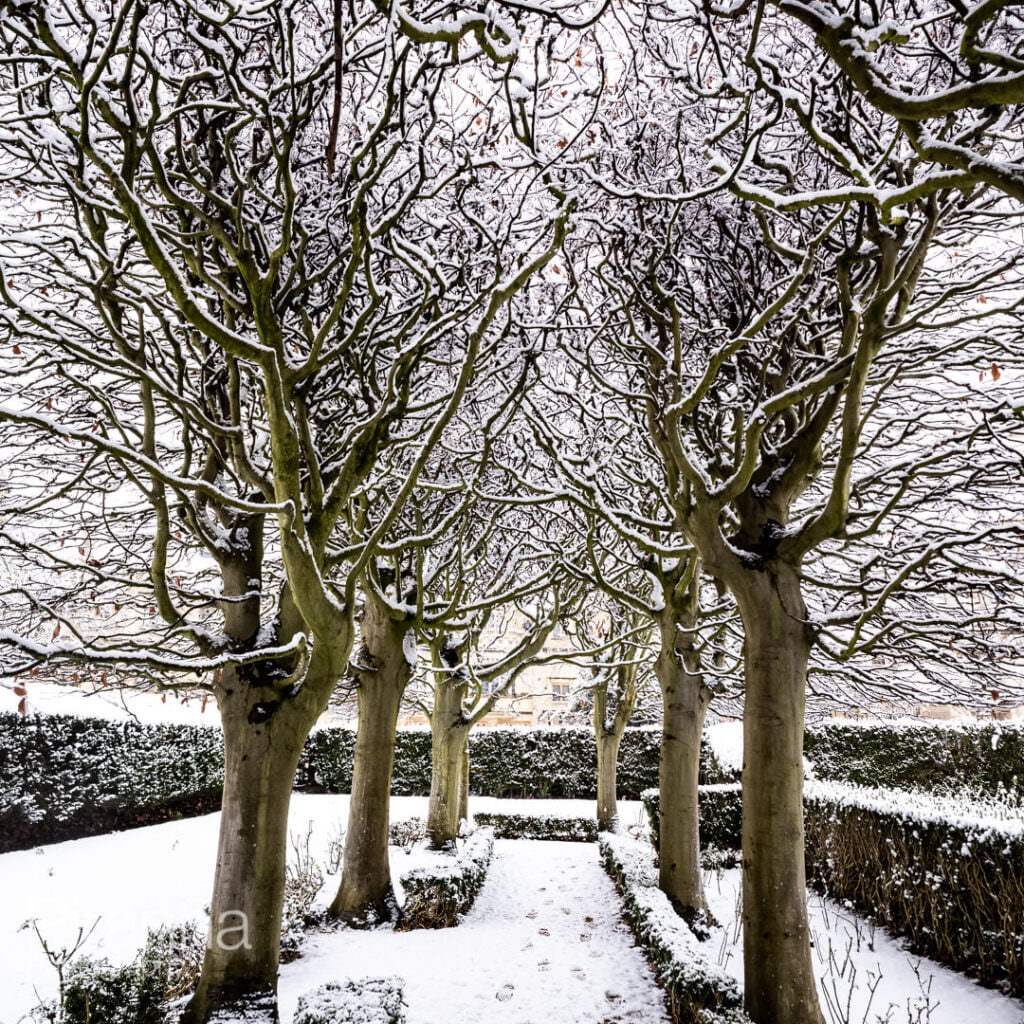 Latest posts by Piranha Photography
(see all)