Photography of Shop Closed Notices for Covid-19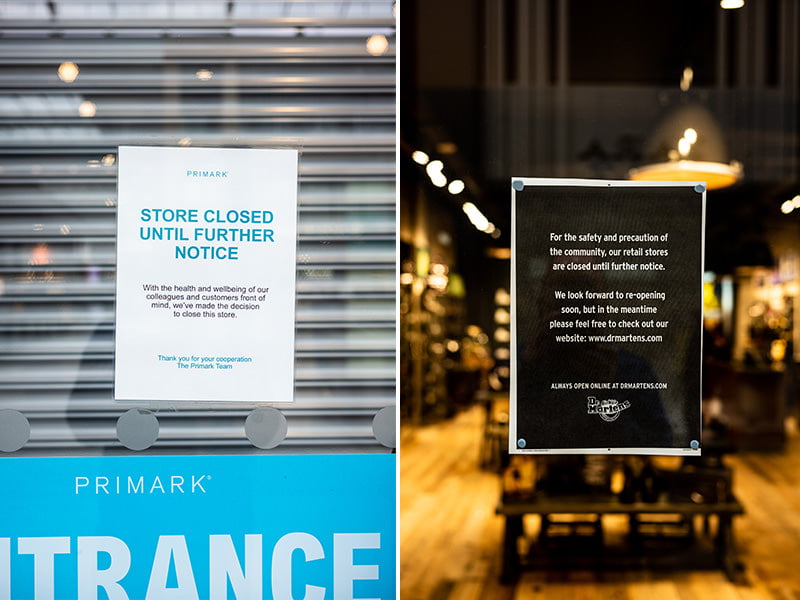 Photography of Shop Closed Notices for Covid-19
Will all these stores reopen next week?
As a photographer I am always on the look out for interesting projects to cover when I am walking around London or at home in Oxford.
I have just completed this project photographing the varied and temporary signs used by shops all over Oxford to explain that they are temporarily closed due to Covid-19, although some of these stores may not open again even post pandemic.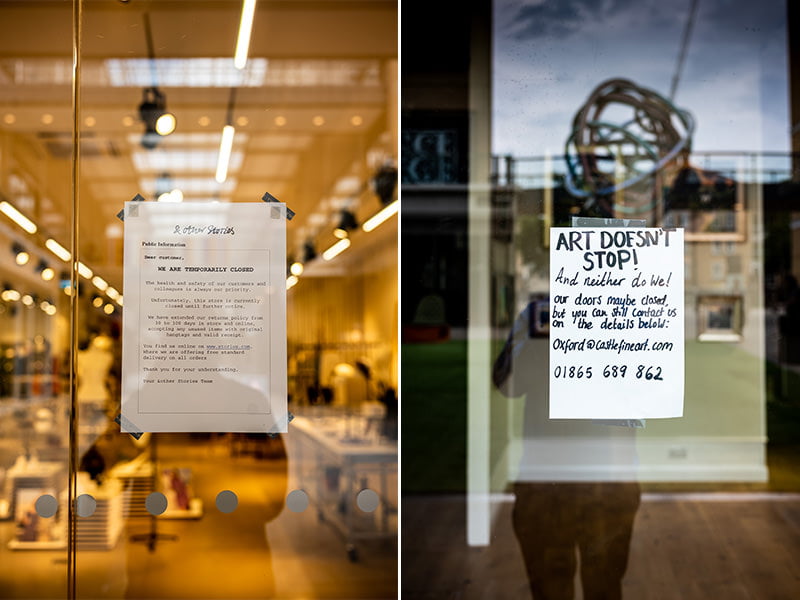 The shop signs caught my eye as they are so varied and express the brand and personality of the different stores, particularly with the lights and empty retail unit visible behind.  I was attracted by the text, some were formal and perhaps from corporate HQ and others more informal handwritten and probably by an assistant in store.
We are all looking forward to shops reopening after this weekend and perhaps life starting to get back to a new socially distanced normal.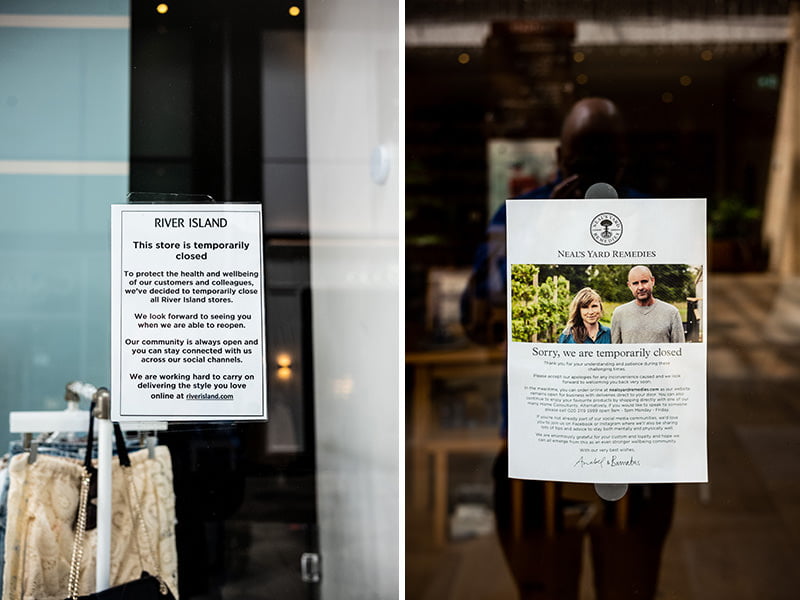 Slideshow of Shop Sign Photography
Here you can see a slideshow of the full set of photographs taken of the shop signs in windows across Oxford –

Latest posts by Piranha Photography
(see all)
I was attracted by the text, some were formal and perhaps from corporate HQ and others more informal handwritten and probably by an assistant in store. - Douglas, Photographer
Related Posts