Photography of Consultants for Website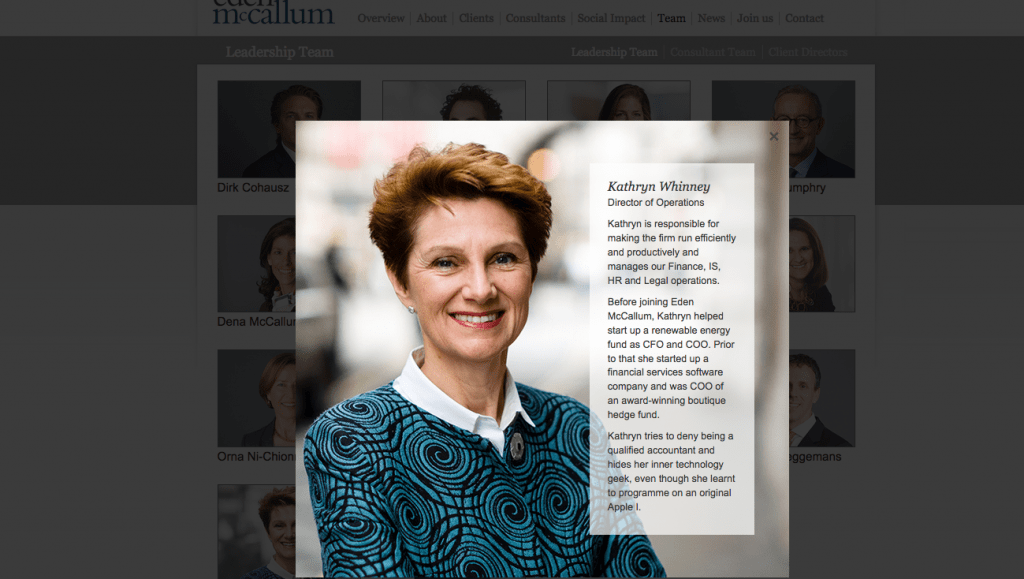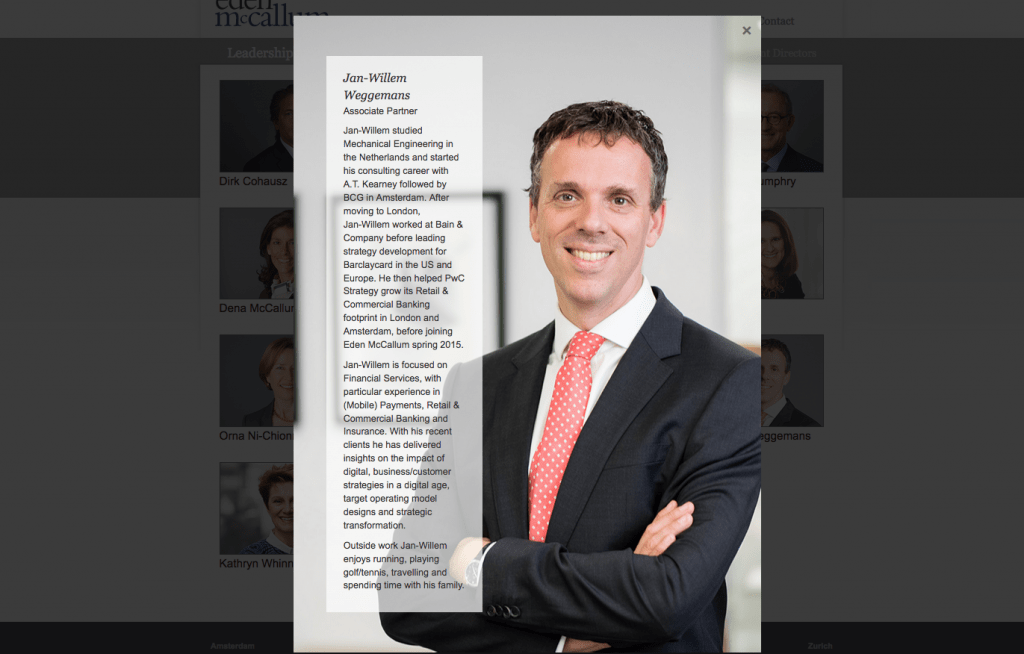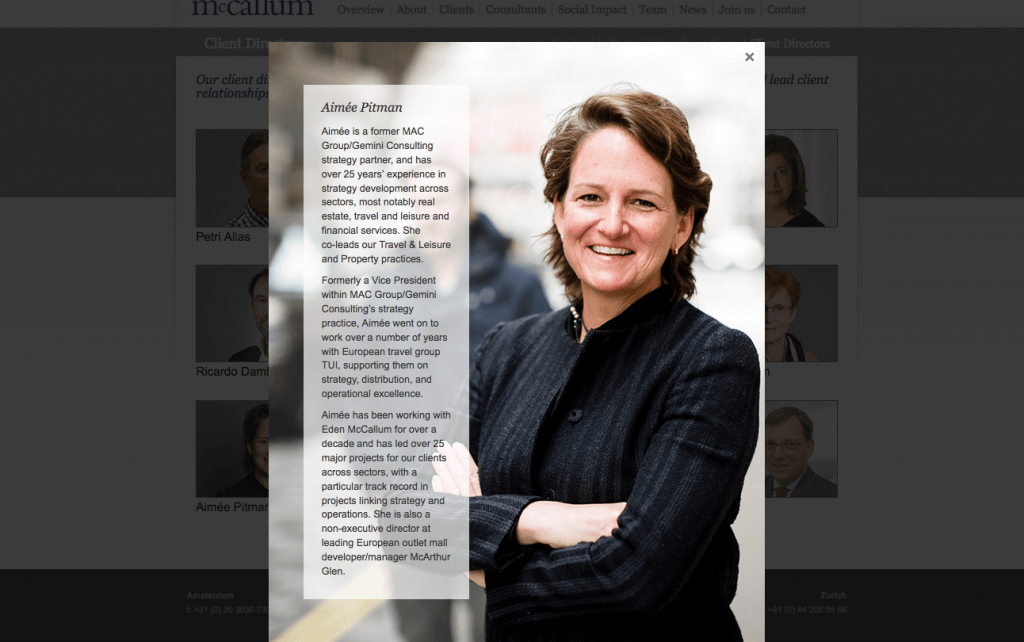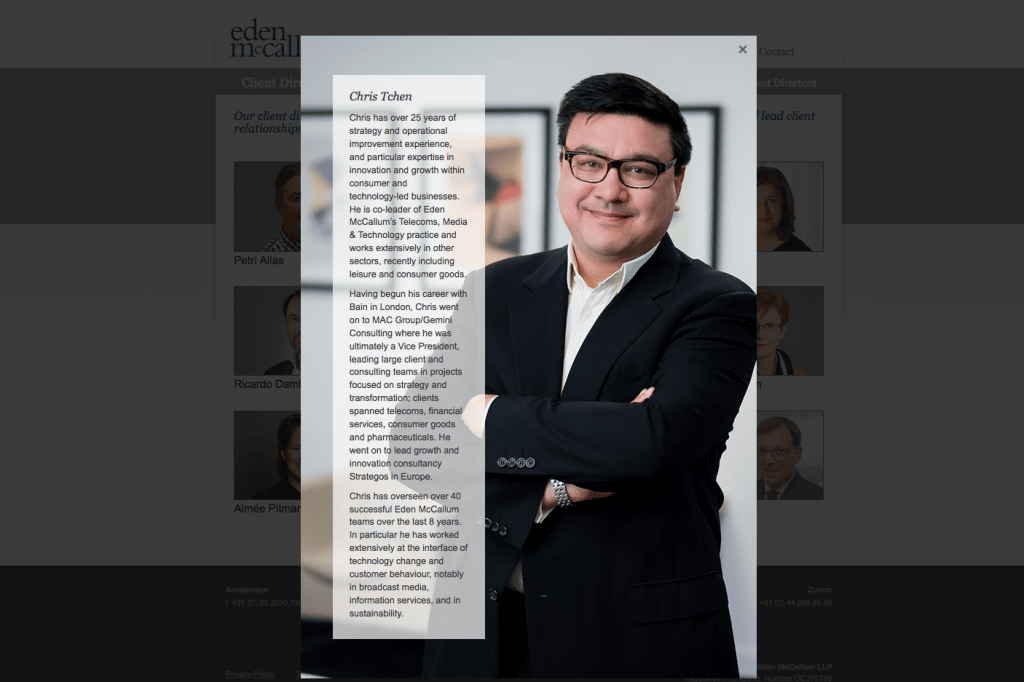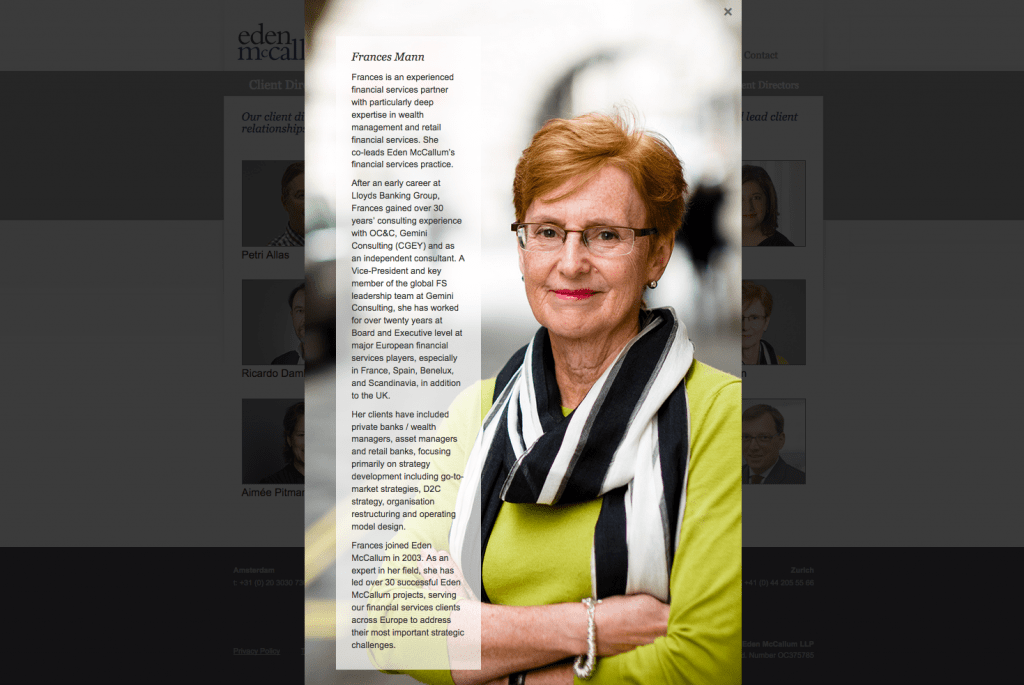 Photography of Consultants for Website
Above are screen grabs to show Piranha's photographs on Eden McCallum's website. The company are a global firm and provide consultants and expertise to client's on a project basis.
Each analyst's portrait was taken in two styles, one as headshot portraits against a grey background and another as an 'environmental portrait' within the office or alternatively outside in the surrounding London streets.
Processing of selected photographs
After the photo shoot a website of all the images is provided to the client. The selected images are then processed by Piranha as hi resolution jpegs suitable for printing and also in a variety of different crops and pixel dimensions for use on the company's website.  The cropping of the photographs is specially prepared to allow space for the biographies to be place on the photographs afterwards.

Latest posts by Piranha Photography
(see all)
Fantastic Sam, thank you so much! As ever, it has been an absolute pleasure working with yourself and Douglas (the analysts' loved him!). Hope all goes well for you both in the coming months. Kind regards, Sian
Related Posts