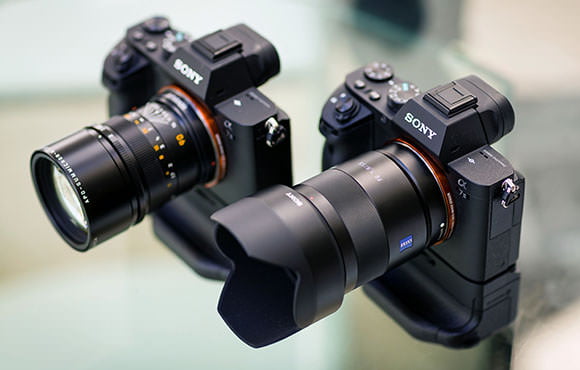 Pictured above – One of our cameras is fitted with a Leica 90mm APO Summicron, one of the sharpest portrait lenses made today, designed so that the red, green and blue shades of the spectrum all focus on the same point for maximum clarity of image. The Zeiss 55mm next to it, isnt too shabby either.
New Cameras
We have decided to move to the new Sony mirrorless cameras after trialling them for a few weeks, preferring their image files over the Canon 1DX.
We like the combination of these smaller rugged higher tech camera bodies when used with our amazingly high quality Zeiss and Leica lenses.
What does this mean for you?
First, the software files are higher resolution than ever before, which allows for easier crops and better richer black and white conversions. The lenses are smaller and more compact and very high quality – which together mean more accurate colours and a greater dynamic range – ideal for improving the images in your Annual Reports and other marketing materials.
During the trial, we found that the files need much less tweaking in Photoshop to achieve the optimum image quality. For example, bright pictures of skies retain the detail in the clouds, while darker scenes have richer blacks and other deeper shades. The range of lenses is equal to our current Canon system so lenses from the very wide 15mm through to the super telephoto 300mm lens is available.
Great improvements too can be seen with video on these new cameras with facial recognition and tracking, coupled with 5 axis stabilisation for smooth movements.
So when during a corporate interview a subject might lean forward for emphasis the camera continues to track the face and remain precisely focused even at the shallowest depths of field.
In summary, we believe our introduction of this new family of high quality Sony cameras, and the latest versions of Photoshop, Lightroom and Final Cut-X opens up new possibilities for higher quality images and video for all your photographic requirements.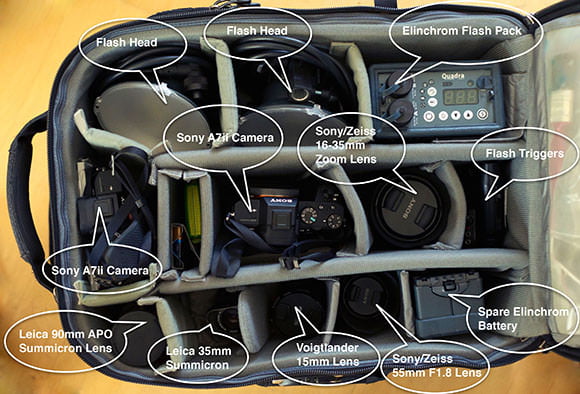 Do lenses matter?
In short, yes they do. It's only when you compare images side by side can you see the incredible difference between the kit zoom lens that often come as standard with cameras and lenses altogether in a different league, the very best ones are from Zeiss or Leica. Images produced by equipment from these manufacturers offer unbelievable sharpness from corner to corner, at even the shallowest depths of field.
The clarity is also incredible, in fact almost 3D in its nature, with natural, accurate colours. When you see a whole collection of these images on a website, Annual Report or brochure everything seems to stand out and almost jump off the page!
Leica lenses enjoy an enviable reputation in the photographic world; their build quality and optical clairty is unsurpassed, but it does come at a price. We think the quality of image is worth the cost however.

Latest posts by Piranha Photography
(see all)