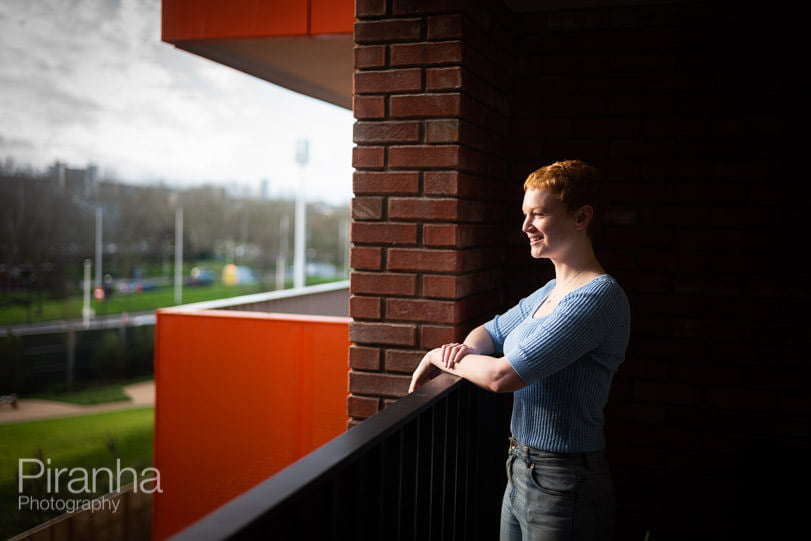 New Build Photography of London Residents
The Photographic Brief
Piranha was commissioned by The Peabody Trust to photograph their new flats and their residents in developments all over London. The brief was to capture the owners and their personalities in these contemporary and highly desirable properties. Peabody Trust provides affordable housing all over the Capital and the images taken are for use in their marketing and corporate literature. It proved to be a fun project as the residents were genuinely really looking forward to moving into these desirable homes.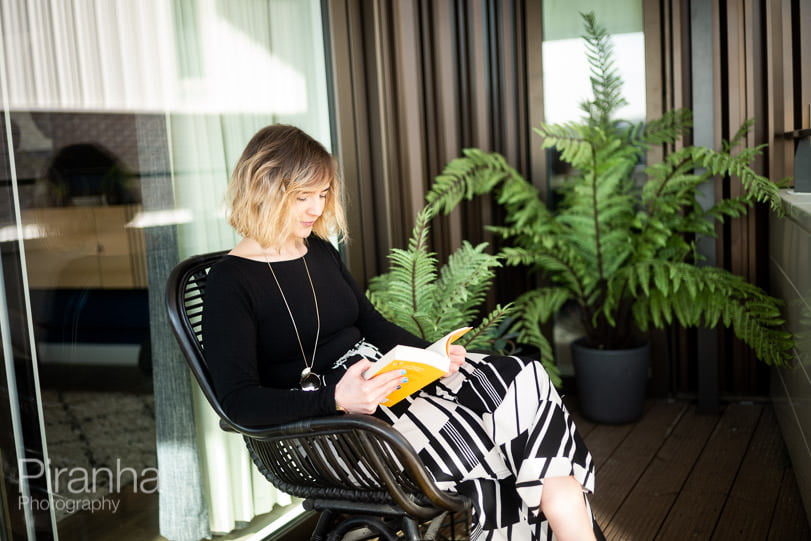 New Build Photography of London Properties
The photo shoots often began outside to show the surrounding areas, local shopping precincts or views of London within easy reach, then inside the buildings to highlight the various spaces and light available in these shared ownership properties. The brief was to be lifestyle in its format and needed to highlight the residents as young professionals starting on the property ladder in their first flat. There were also families with teenage children in three or four bedroom houses.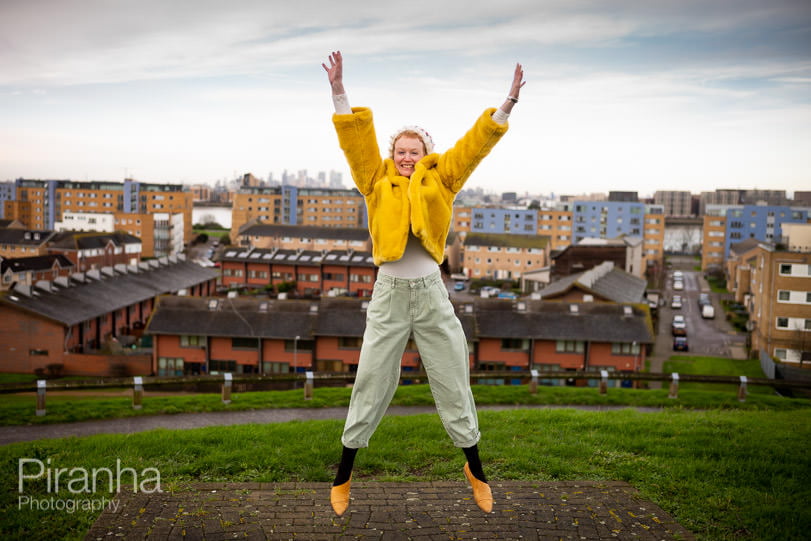 The lighting required was much more than a typical corporate photoshoot.  We used four studio lights, two with mains power, to light rooms beyond open doors, or down a corridor, then two with battery power packs that provided light beyond the reach of a mains lead or socket. Then the combination of all four meant that a development's interior was evenly lit by carefully managing the various flash ratios. The images are bright and contemporary for commercial usage without making them look overly flashed.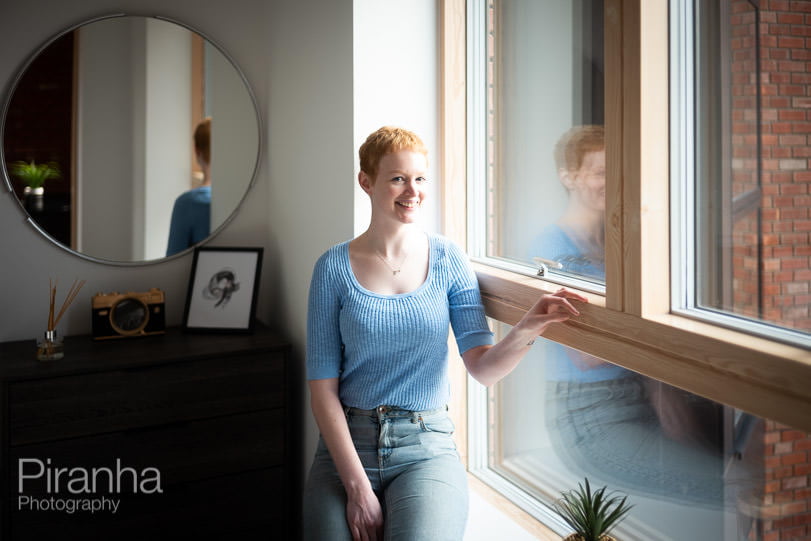 Lenses for Room Photography
The wide angle 21mm Super Elmar from Leica is a great choice for much of this type of photography as it yields a crystal clear image form corner to corner. The Leica M10 camera can be easily mounted on a tripod and trigger the whole flash setup. The walls and window frames remain vertical despite its wide angle characteristics.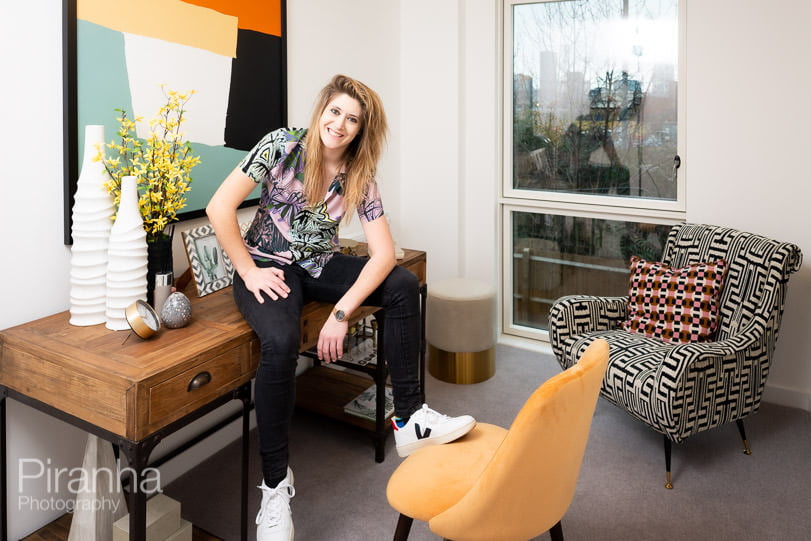 During the Photo Shoots
Once the lighting was all set up and tested, the residents were included and put at ease, despite all the paraphernalia flashing away for each person or group. The resulting images were a relaxed and comfortable portrait with a sense of personality and included the props from a hobby or interest for each person. Each property had to be photographed in one day and the files processed, then the subsequent website forwarded back to the agency for image selection.
The new developments can be seen here and a selection of our favourite photographs from across London.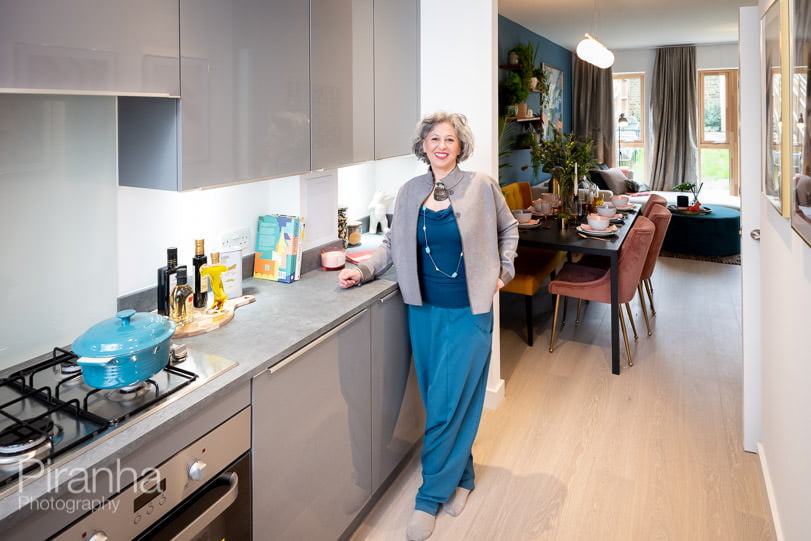 Latest posts by Piranha Photography
(see all)