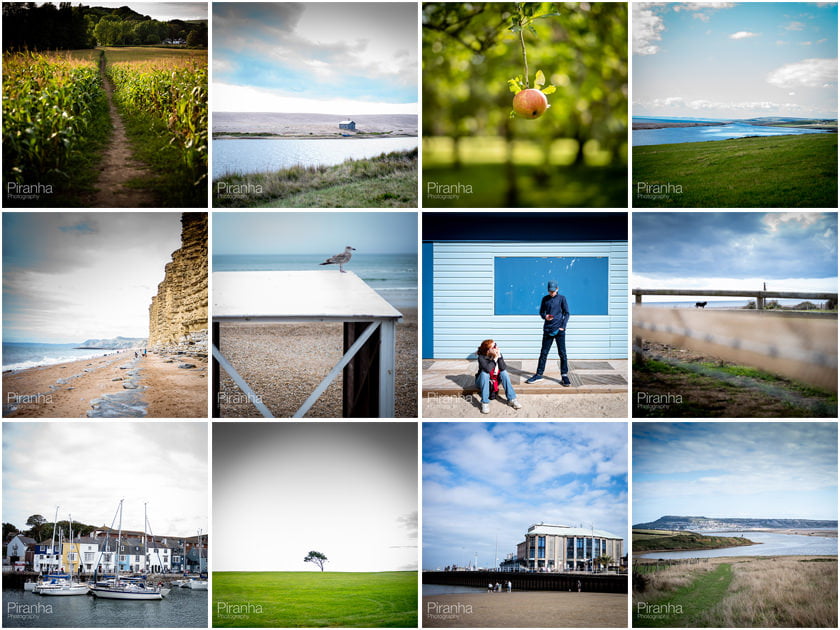 Landscape Photography in Weymouth and Dorset
Here you can see a few of the pictures taken during a relaxing holiday in the beautiful Dorset countryside and near the beach.  The landsape photography was taken in Weymouth in Dorset and at various places along the Jurassic coast.  The Jurassic coast, natural World Heritage Site is famous for not only its fossils, the plague (the first big one), Viking invasions but also the spectacular and varied views offered all along the shoreline.
We will be sharing the photographs above individually on Piranha's Instagram page here – @PiranhaPhotography
Photographing Landscapes with Geometric Shapes and Patterns
Street photography usually means catching people unawares in busy shopping areas, or the high street and trying to emulate Henri Cartier-Bresson in some way.  Street photography is fun but requires perseverance and concentration, and tends to feature shots taken in an urban environment.
Whilst on holiday the pace of life slows down and on this occasion I have tried to capture a set of images that have, simple geometric shapes or a solitary point of interest in a rural setting. This makes me observe the world in a different way and makes me look for new themes. It's a great way to walk, look and relax and it offers a tranquil set of images, with strong visual elements.
Cameras and Lenses for Landscape Photography
I take just one lens and one camera with me when heading out to photograph landscapes.  On occasion I need to manage a camera in one hand and a 99 ice-cream in the other, so simplicity is key.
For the photographs featured in the montage above, I used a Leica M10 and 35mm Summilux lens. The camera is simple to use, easy to carry and yields very high-quality images, so much so in fact I very rarely use my iPhone as a camera.  For me smart phone images are always inferior, especially in colour to those taken on a large sensor camera. When using an iPhone there is no fine control over exposure, focus and depth of field.
This does mean I carry a camera everywhere I go, which is no bad thing, after a while you get totally used to it, and enjoy producing strong images both whilst on assignment and also on holiday.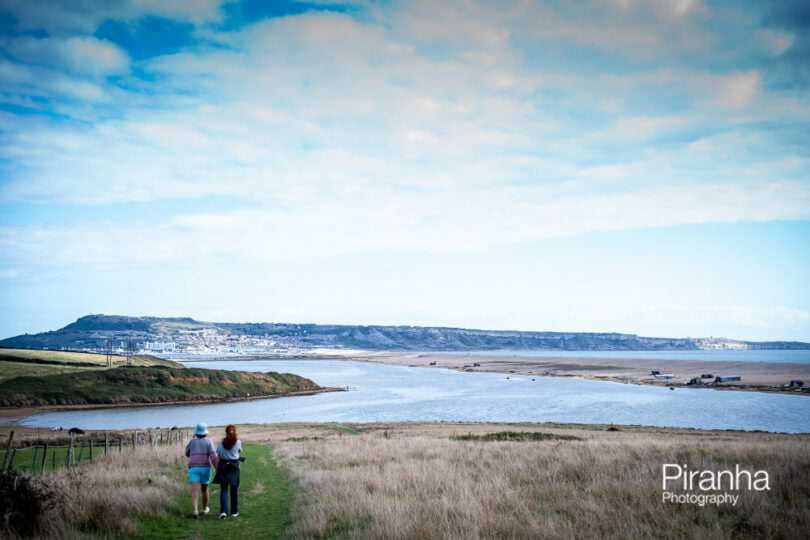 Appearances Are Deceptive
A tranquil landscape scene above, photographed in Dorset, looking down Chesil beach towards the Isle of Portland.
In the sunshine the scene all looks calm but long ago this was the site of high drama, hand to hand fighting and the place where a rat or two scuttled ashore.
In the centre is Portland where in the year 767 three longships made land and were greeted by the locals. Everything was cordial, until word of their arrival reached Dorchester. The local chieftain Beaduheard rode to Portland to investigate. He wanted the Vikings to travel back with him to register for their merchant status, they refused, he insisted, and swords were drawn. Beaduheard and all his entourage were killed.
On the left of the image is Weymouth where in late spring of 1348 two ships berthed in the seaside town. The sailors had this strange new disease or pestilence as it was known, and came ashore for help. Sharing is caring of course and they infected nearly everyone in the area and sadly were among the first to die in the UK of the Black Death.
Piranha Photography – Instagram
If you would like to follow Piranha Photography's Instagram page please visit @piranhaphotography.
The work shown ranges from corporate photography for companies, through to creative projects like the one above.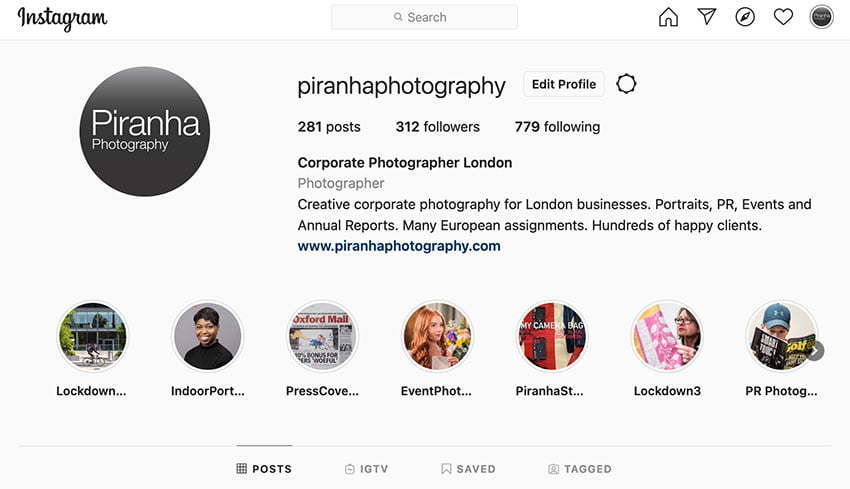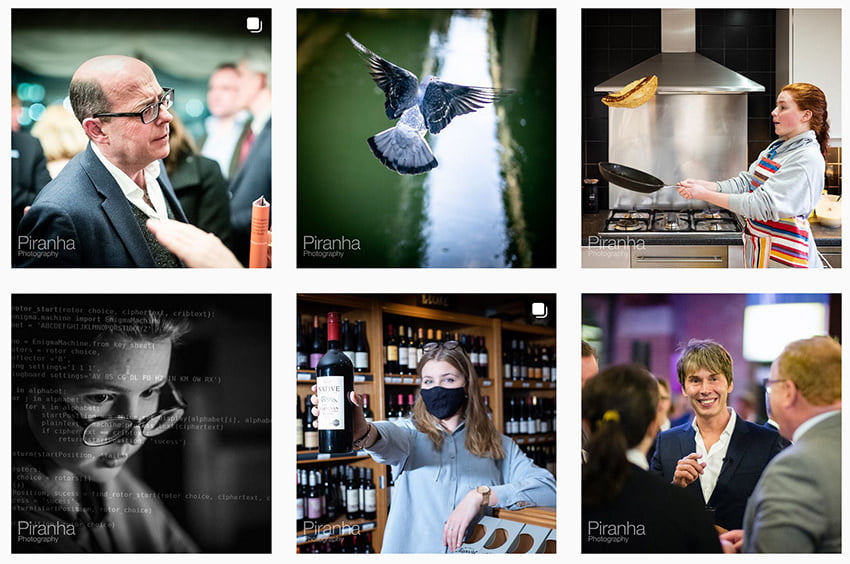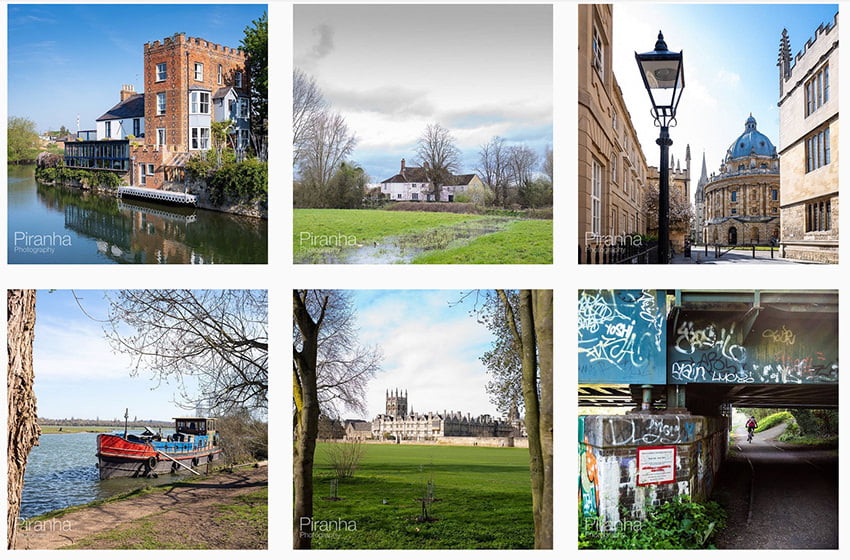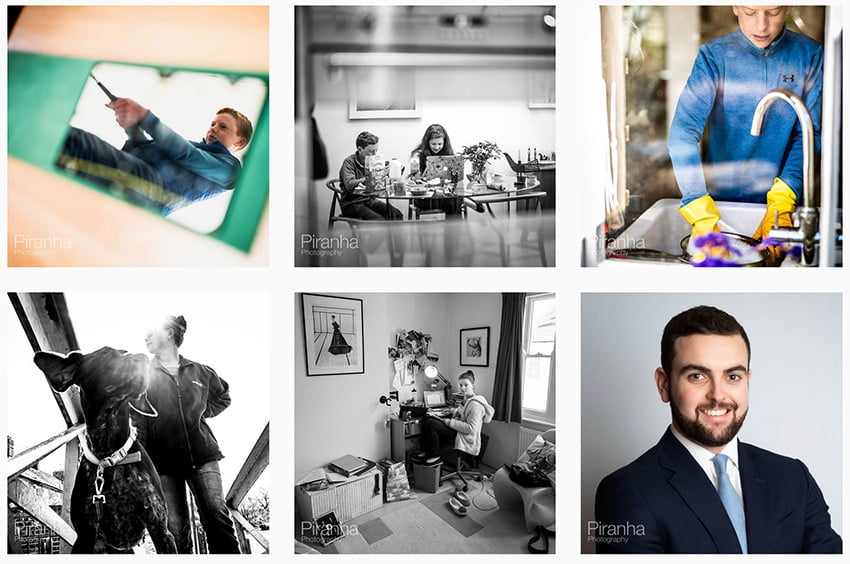 Latest posts by Piranha Photography
(see all)