Piranha recently ran a popular competition based on…

A 'must see' Exhibition at The Natural History Museum
The world premiere of Sebastião Salgado: Genesis unveils extraordinary images of landscapes, wildlife and remote communities by this world-renowned photographer.
Piranha Photography's Competition –
A free copy of the beautiful book 'Genesis' accompanying the exhibition above to the first person to answer this question: Which surname of a well known British Magnum photographer (now deceased) did Pontius Pilate from Monty Pythons 'Life of Brian' have difficulty pronouncing?
A photograph taken by our winner of himself – Arjan Schimmel holding up his treasured prize –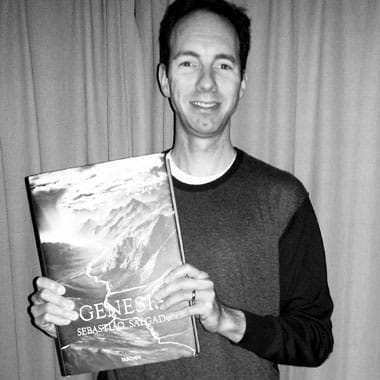 Professional corporate photography and video for companies in London, the rest of the UK and Europe. Piranha are commissioned by FTSE100 companies and start-ups alike, for numerous projects, covering a wide range of work and styles. Portraits and office photography for use on websites, events coverage and PR shots for press and publications, as well as Board and location photography for annual reports. Using top of the range Leica cameras and lenses. Processing of images is fast and to an extremely high standard.

Latest posts by Piranha Photography