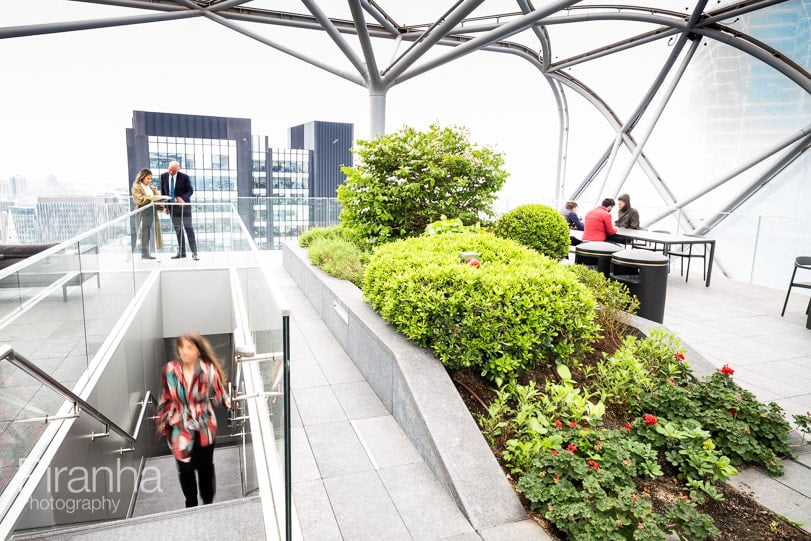 London Building Photography for Real Estate Investor
Piranha Photography was commissioned by a real estate investor to capture images of the new modern office buildings in London that they owned.
The vibrant working life of people and living in central London can be seen.
The photography brief and style
The brief was to show people enjoying the space, but with some anonymity, either by distance or motion blur.
Providing architectural photography
The key issue with wide angle architectural and building photography is to ensure as much as possible that the edges are not curved and the walls are vertical.  Also, that the colours 'pop' so that the final images are vivid and attention grabbing when appearing on websites and in marketing materials.
During the photo shoot, the camera is placed on a tripod and then the image is composed on the rangefinder. Once set up it's a question of waiting for the crucial moment when there are sufficient numbers of employees in the scene, to offer a sense of scale, and then slow the shutter right down to motion blur movement, so that the image is all about the architecture but also to show it as a thriving working building.
The brief ultimately was to capture a range of creative images to convey the quality of the buildings and excellent environment they provide.  These photographs could be use for many different materials by the real estate investor.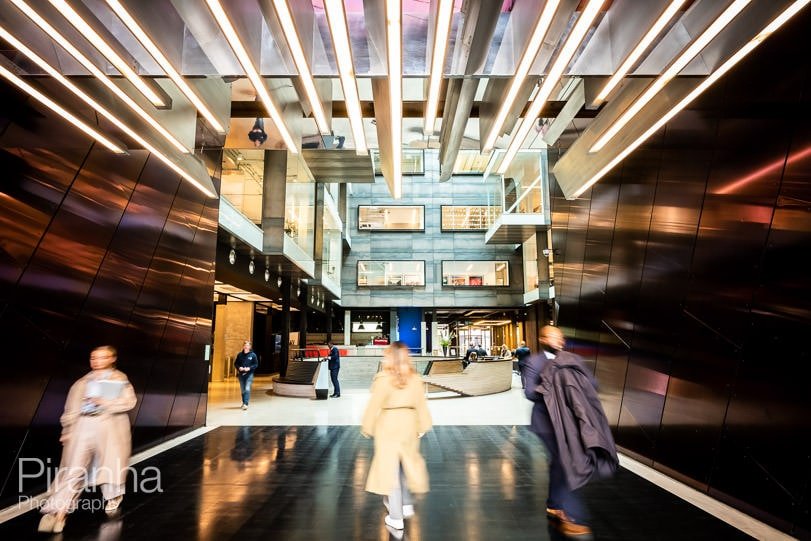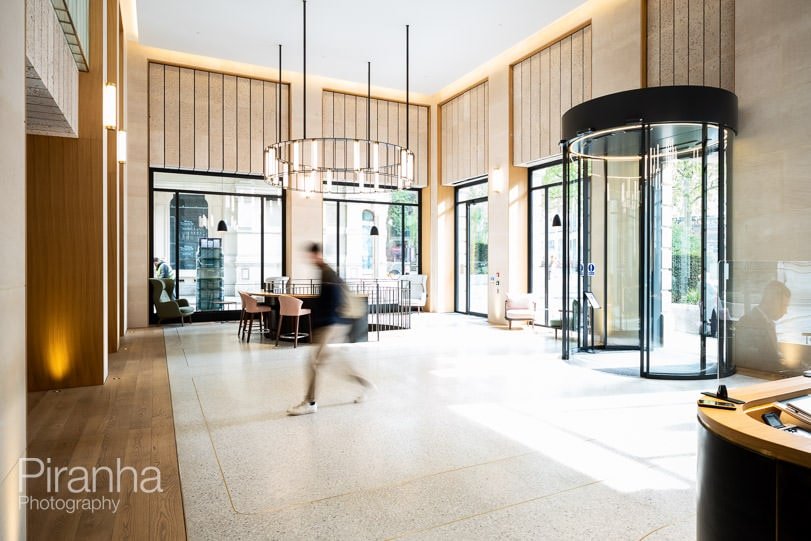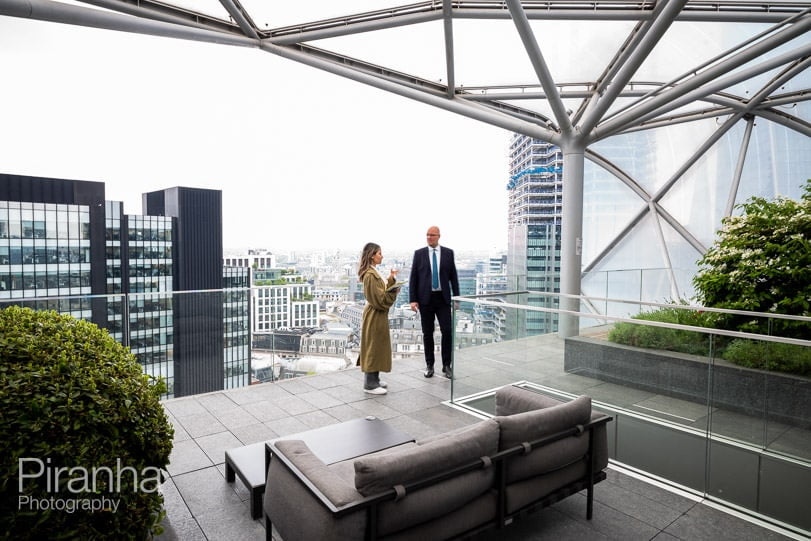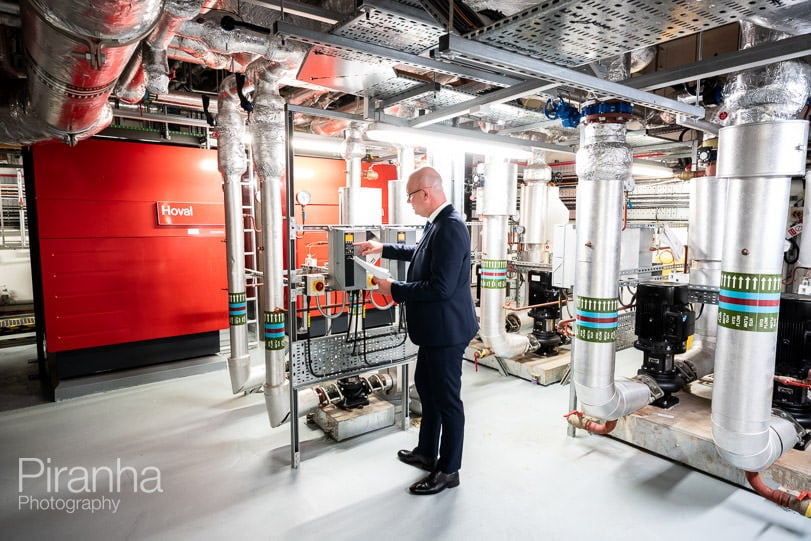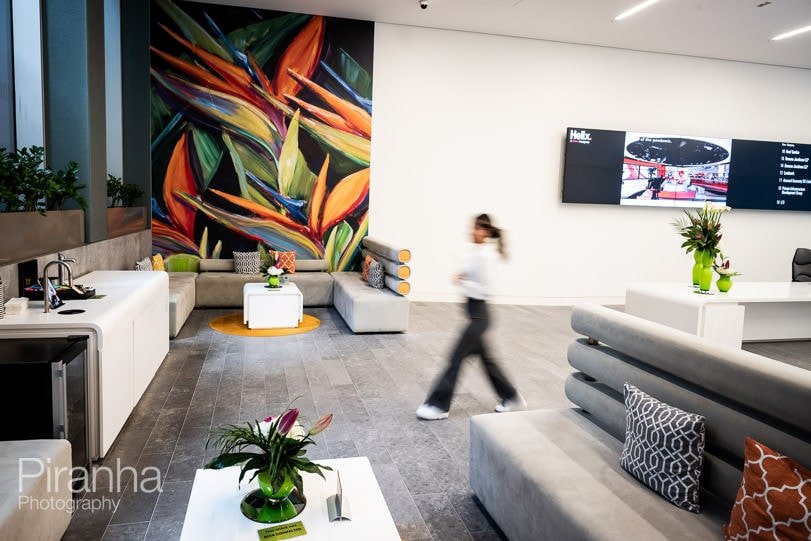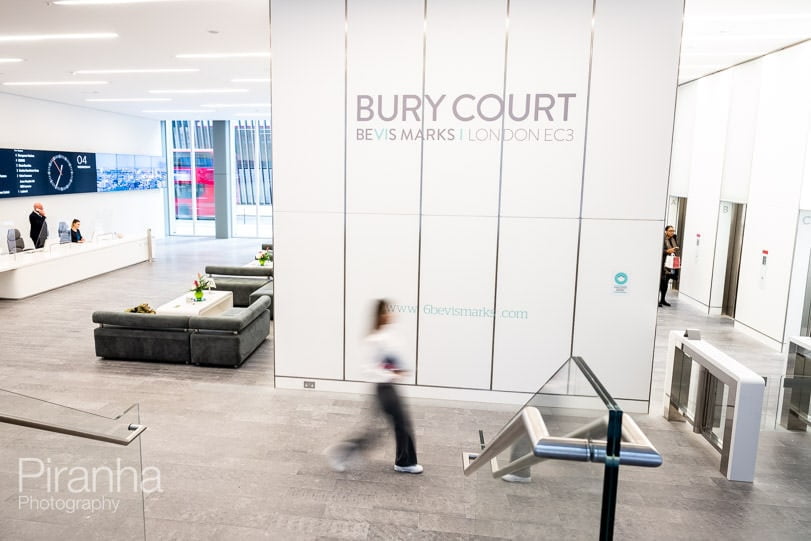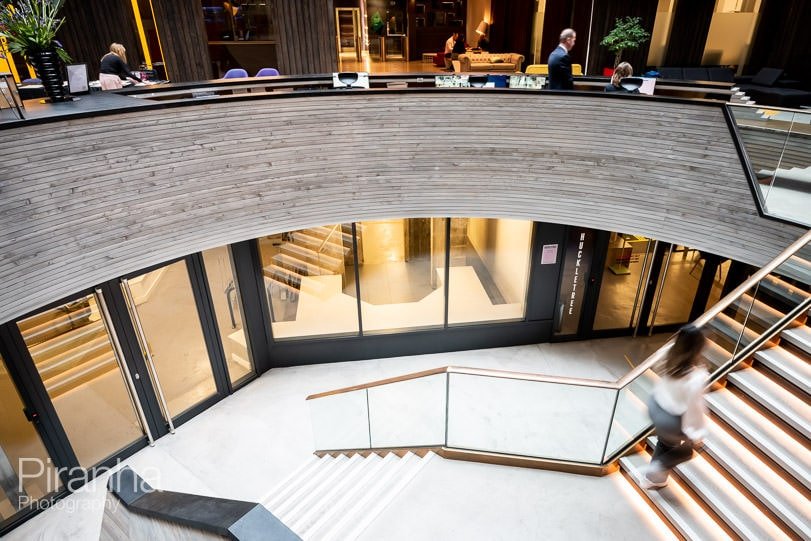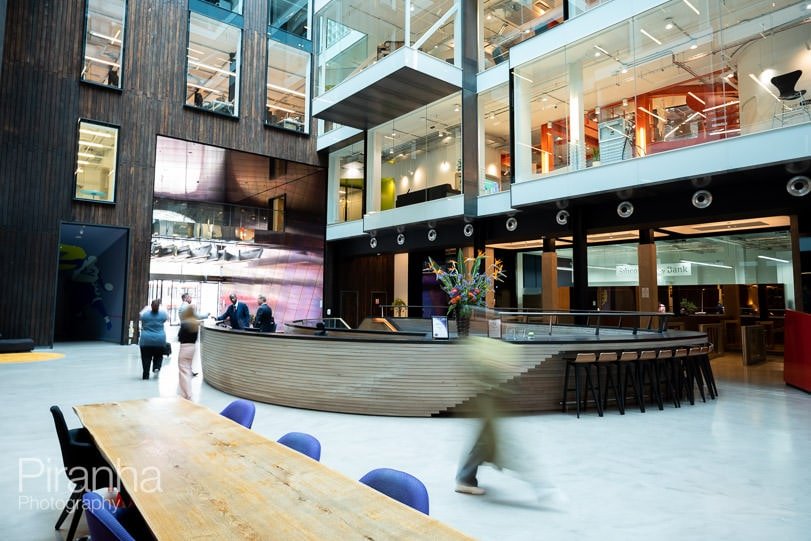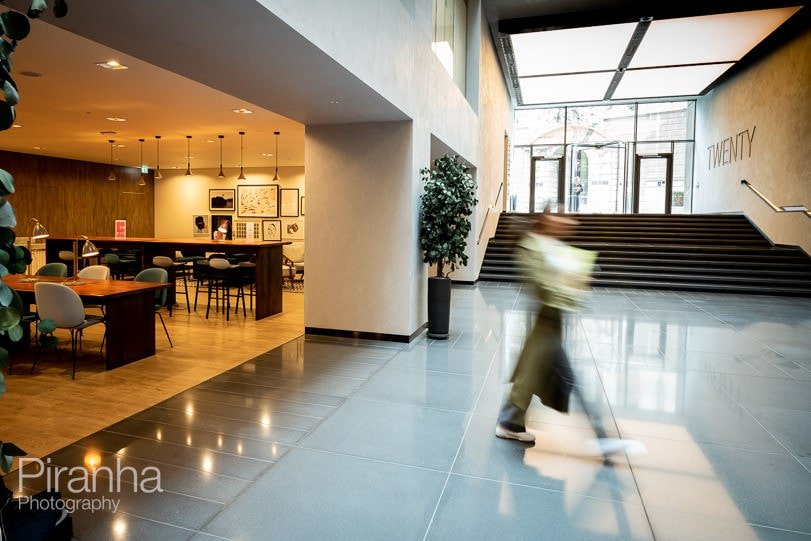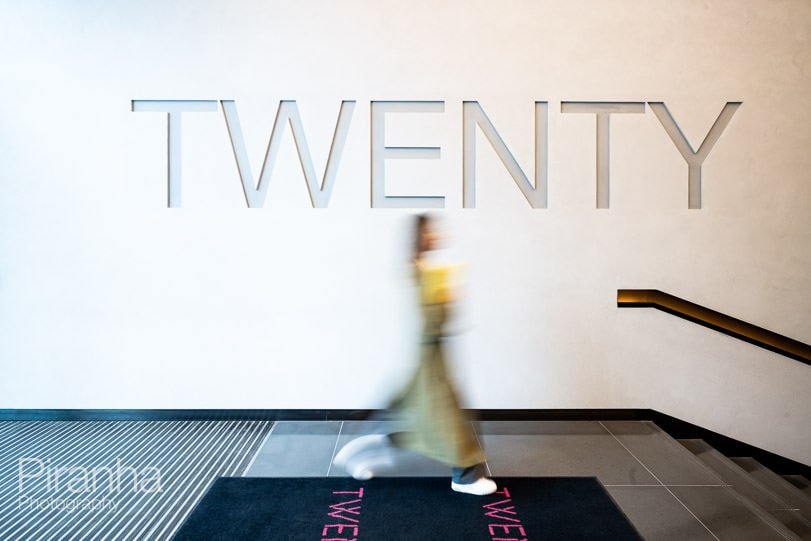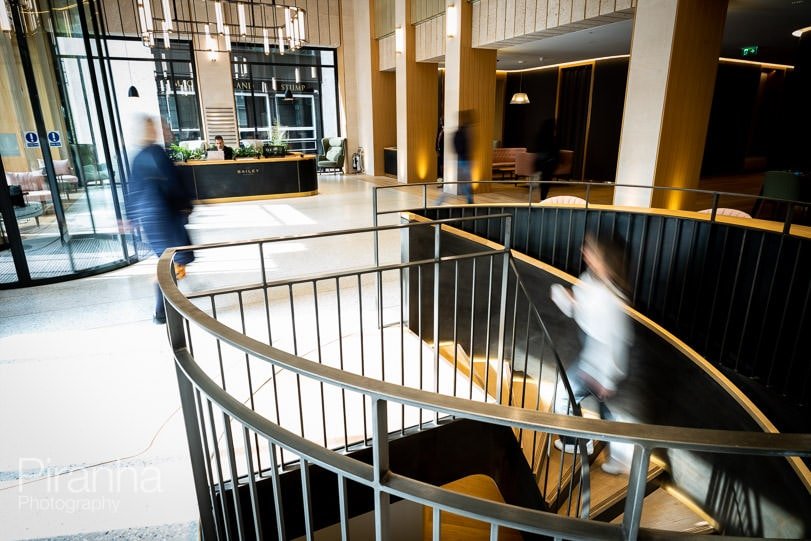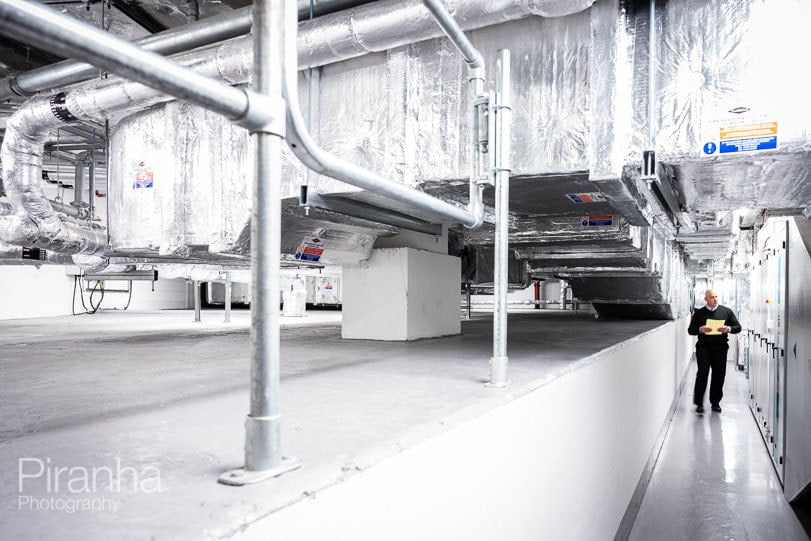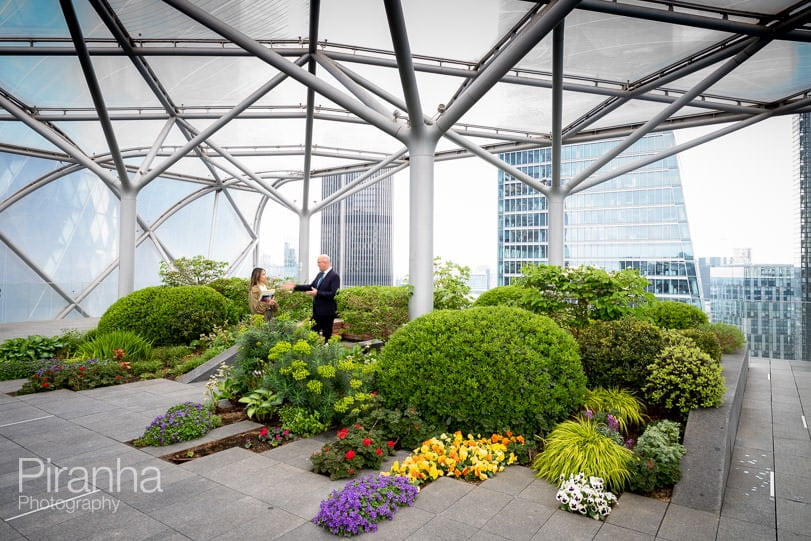 Latest posts by Piranha Photography
(see all)