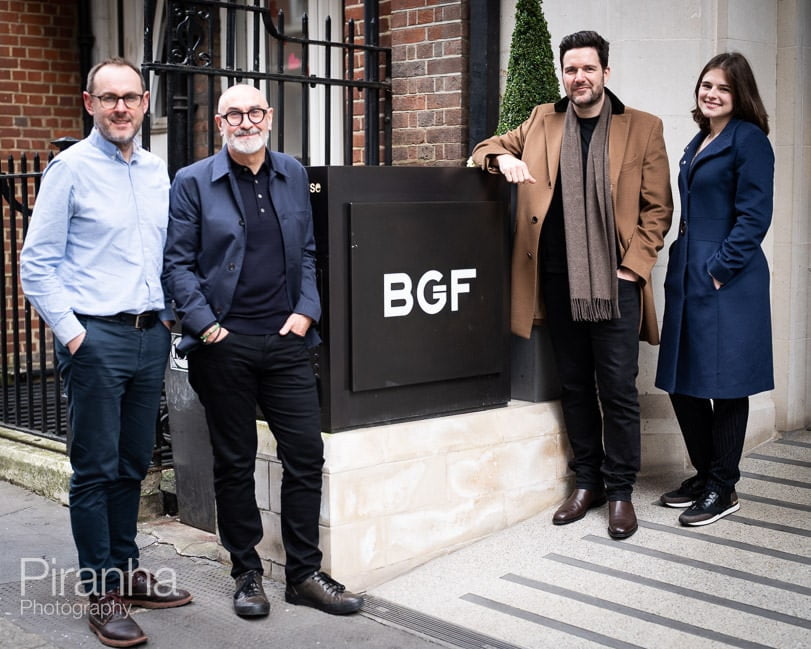 PR Photography by Team Photographer James
One of Piranha's clients required PR photography of the management team of a company that they had recently invested in.
The final photograph was for use in the press to accompany coverage of the deal, and also for LinkedIn and the business's own website.  On the day the photographer needed to quickly arrange the team ready for the shot and include the company logo in the image.  This picture was taken in front of their London offices as the weather was good enough to take the photograph outside.
The corporate client needed very fast turnaround of the photographs taken on the day so that the selected image could be sent out to the press and publications immediately afterwards.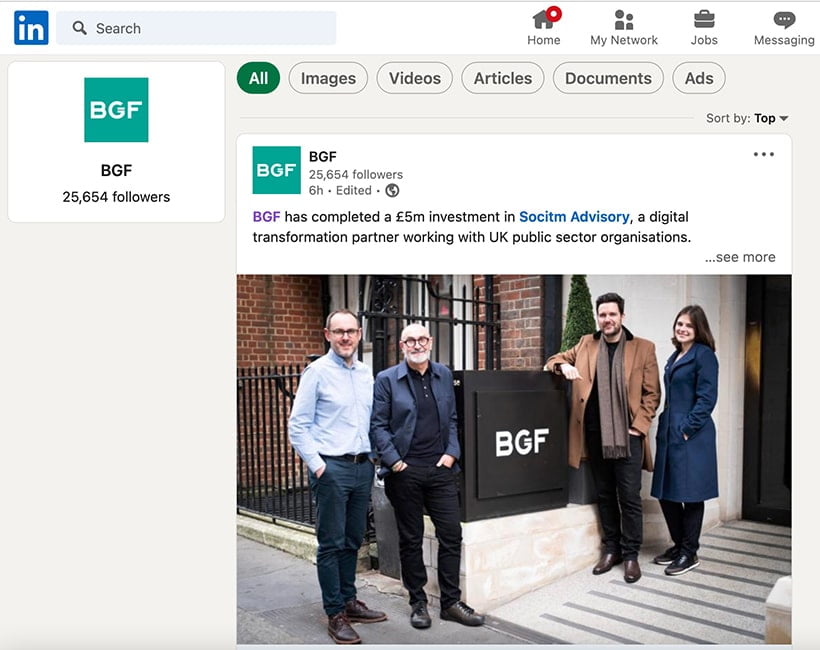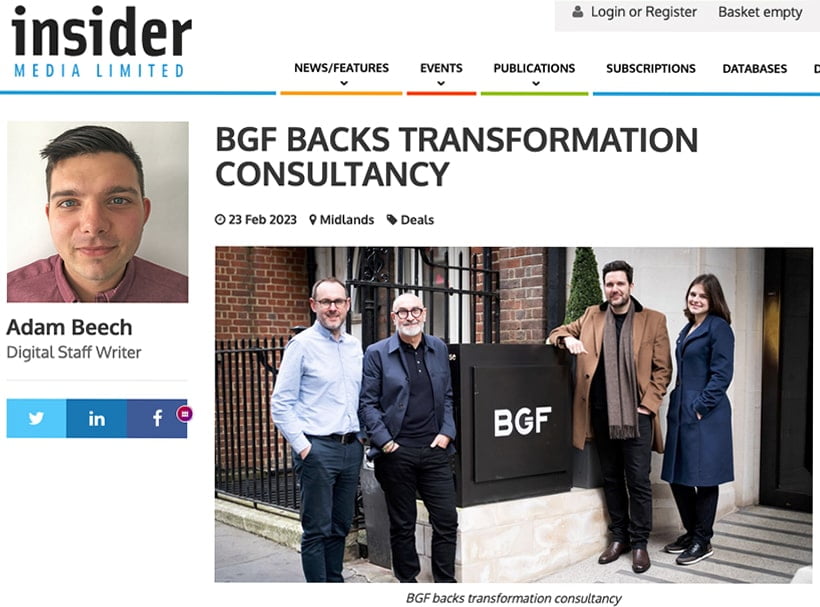 Latest posts by Piranha Photography
(see all)