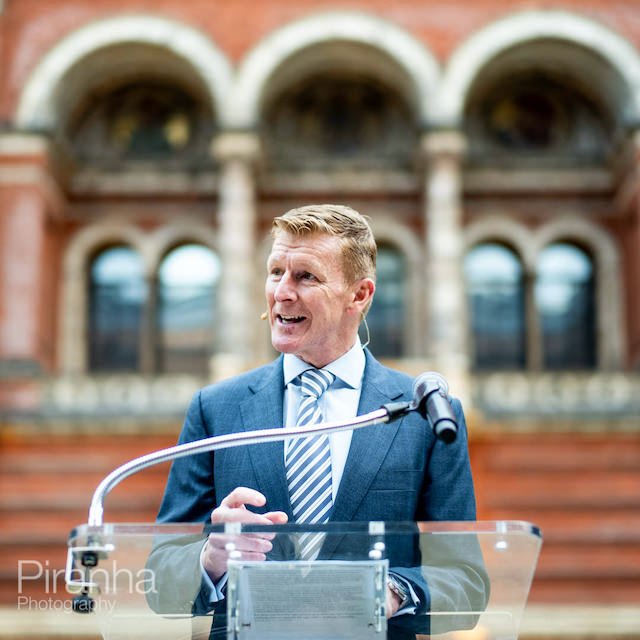 Corporate Event Photography at 7 Famous London Venues
Here you can see a few examples of recent corporate event photography taken by Piranha at a variety of well-known London venues.
Each location gives a totally different feel to the day, and each chosen given criteria such as number of guests, location and facilities.
1) The London Transport Museum
Photography of an evening client event at The London Transport Museum in Covent Garden.
This was an unusual event for a corporate evening and presented an ideal opportunity for staff and their clients to meet for drinks after the Covid restrictions had ended.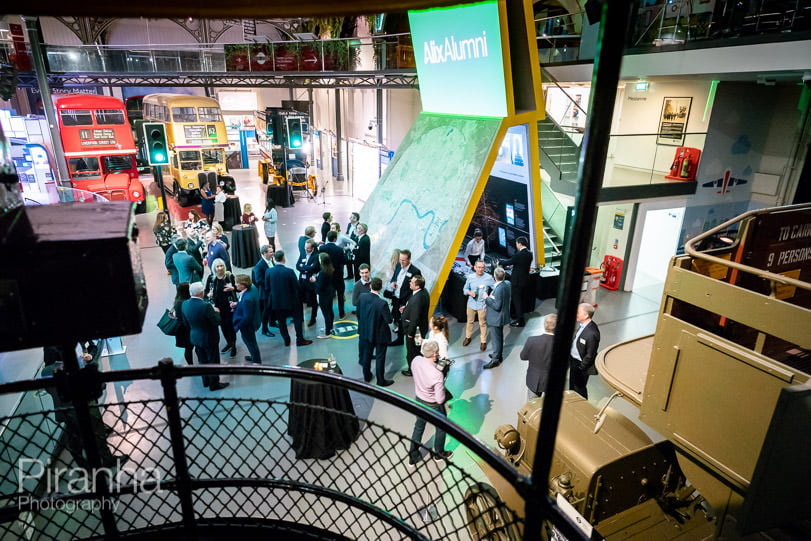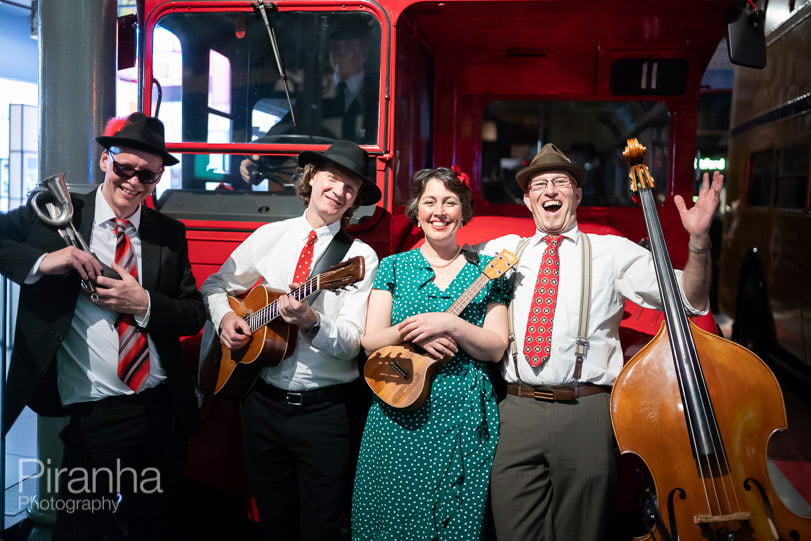 2) The Roundhouse in London
A visually exciting London venue – The Roundhouse was chosen for this evening event by one of Piranha Photography's private equity clients.
There were drinks on arrival and then speakers and presentations followed by dinner.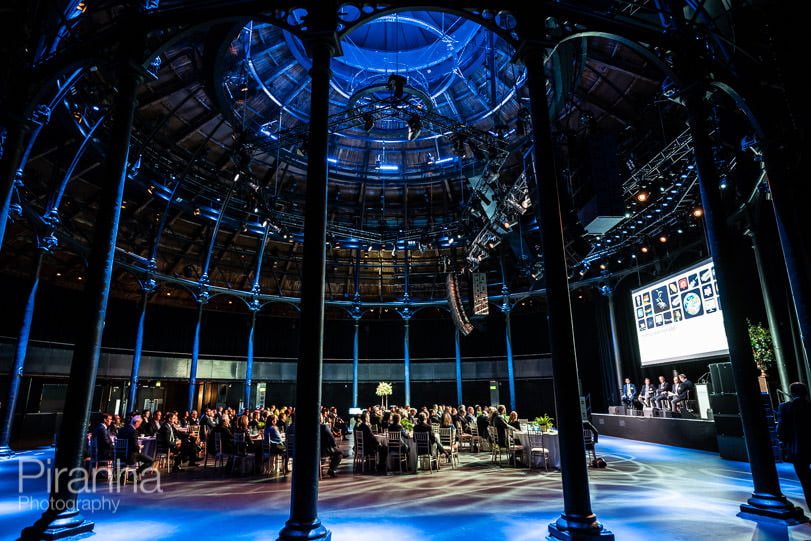 3) The Honourable Society of Lincoln's Inn
The Honourable Society of Lincoln's Inn is a prestigious and historic central London venue particularly for lawyer's and barrister's parties.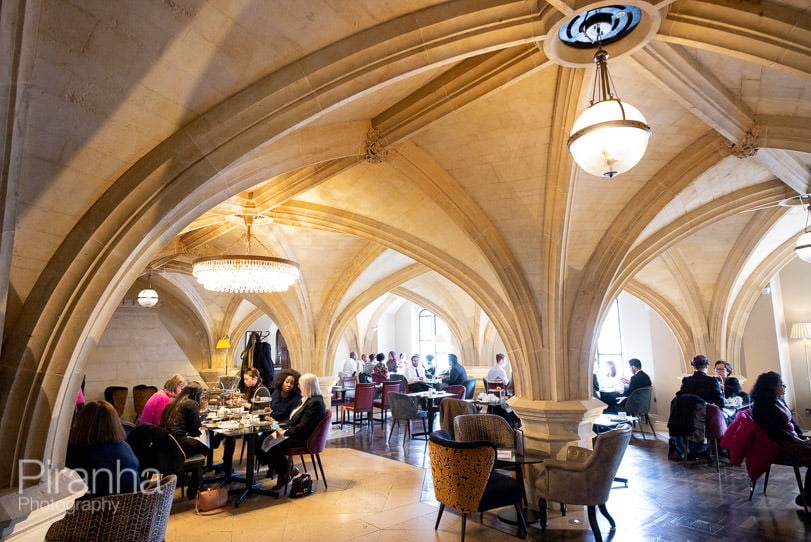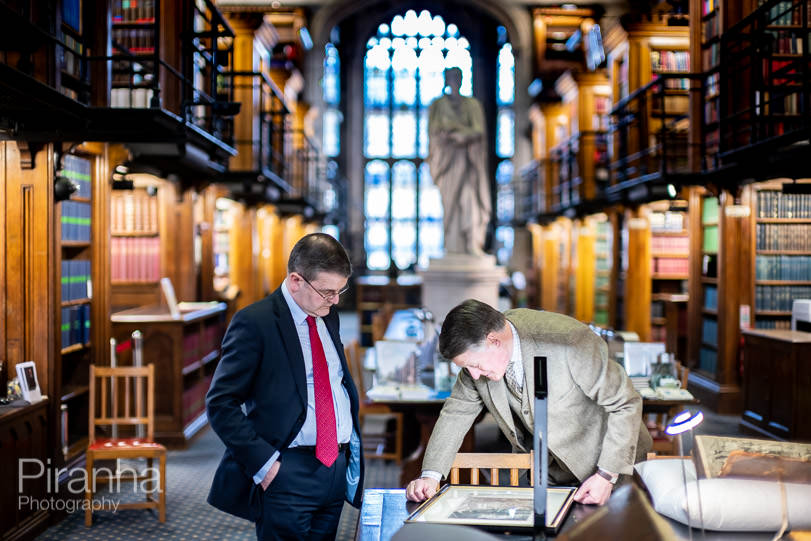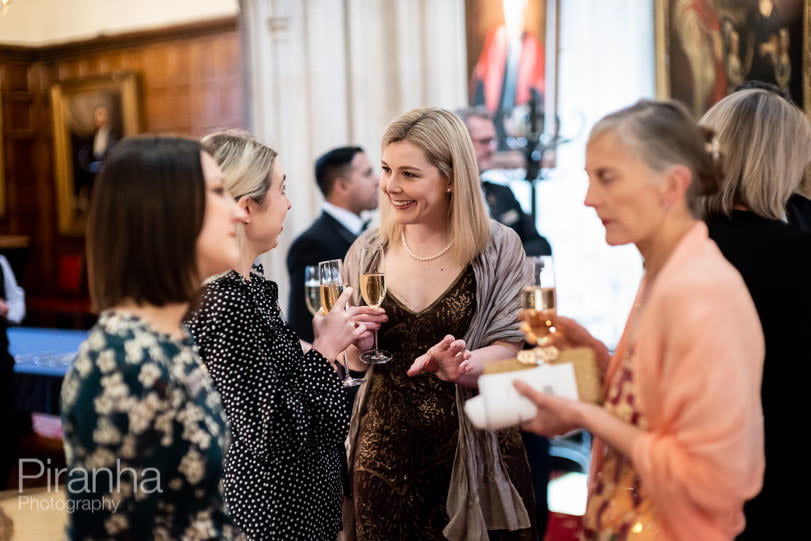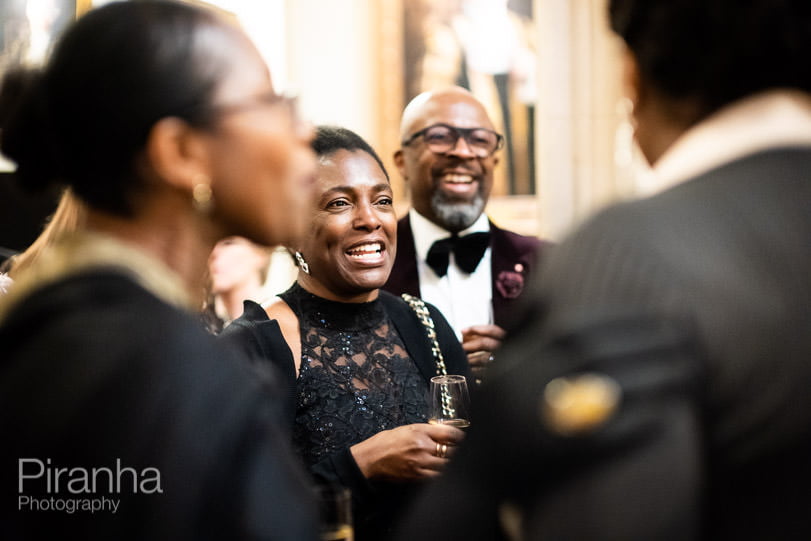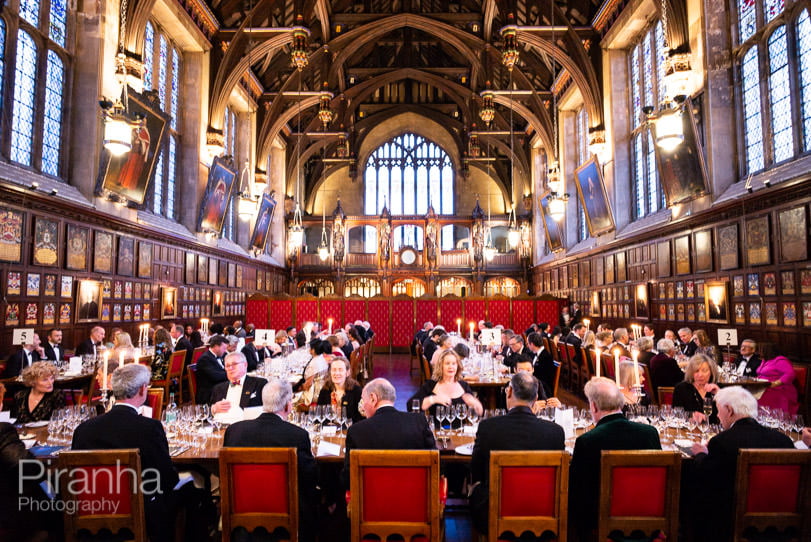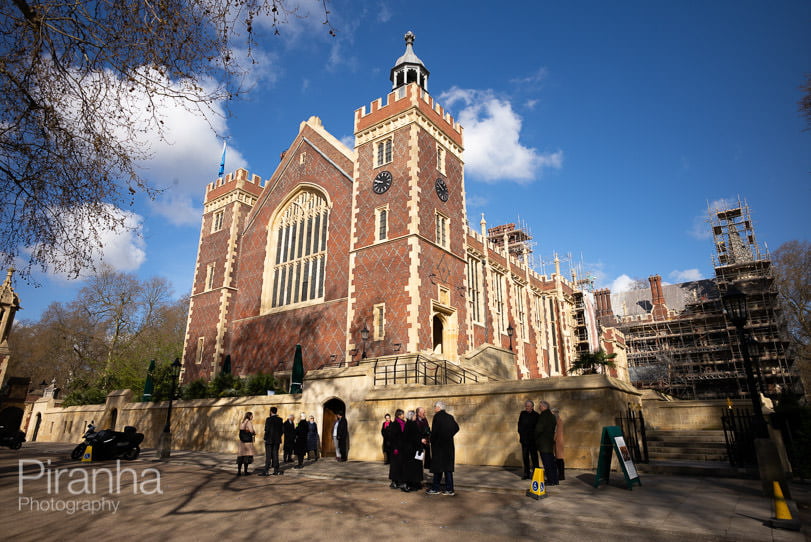 4) The Hilton on Park Lane
The MPA – Music Publishers Association postponed Christmas lunch was held at The Hilton Park Lane next to Hyde Park.
The hotel provides an enormous space for larger parties like this one.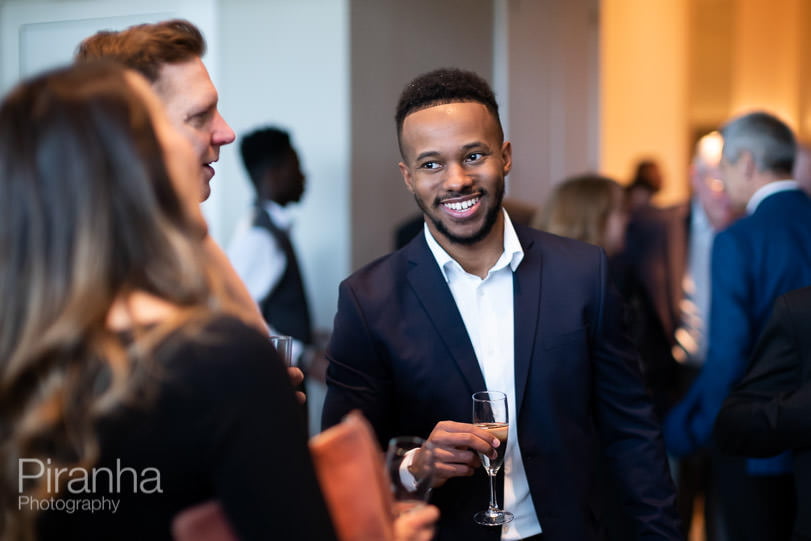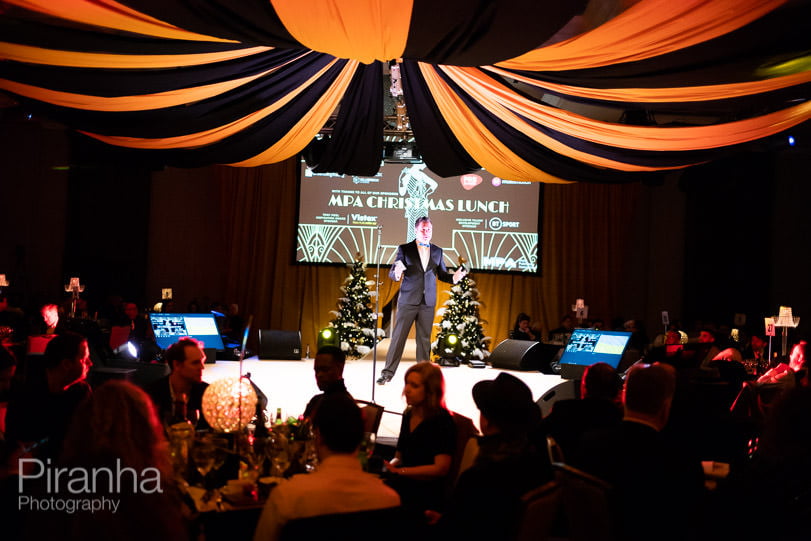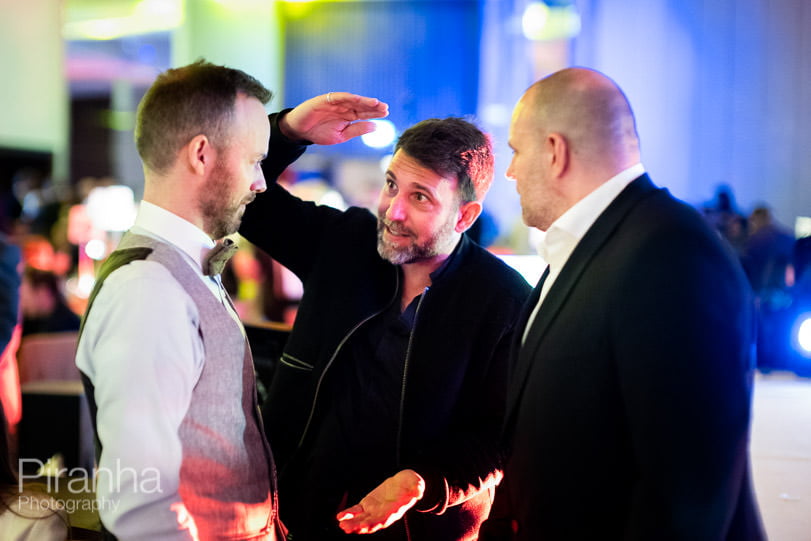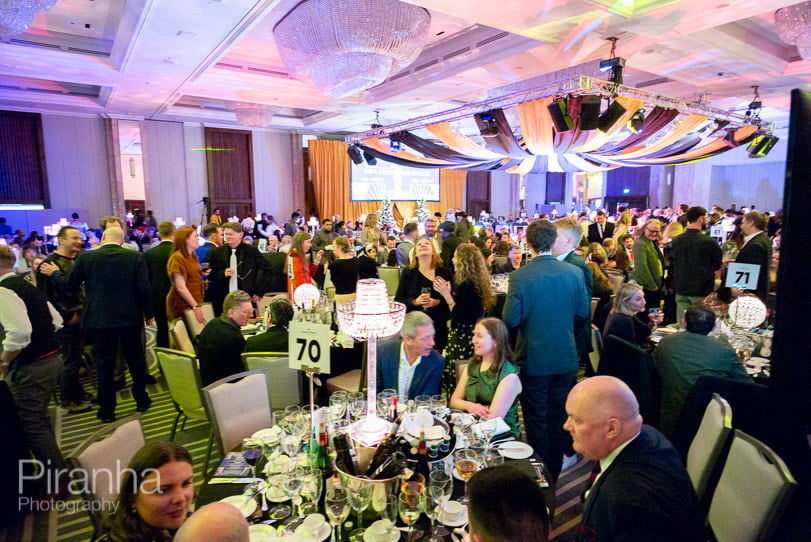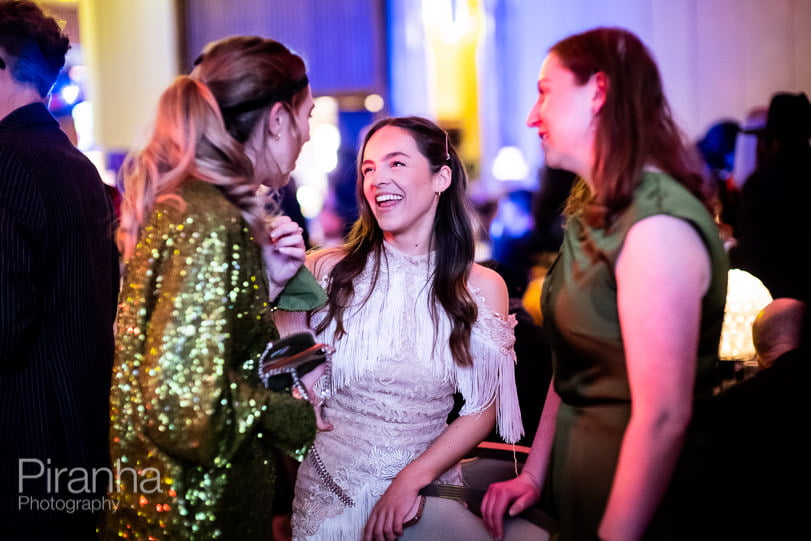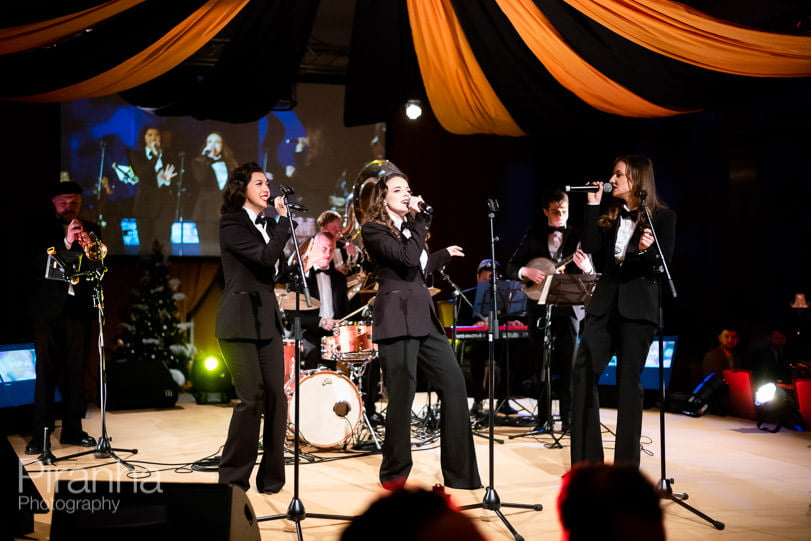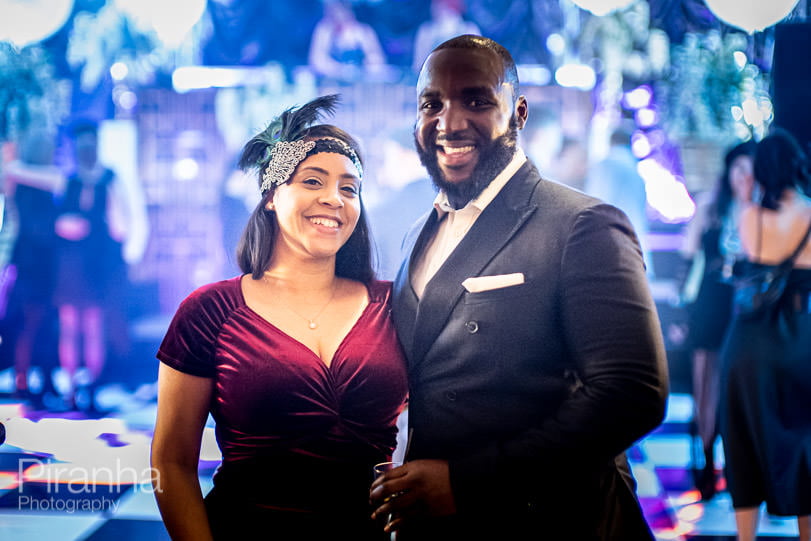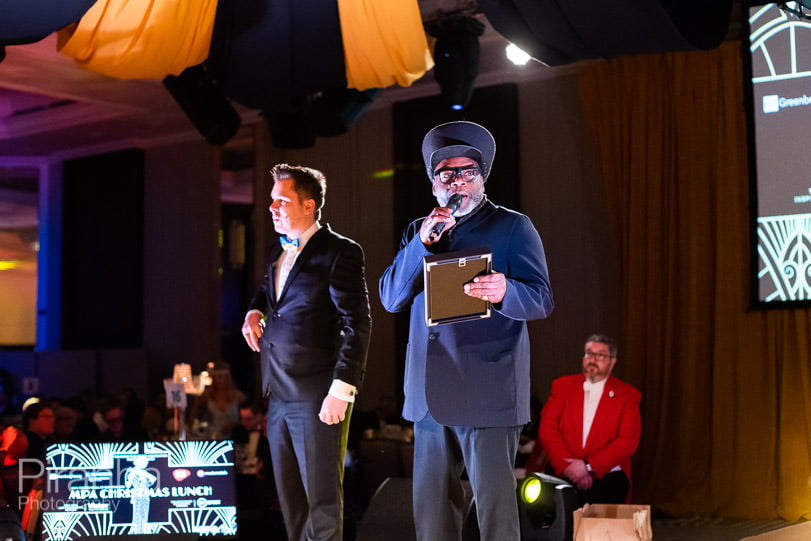 5) The Royal Society of Arts Club
The Royal Society of Arts in John Adam Street hosted a full day, which included workshops and talks with well know speakers including – Ed Miliband and Nadhim Zahawi.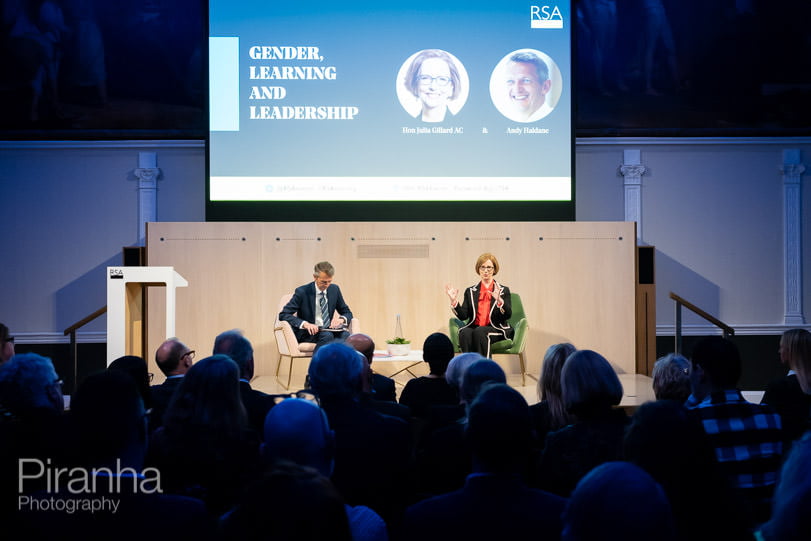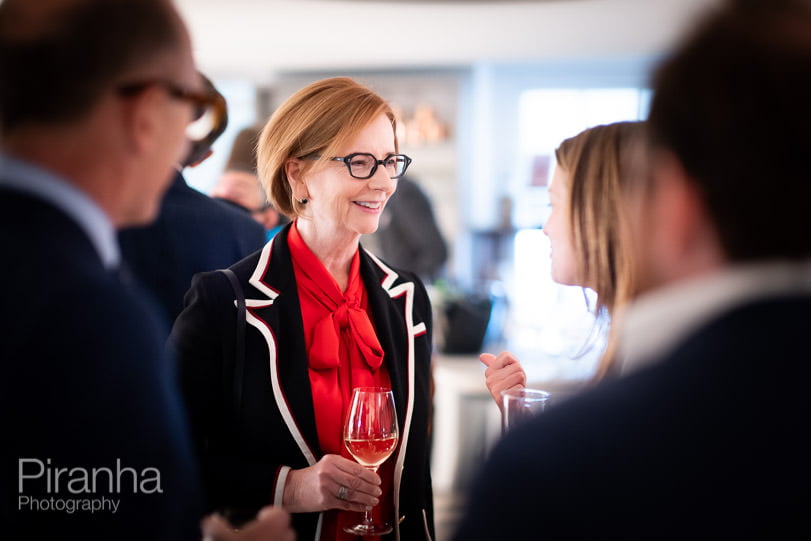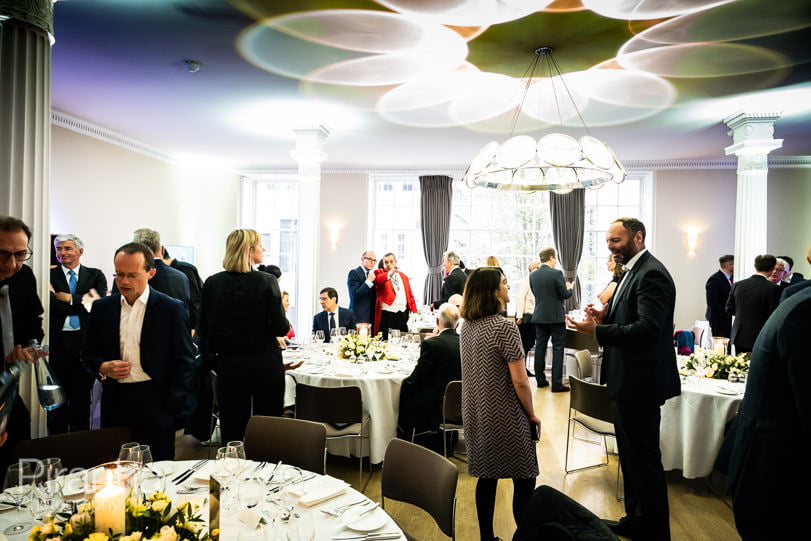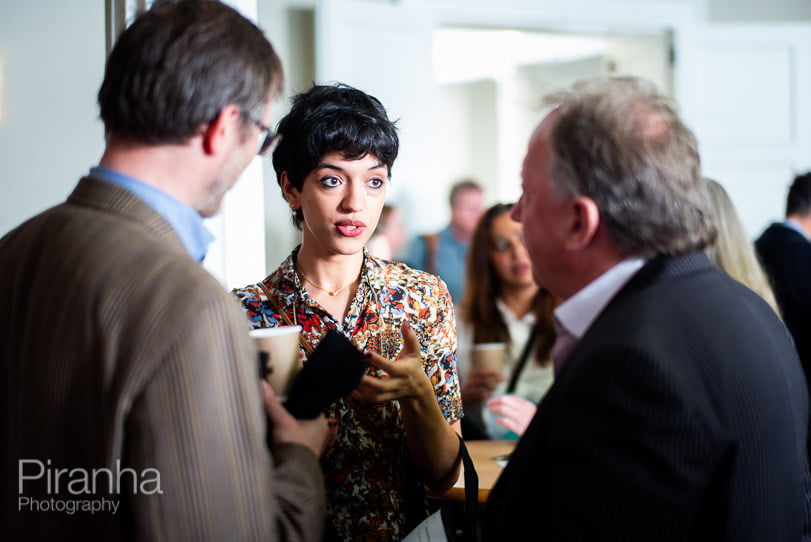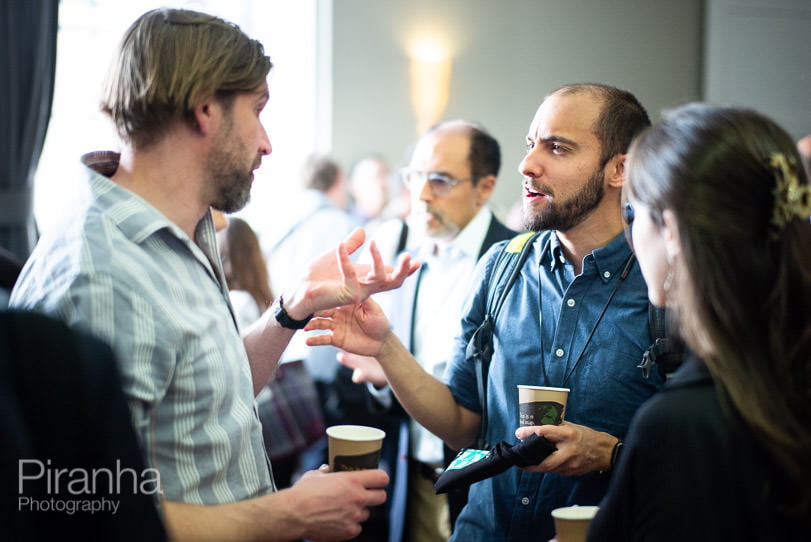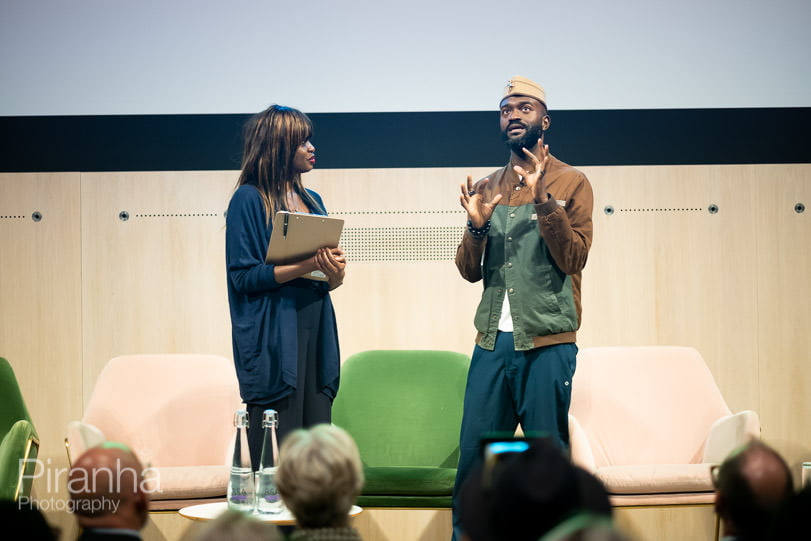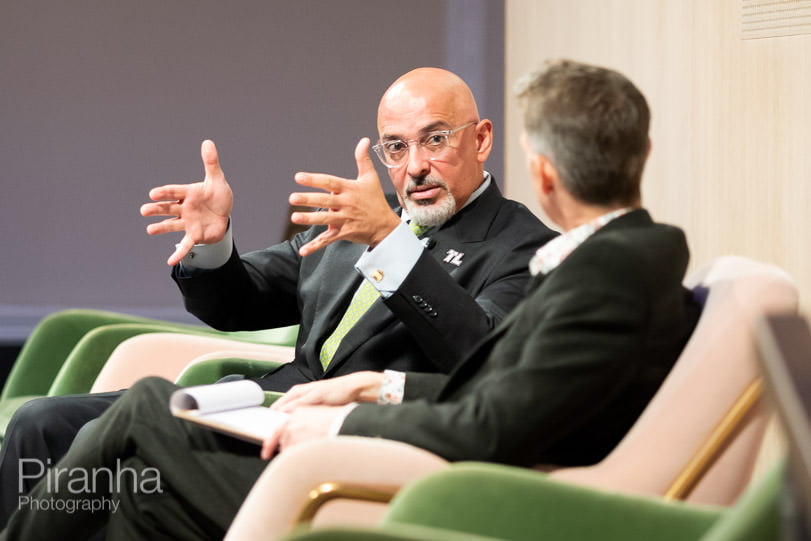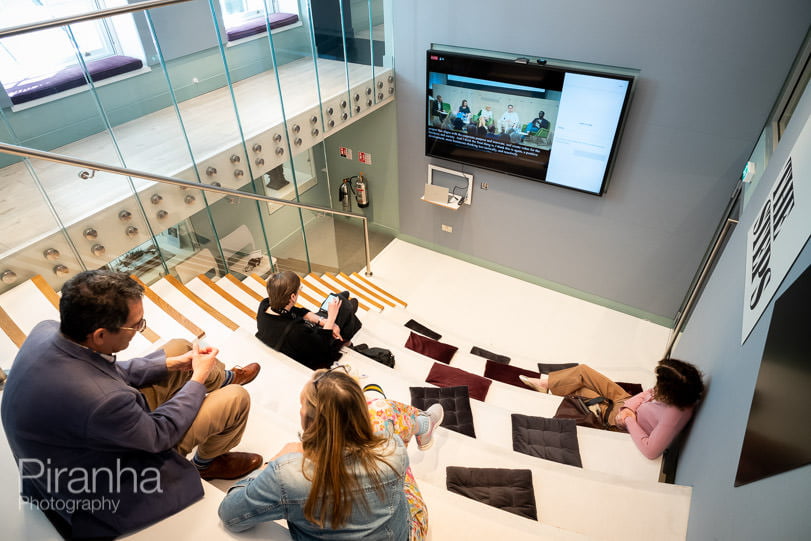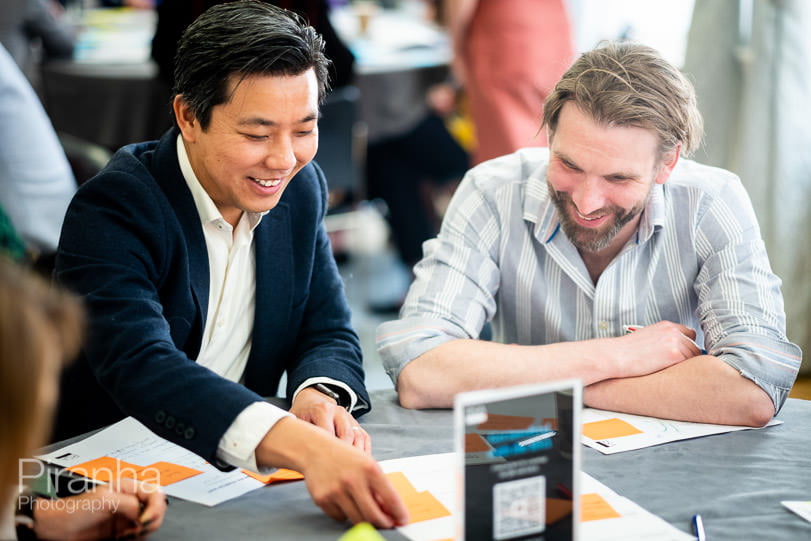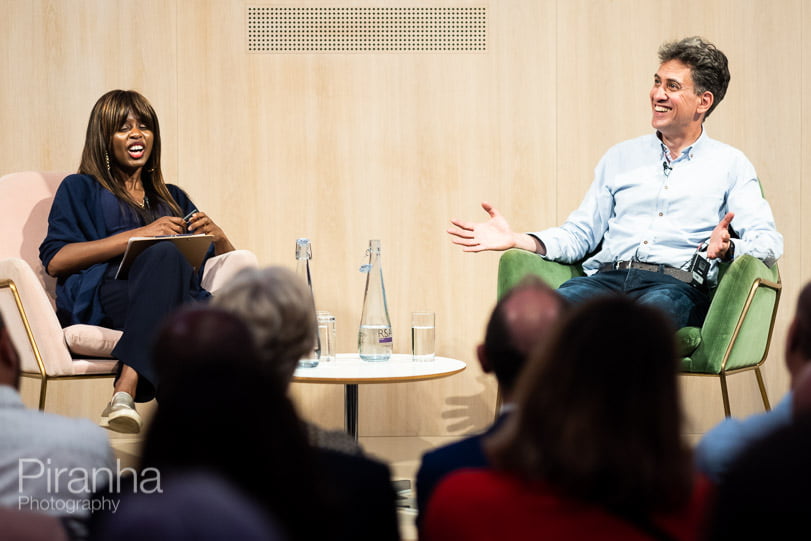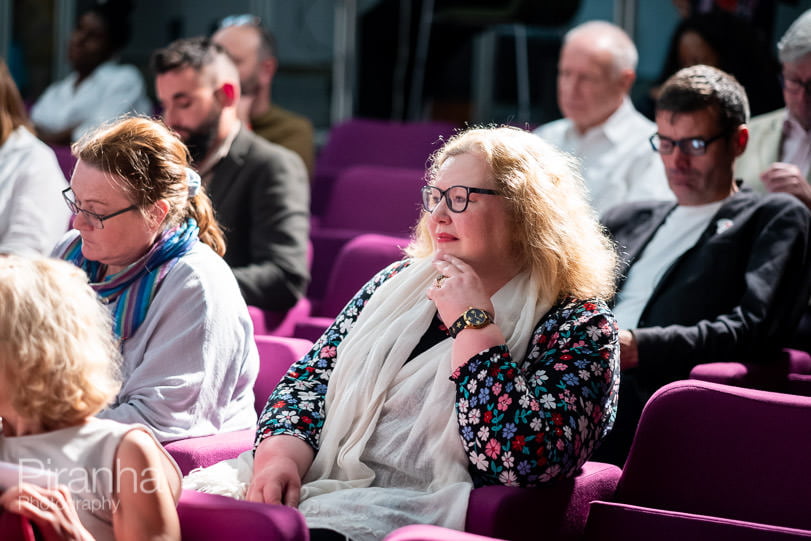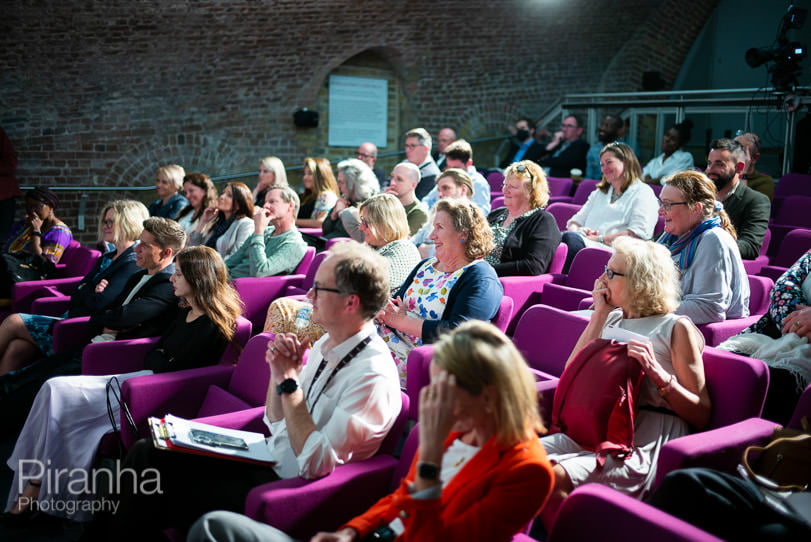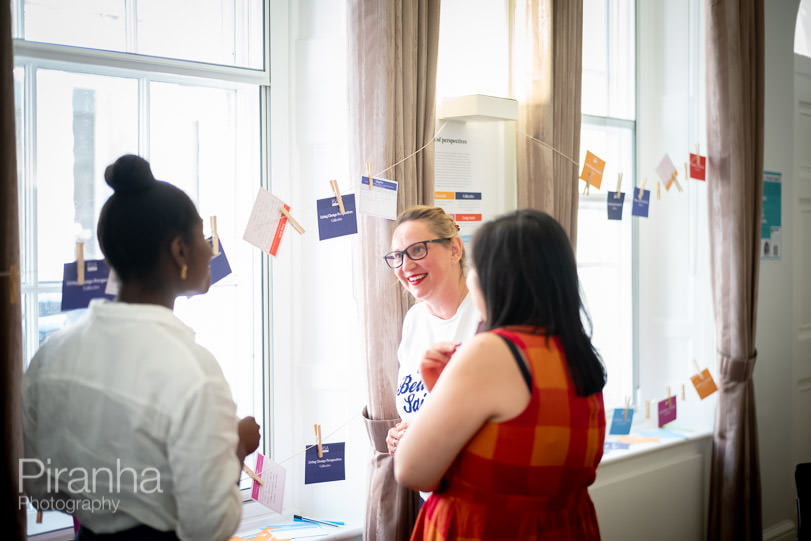 5) Shakespeare's Globe Theatre
A 30th anniversary party for insurance company client, hosted at Shakespeare's Globe Theatre on London's Southbank.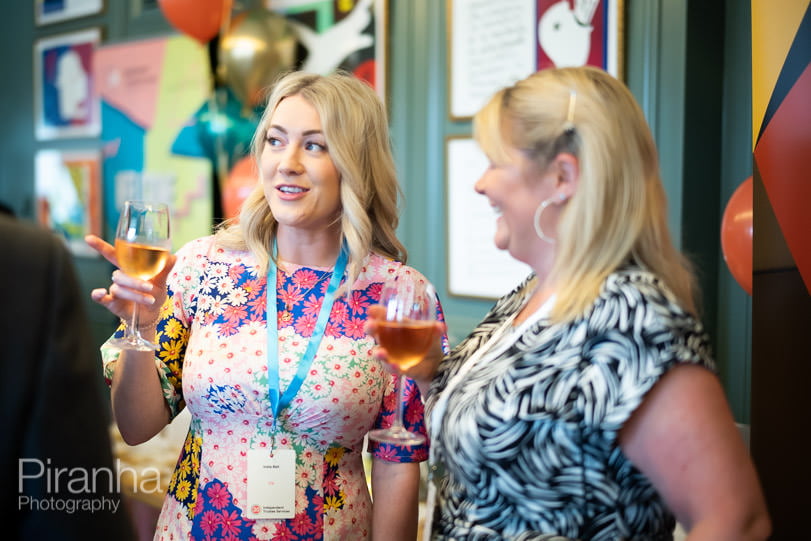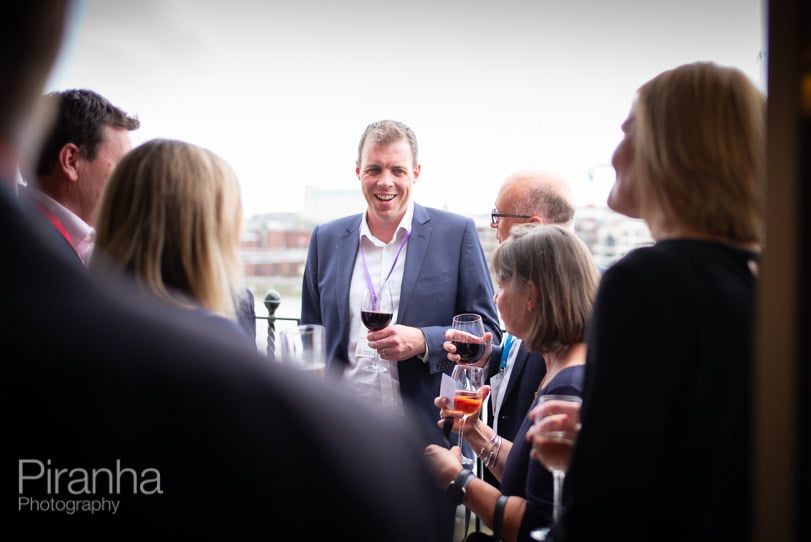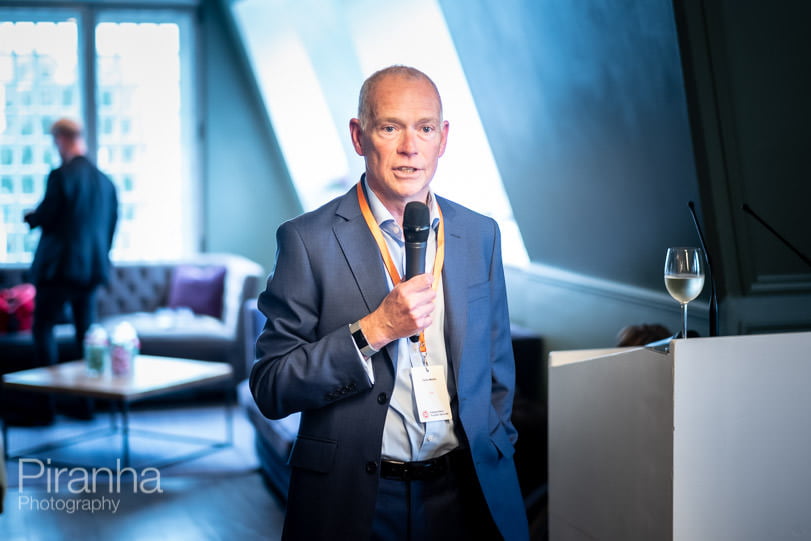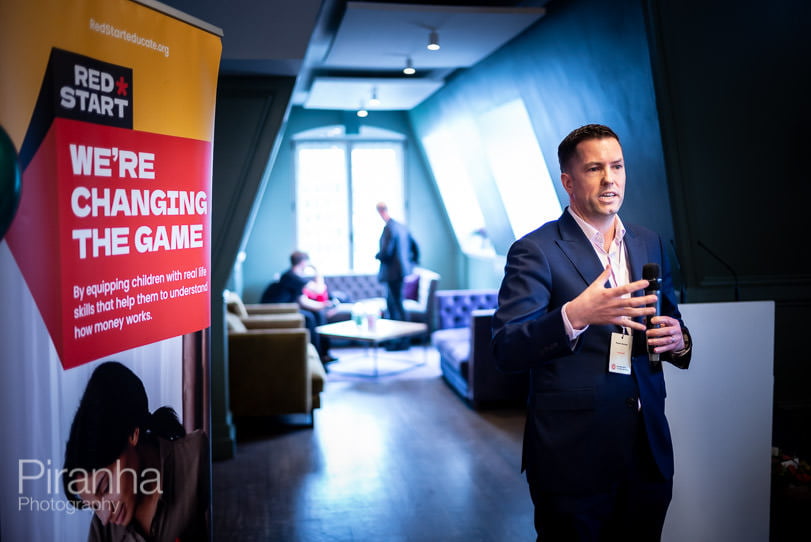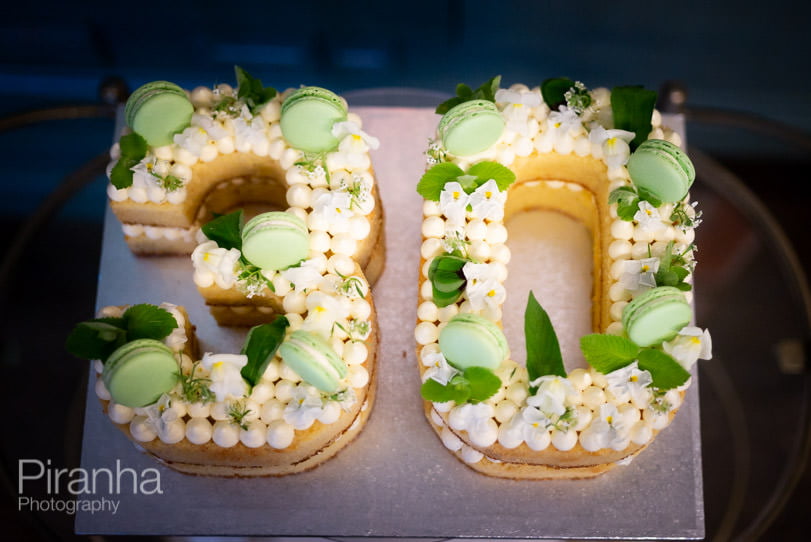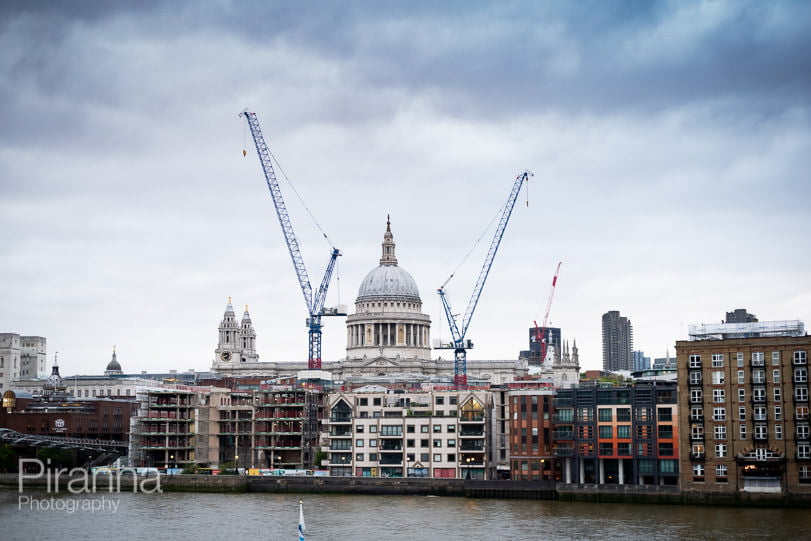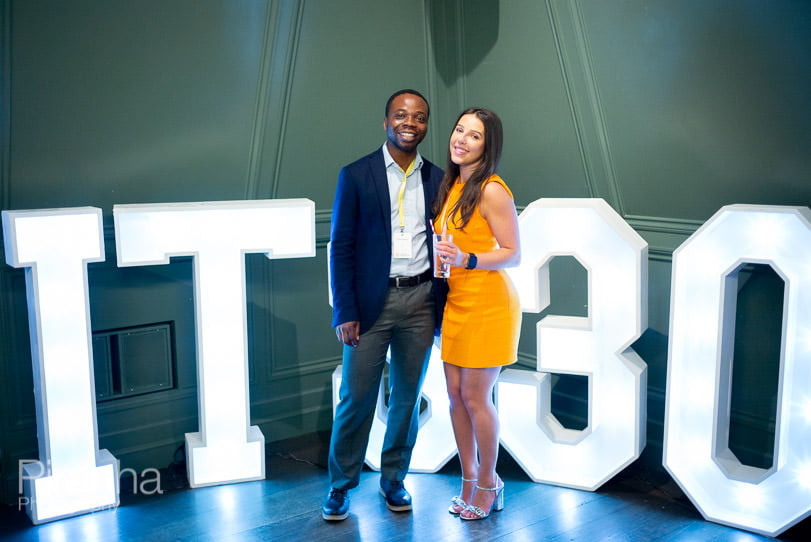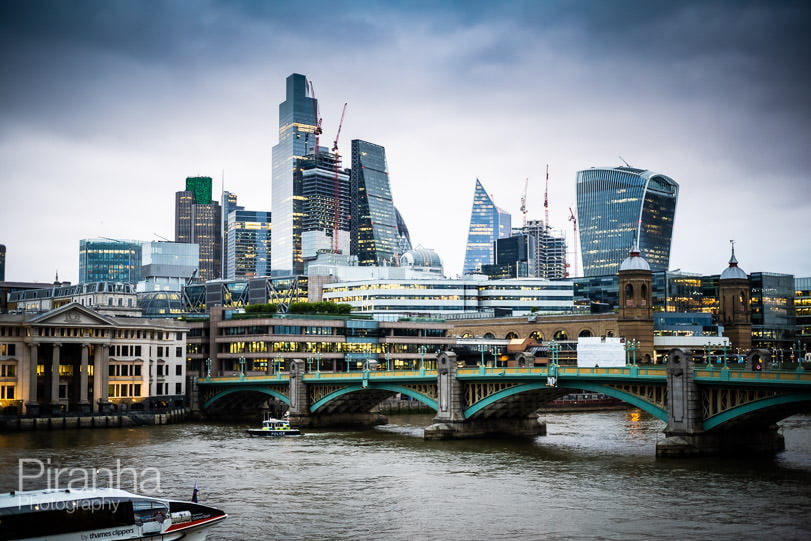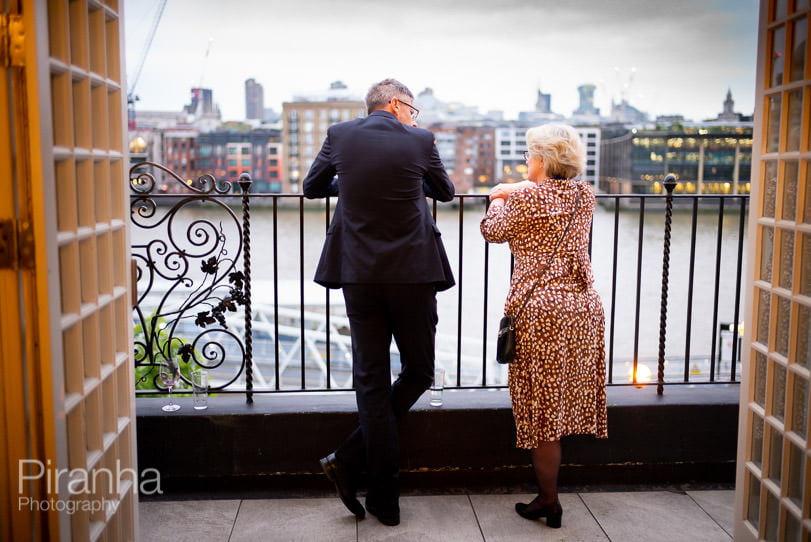 6) The V&A – Victoria and Albert Museum
A 10th Anniversary party at the Victoria and Albert Museum, for a private equity client of Piranha's with speakers including the astronaut Tim Peake.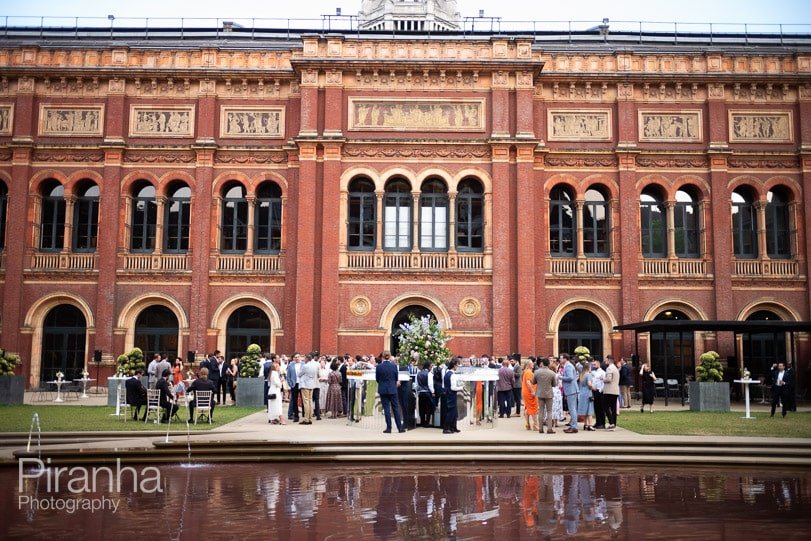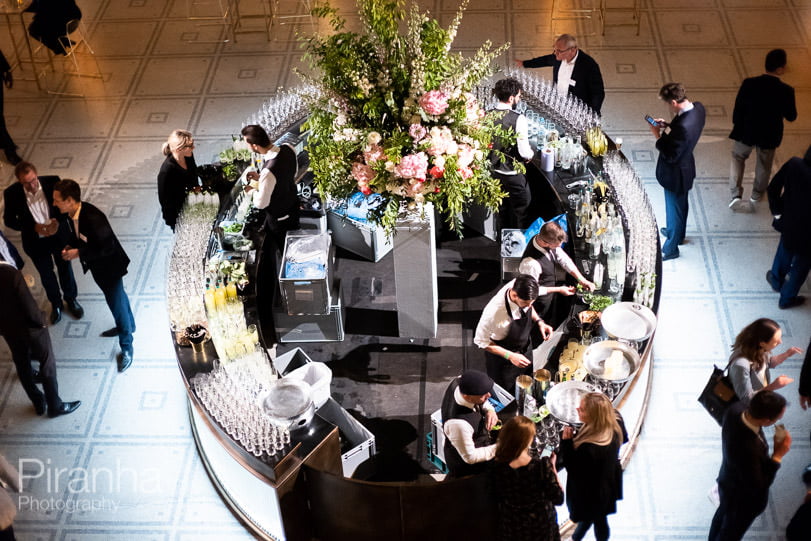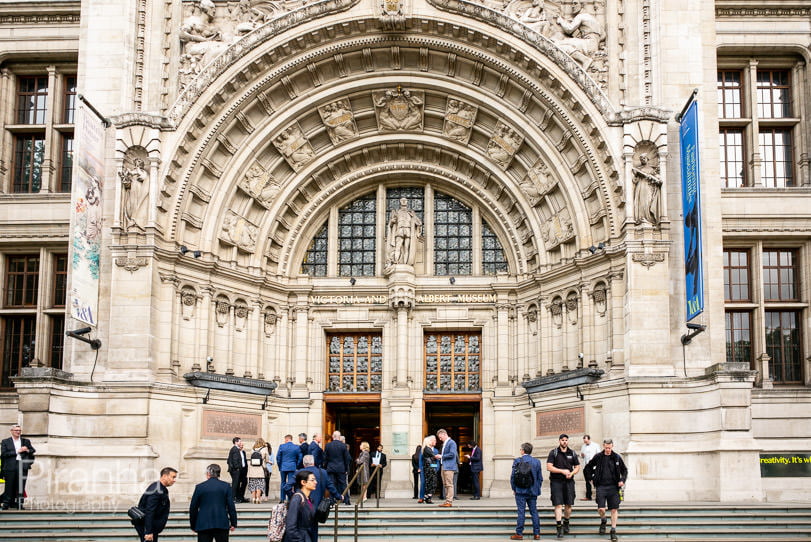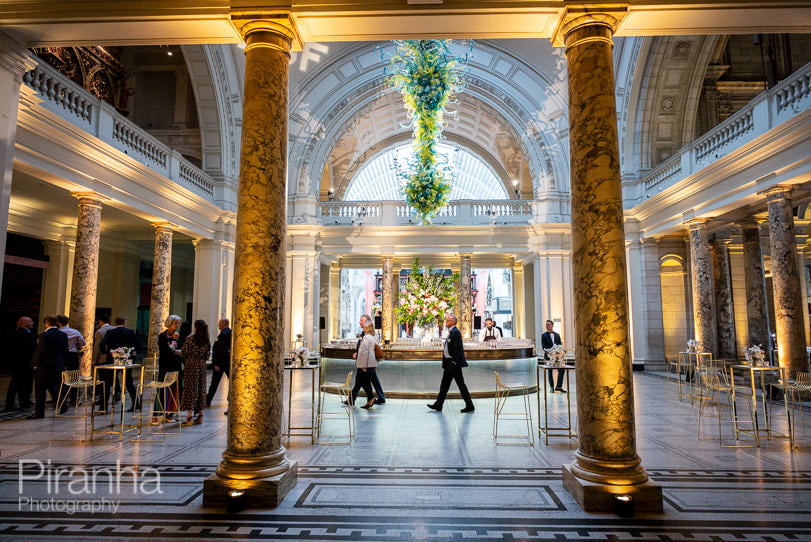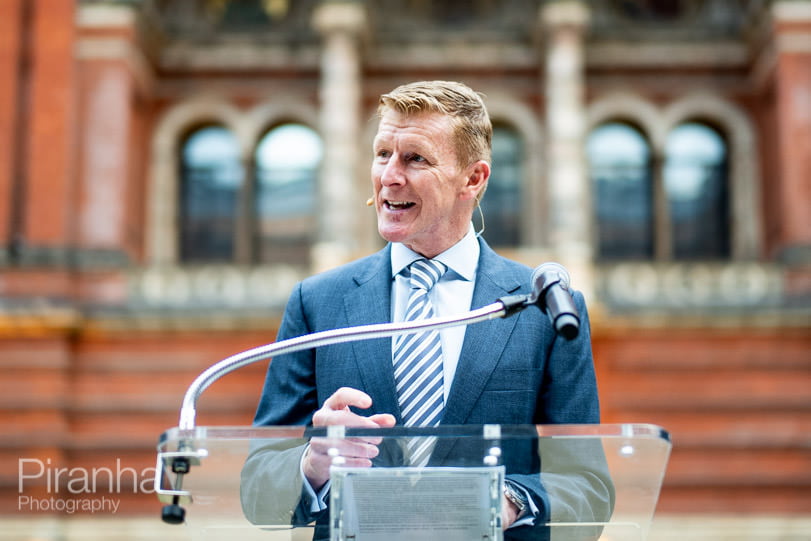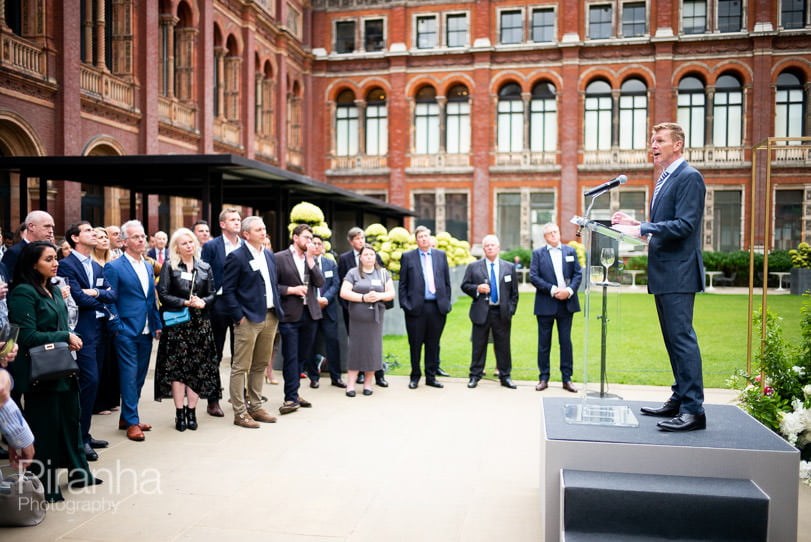 7) Somerset House
A client's 20th anniversary party photographed at Somerset House on the Strand in London.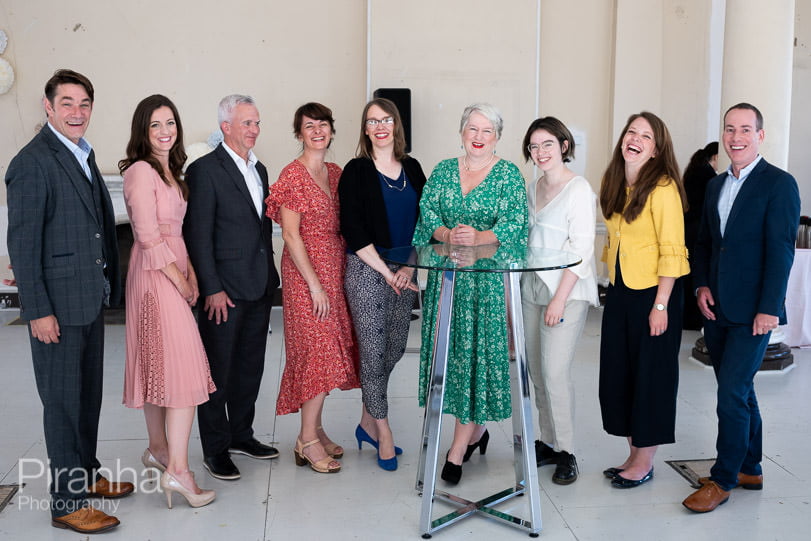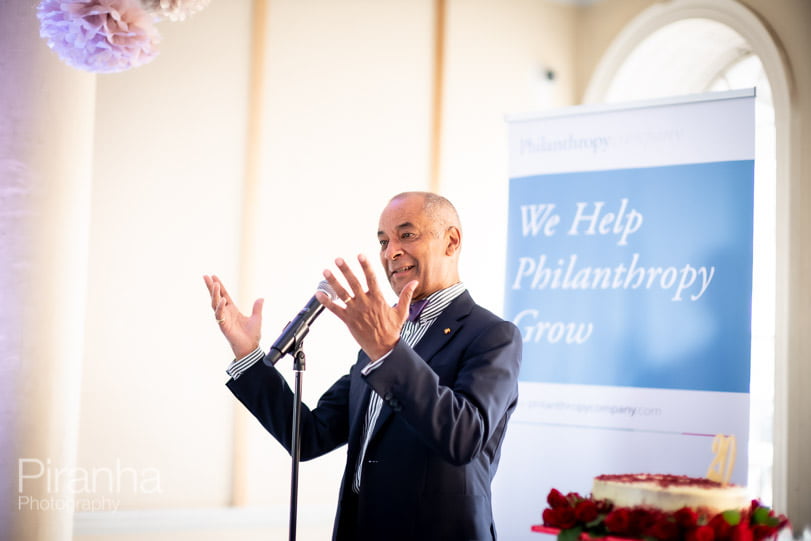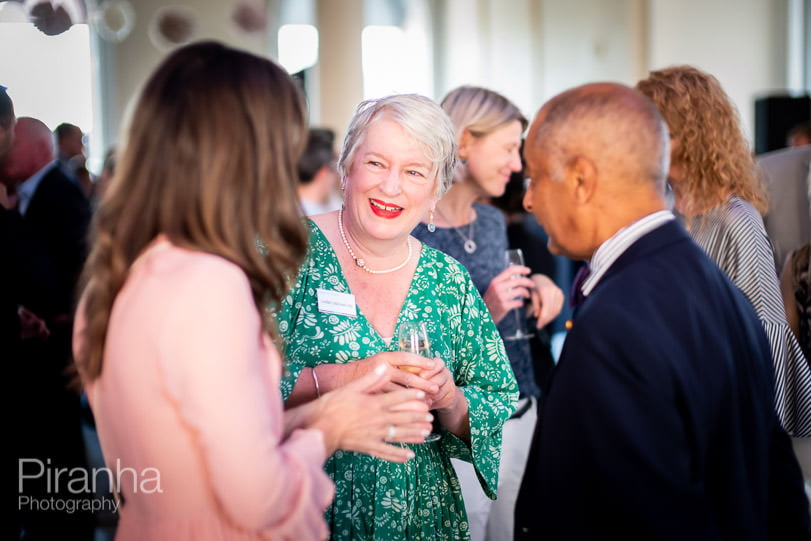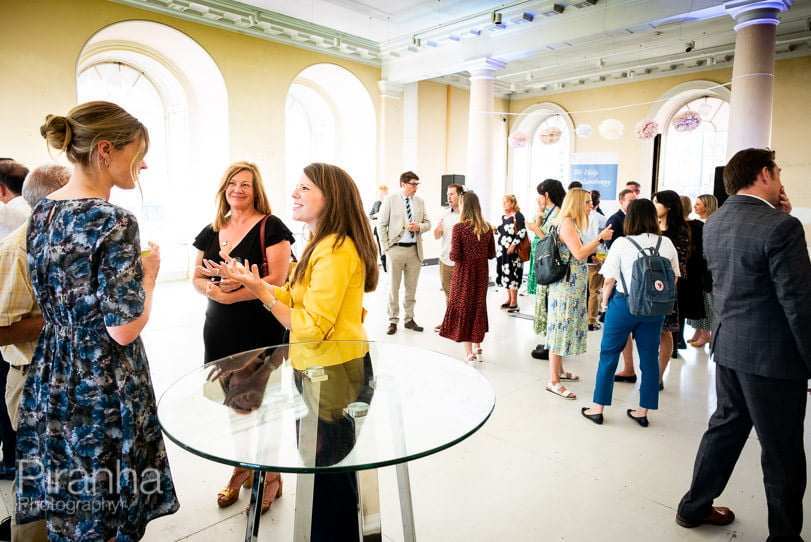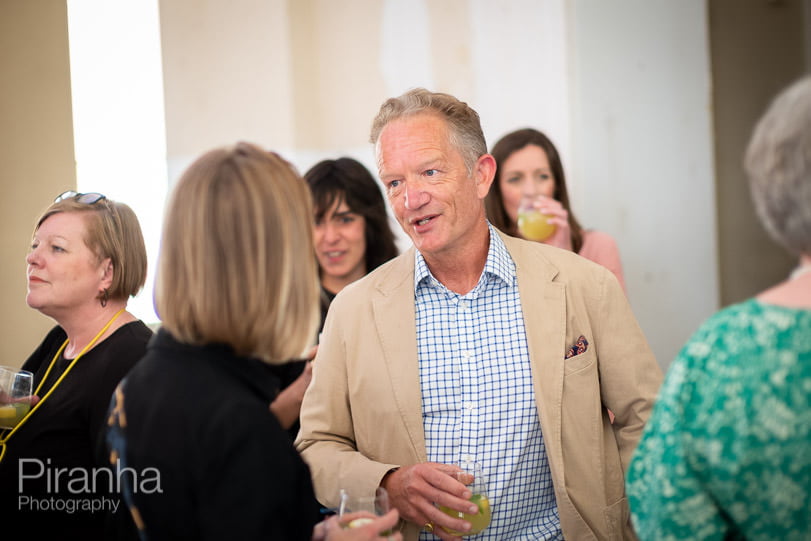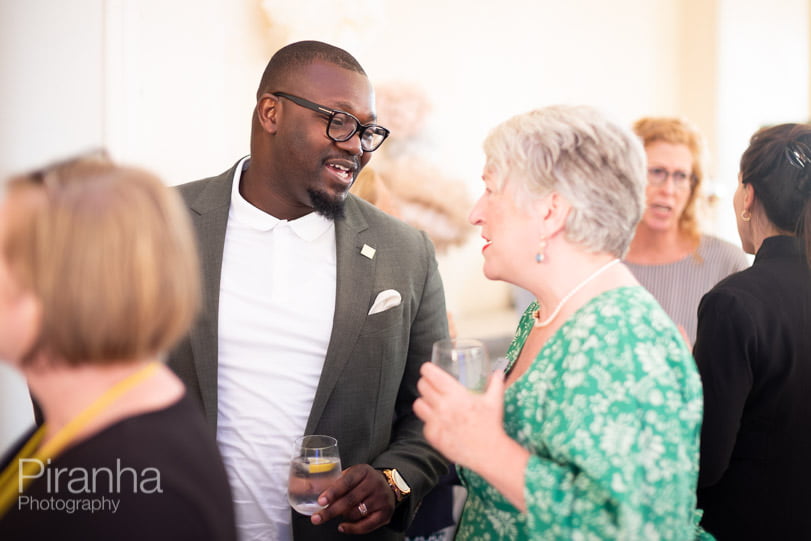 Great service means great service: from first booking to the final bill
You've just eaten a great meal in a lovely restaurant but the service was a bit slow and the serving staff bordered on surly.
To cap it all, you'd been more than ready to leave when it took another 15 minutes to get the bill, despite waving your credit card around pointlessly in the air to every passing waiter.
So how would rate the overall experience?
OK, you are there first and foremost to eat, and great food clearly is the main event. But in our view, you'd probably give the evening a begrudging 7 out of 10 at best because there were too many other elements of the whole experience that simply let the side down.
We, of course, apply the same exacting standards when it comes to our service. We have been in business for nearly 20 years and believe that our photographs are as good as any of the best photographers serving corporate photography clients.
But we also think it's the whole package that counts, from the speed and courtesy with which we deal with your first enquiry, to how comfortable we make our subjects feel having their pictures taken, and how quickly we send you the images to select and choose, and the care we take photoshopping and tidying up the images you've selected. We take the view that no single part of our service can afford to be anything other than the best, because if it was, we'd be heading towards 7 out of 10-ville.
Only as good as our last shoot
We also know, that no matter how many times you have booked us for your shoots, we will be judged against all these elements, and if any of them is below par, you might just be tempted to give our rivals a go next time you need a professional photographer.
Thanks for the thanks
And because we are a small, essentially family business, we get a huge sense of job satisfaction when you take the time and trouble to drop us line letting us know just how much you appreciated our work.  For us, your thanks makes all the difference, and we love to hear from you.
Some lovely comments
Here's just some of the recent feedback we are very proud to share –
'I have to say, I got so much good feedback on Douglas. A lot of us really did not want our pictures done but had a really positive experience.'

'These [the shots] are fantastic! Please thank Douglas again too. I'm sure we'll be in touch again very soon!'

'I just wanted to say thank you to Douglas for yesterday. He was an absolute pleasure to work with and his photos came out brilliantly. His calm nature and humour really put everyone at ease and he captured some beautiful shots. I can't wait to see them all properly!

'These photos are absolutely stunning, I love them. Thank you and Douglas so much! I am thrilled and can't wait to post them on our new website.'

'I just wanted to drop a note to thank Douglas for Friday. Everyone said what a lovely guy he was and really helped to make everyone feel at ease! Although everyone was dreading having their photos taken, I think they all really enjoyed it in the end!

'The images were great, thank you. The turnaround was fantastic and really helpful.'

Latest posts by Piranha Photography
(see all)