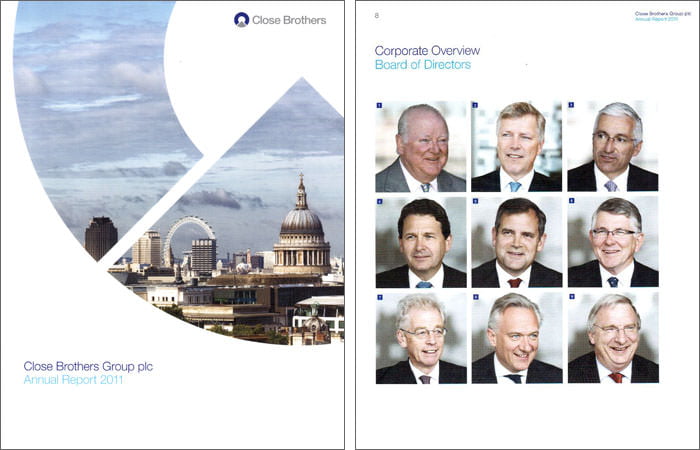 Photography for Close Brothers Annual Report 2011
We were pleased to receive in the post two glossy copies of Close Brothers Annual Report 2011,  with all photography taken by Piranha.
The front cover featured the London skyline and was carefully photographed from a roof top to include the key landmarks and ensure that they fit within the specific graphic device shown below.  The Directors portraits were to be tighter than last years with a lighter, fresher feel to the imagery.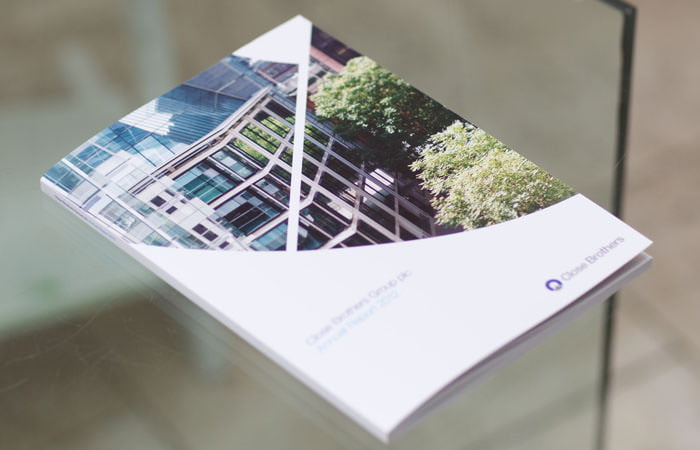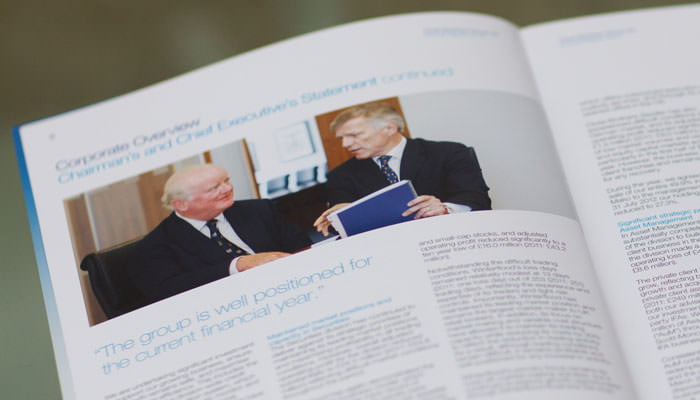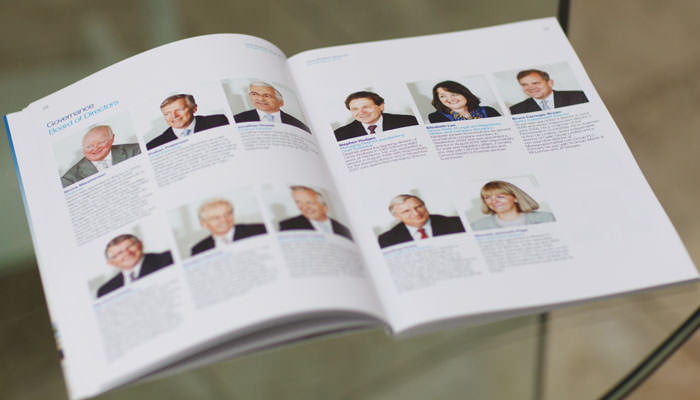 Pictures of Close Brothers Final Printed Annual Report 2012
The final printed copies have arrived of Close Brothers Banks annual report 2012, and you can see a few of the pages above.

Latest posts by Piranha Photography
(see all)