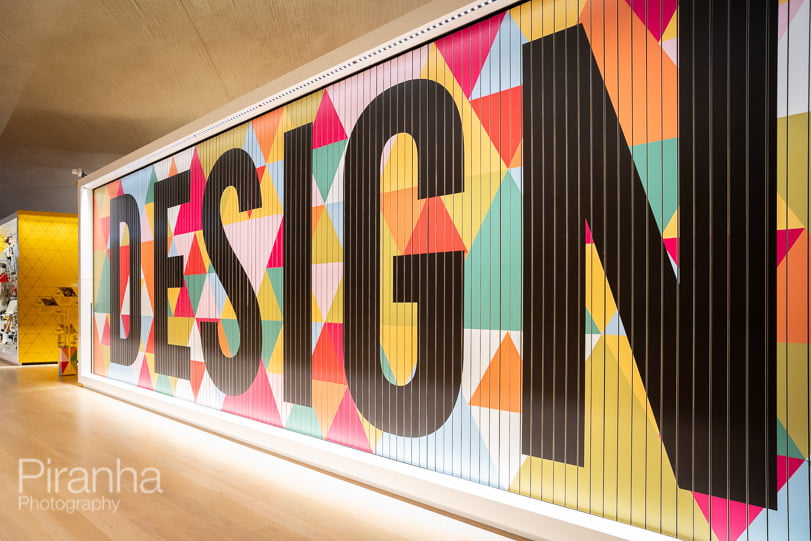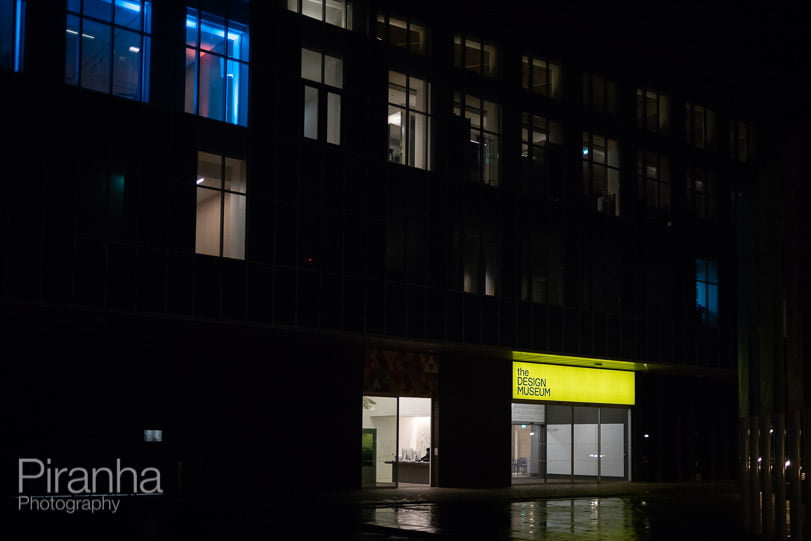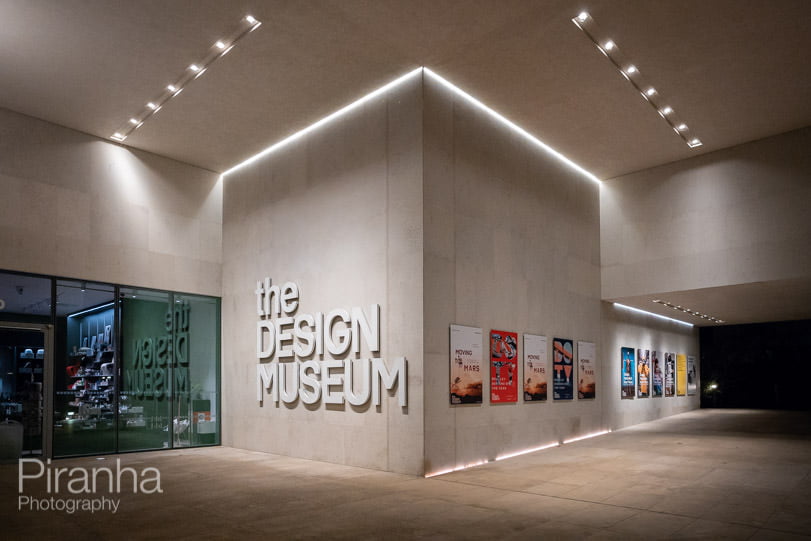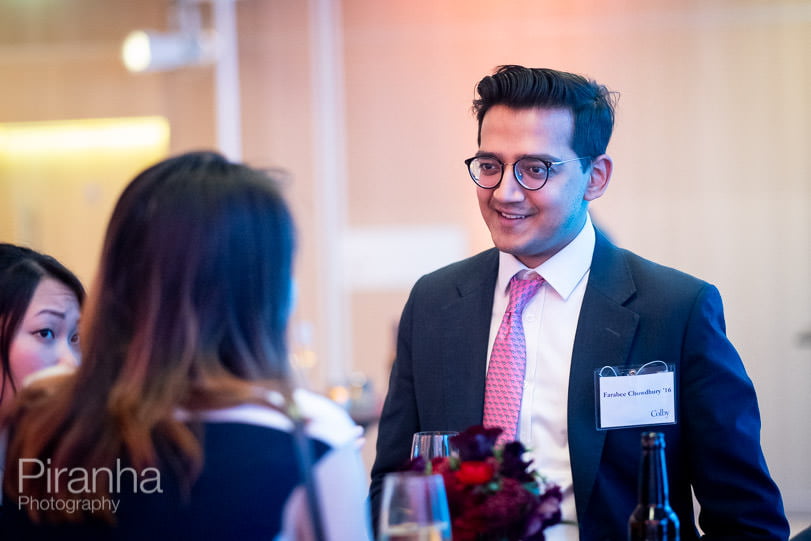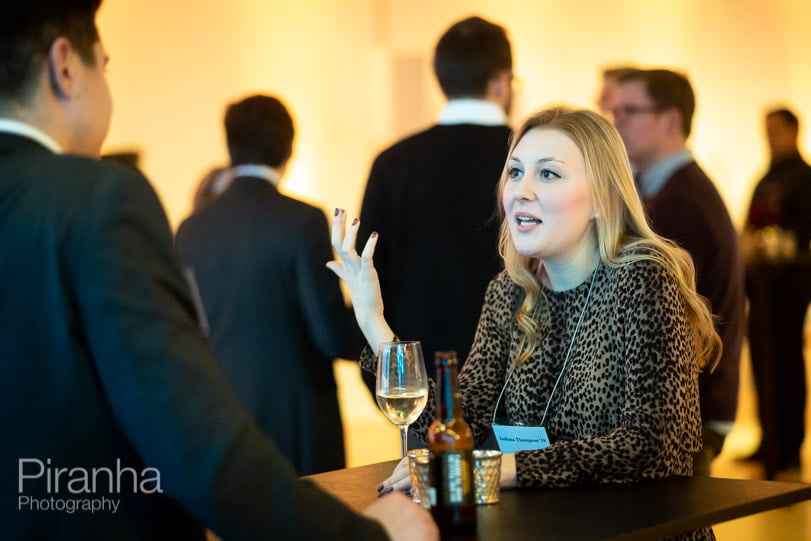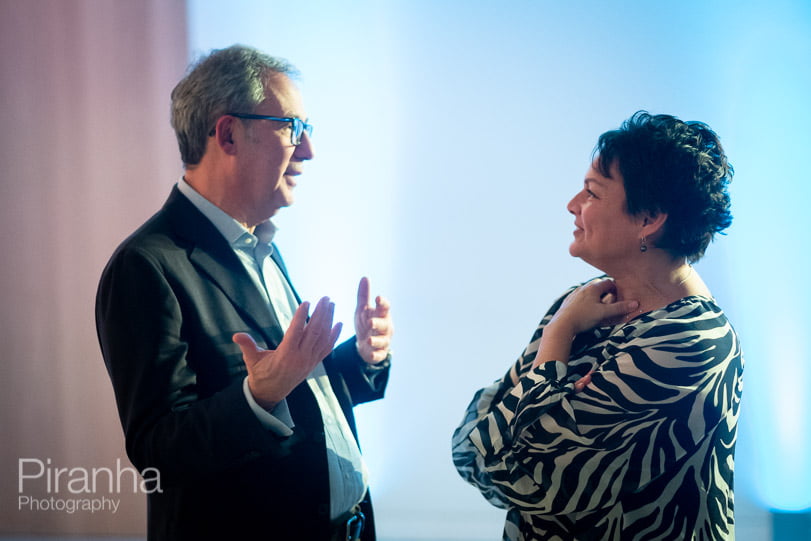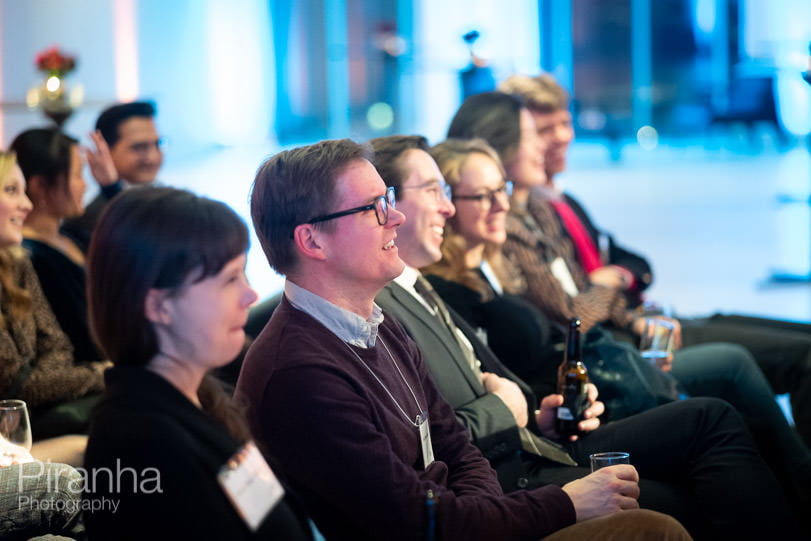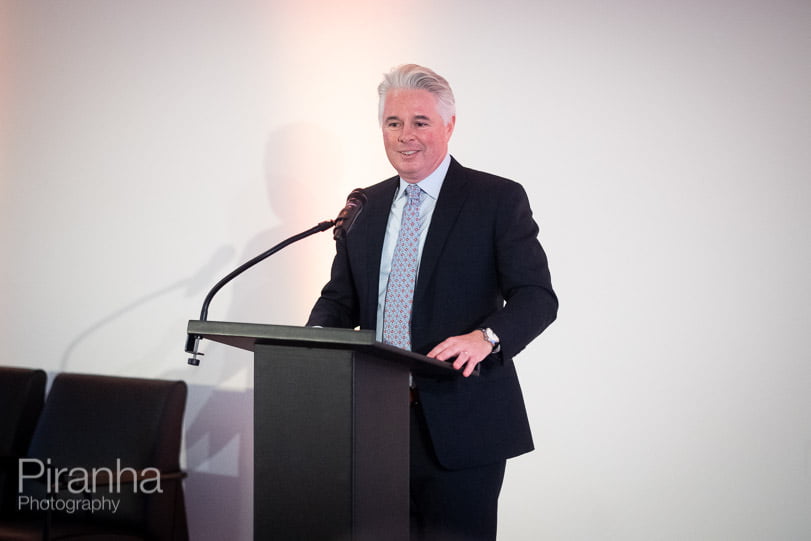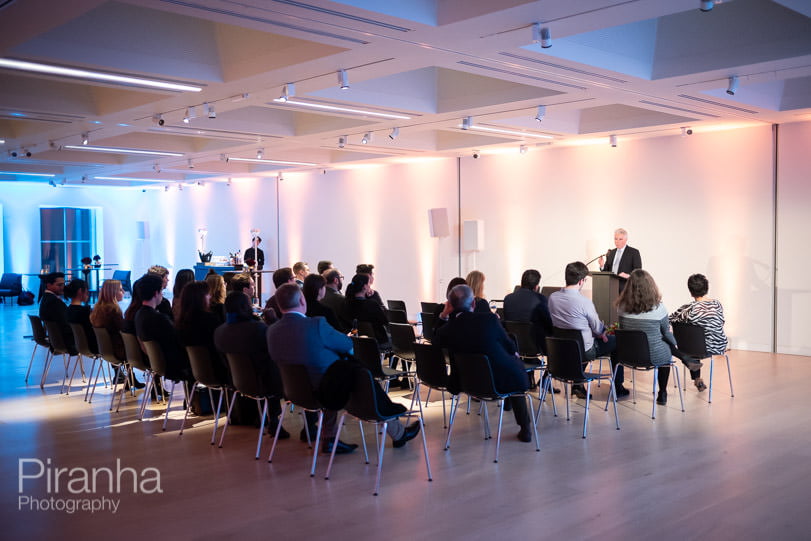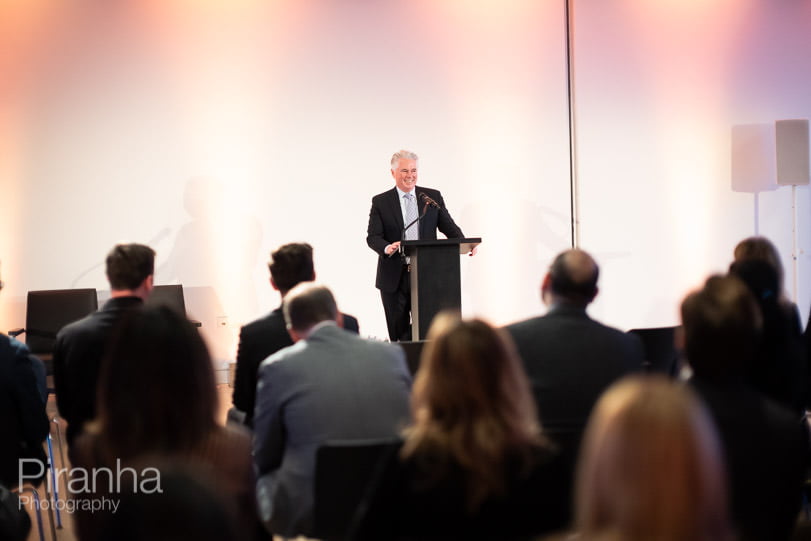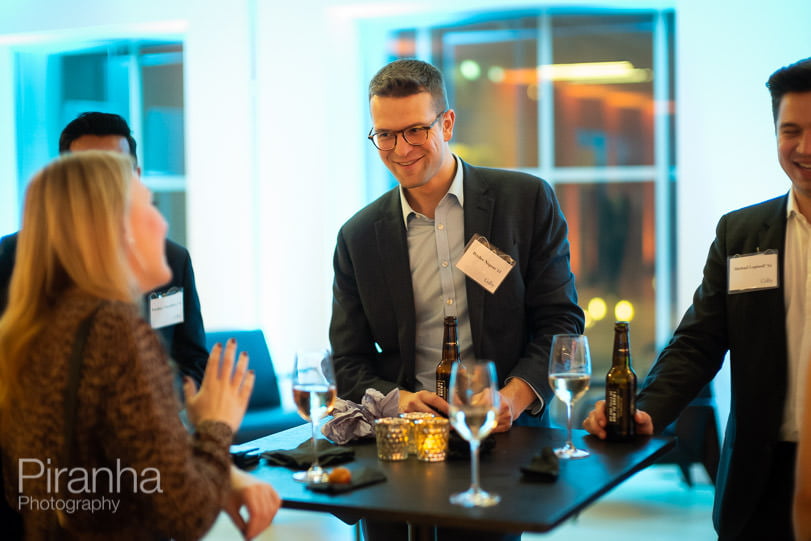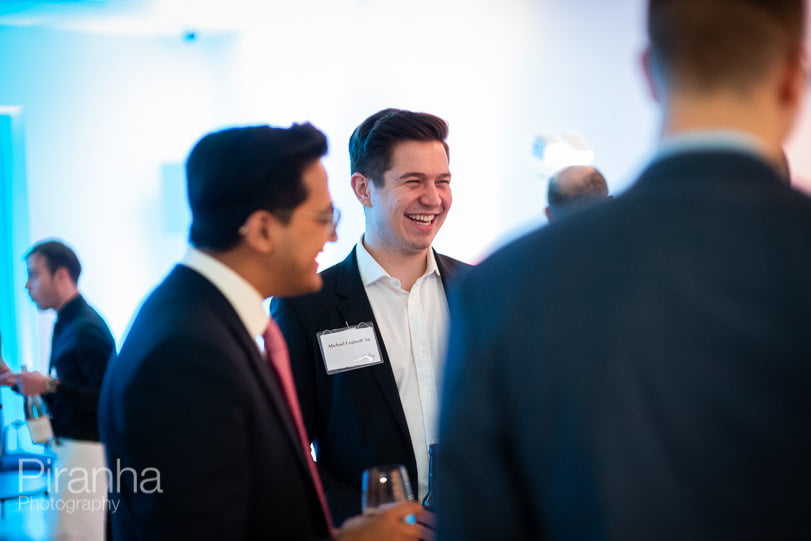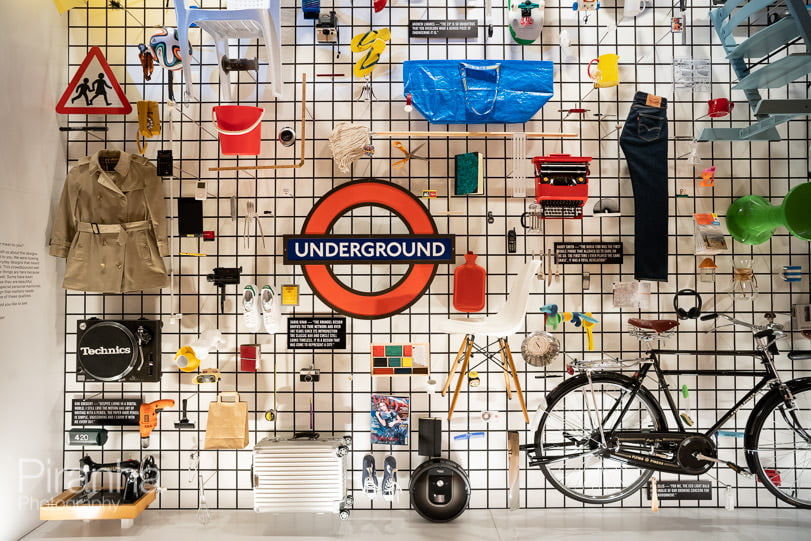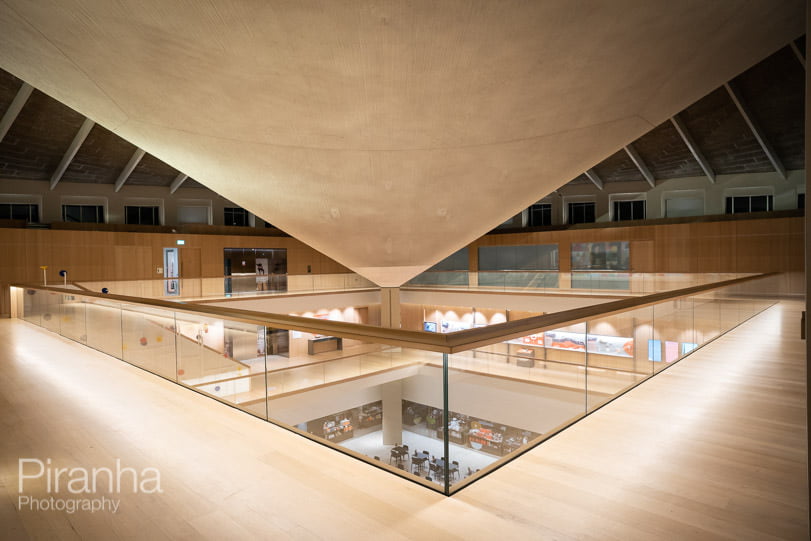 Evening Alumni Event Photography at the Design Museum
Sir Terence Conran and the Design Museum
Prompted by the sad news about Sir Terence Conran, we thought we would look back at this event photographed for Colby College in 2019. The photographs reminded us how stunning Sir Terence Conran's Design Museum is.  It is a large contemporary space in a bold architectural form, and is as fascinating to walk round the building as it is to look at the exhibits. The museum is in High Street Kensington in London.
Alumni Event Photography for Colby College
Colby wanted a set of images that showed their staff and guests mingling and enjoying the evening alumni event.  They were also keen to ensure that there was a sense of place and environment behind the attendees as the choice of venue was important to the client.
Fast Turnaround of Event Photography
At the end of the evening Colby required photographs to share immediately on social media platforms, so Piranha provided a fast turnaround of these images so that they would be ready for use.

Latest posts by Piranha Photography
(see all)