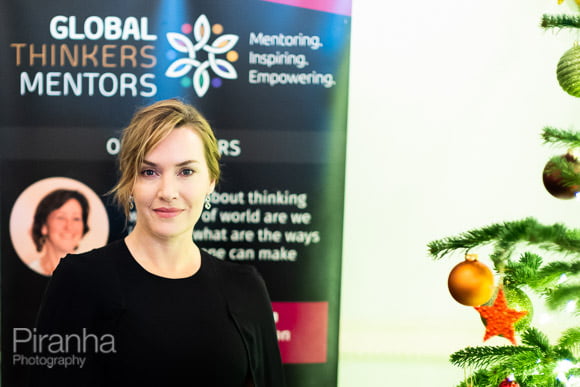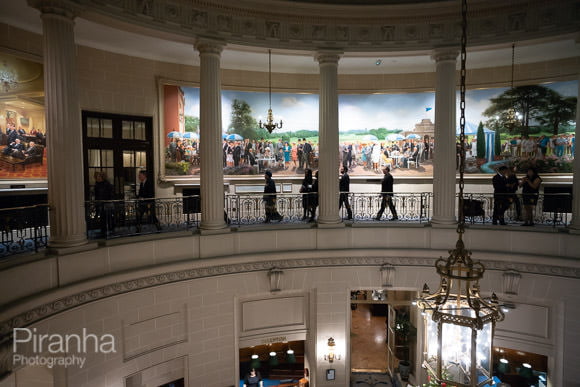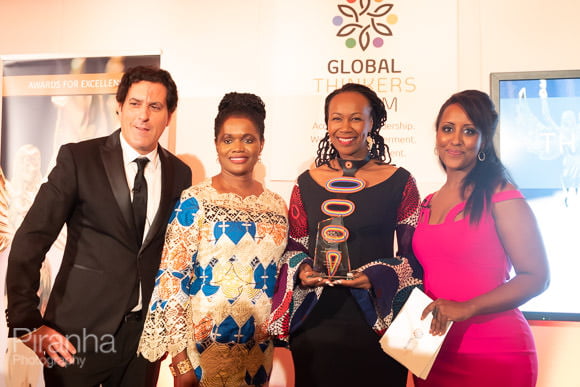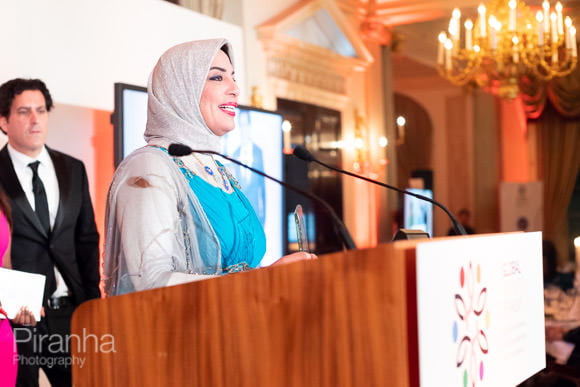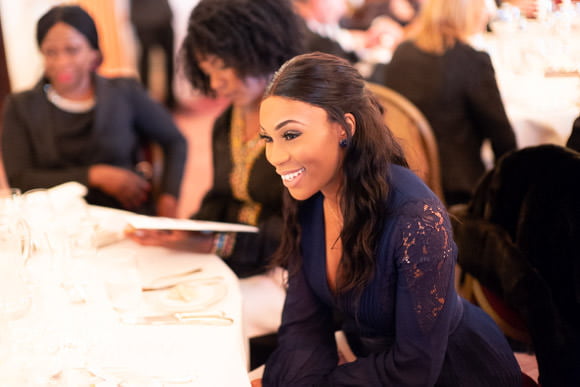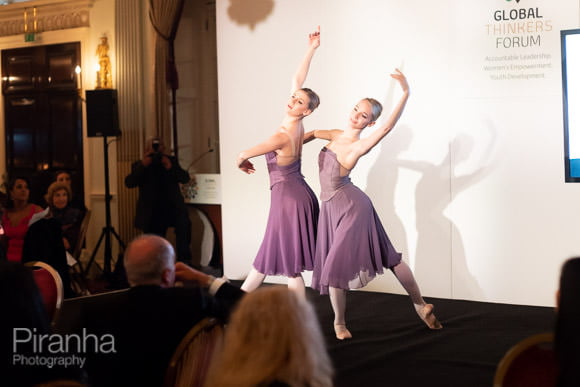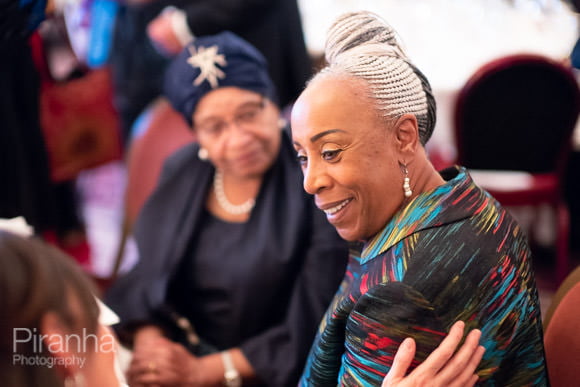 Event Photography of Christmas Party & Awards Ceremony in London
Here you can see some of the Event photography captured during an evening at the RAC Club in London for Global Thinkers Forum.
The Christmas party included speakers and an awards ceremony. Kate Winslet was one of the celebrity guests on the night. Above is a very small sample of the photographs taken on the night.
Capturing award ceremony presentation photographs
As the award ceremony photographer my key role is to ensure that I am always ready and standing in the best place to capture the awards being presented. It is important that I choose a good location for when each person is summoned up to the stage to receive their award.  I need to have considered the best angel for the photography and also whether the lighting in the room will work well.
Often, I work hand in hand with the event organisers before the big day to discuss how best the lighting and stage should be arranged so that the photography can best be taken on the night. Each person who receives an award will invariably wish to see a photograph afterwards of the moment when they are presented with their prize.
Reportage photography of evening event
When the awards are not being presented I ensure coverage of the guests and organisers circulating and enjoying the evening event, this includes reportage photography of the drinks reception and dinner to capture genuine reaction shots when people are mingling, chatting and enjoying themselves.
Portrait Photography for Founder
Subsequently we photographed the company's founder in the library of the University Women's Club in Mayfair. The portrait photography was for use on LinkedIn and across other marketing materials.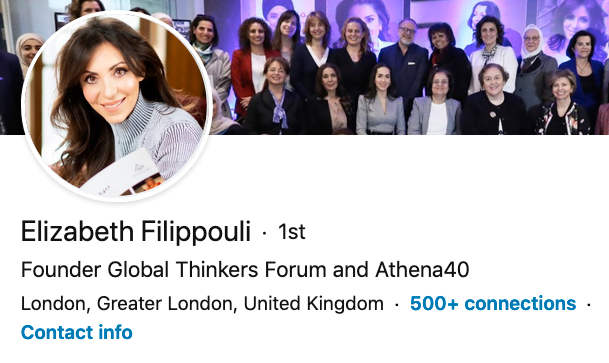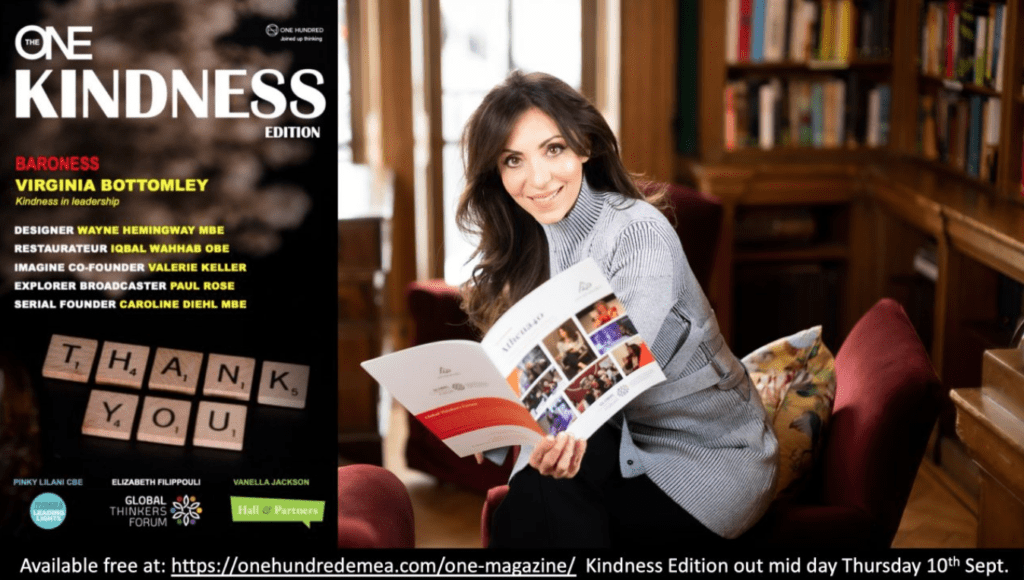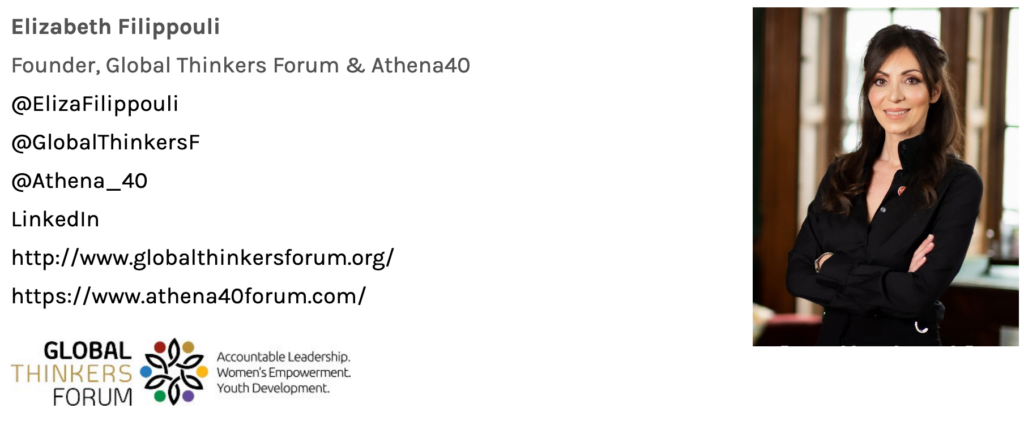 Latest posts by Piranha Photography
(see all)