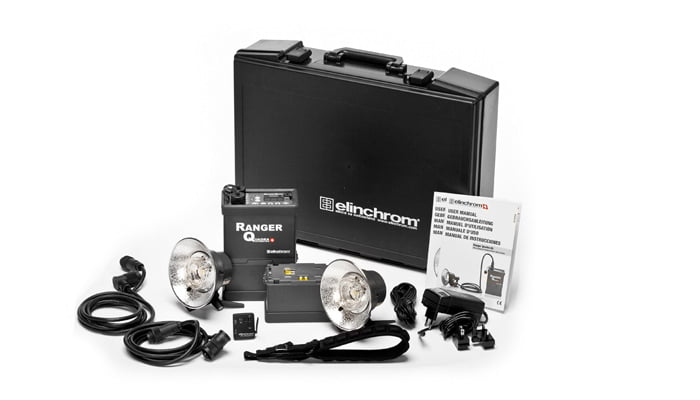 News flash, if you pardon the pun. The studio has taken delivery of an Elinchrom Ranger flash kit, this wonder of technology allows studio power flash to be taken on location, the whole assembly weighs 3kgs and can be used to make much stronger portraits even in brilliant sunshine.
The softbox can be used to generate a very soft flattering and even light essential for corporate portraits and the second can light the room or outside walls/machinery very effectively. It's all controlled by a sophisticated wireless trigger too, so no more hazardous cables to trip over.
Now we can offer two solutions to any shoot, the first is the ultra discreet available light style with our very fast top of the range prime lenses, preferred when shooting in a documentary style and when under time pressure or now a second option of a more dramatic, considered style with a very controlled lighting environment offered by these Elinchrom units.

Professional corporate photography and video for companies in London, the rest of the UK and Europe. Piranha are commissioned by FTSE100 companies and start-ups alike, for numerous projects, covering a wide range of work and styles. Portraits and office photography for use on websites, events coverage and PR shots for press and publications, as well as Board and location photography for annual reports. Using top of the range Leica cameras and lenses. Processing of images is fast and to an extremely high standard.

Latest posts by Piranha Photography