December 21st, 2008 | Posted in Head Shots, Corporate Portrait Photography

Bestinvest commissioned head shots / head and shoulders photographs for use by the business in marketing materials –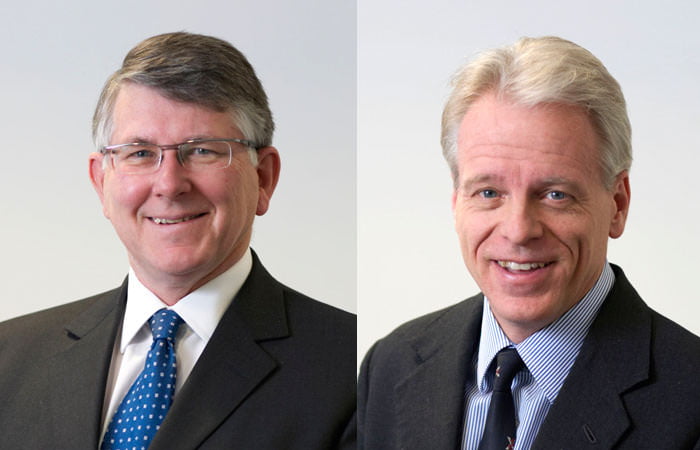 March 29th, 2017 | Posted in Head Shots, Corporate Portrait Photography, Tips and News from Piranha
Thinking of Some Corporate Head Shots for your Company?
Portrait photography comes in all shapes and sizes, do you need it with or without a background? Have you considered a lighting style, that is should there be no shadows on the face or more contrasty? It's worth giving it a thought before commissioning new photography.
There are many options but read this short article to help you choose a successful style for your company.
A White Background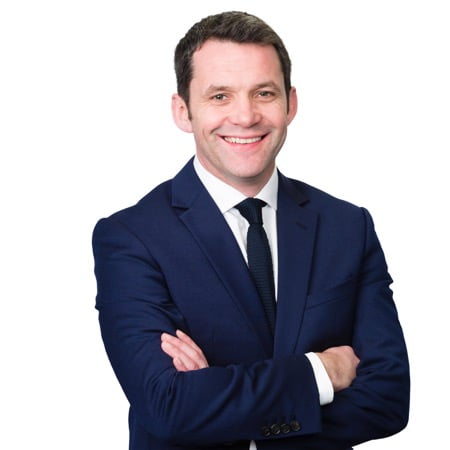 The old chestnut head and shoulders white background is often requested and consideration needs to be given to how the photographs will be achieved.
Does the final image need a background as white as driven snow? That funnily enough will require quite a bit of kit, a pop up background, the lights to illuminate this background, lights to illuminate the subject and the camera on a tripod in front of all of it all, and a burly assistant to help carry it all in. It will require a bigger room with little or no furniture. As this large studio type room is rarely available, another solution often needs to be found.
Using a Grey Background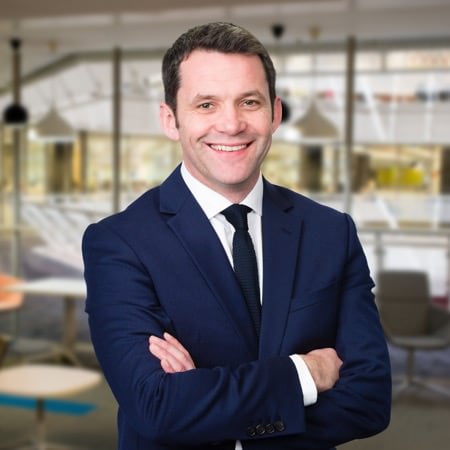 An alternative solution to achieve a pure white background is to photograph the subject against a grey or off white background and then in post-production, 'cut' the subject out and place against a pure white or pre-shot office background created in Photoshop. The cutting out procedure is now extremely accurate so any type of frizzy hair poses no problem and each hair is retained before cut-out.
This allows for using a smaller room and is therefore much easier to organise, and any room can be used on each successive visit.  This often provides the most practical solution for portraits.
An Office or Outside Background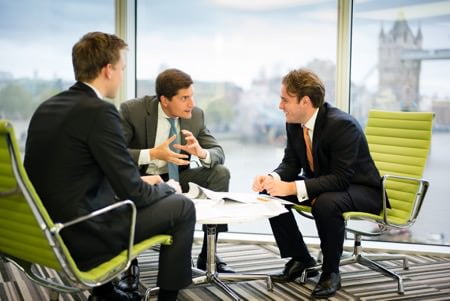 It may be felt that a portrait shot with a background would be more interesting. A picture that is usually to be run slightly larger than its white background cousin. The scene behind the subject can be the view through a window to illustrate 'we have a city location' or a blurred office backdrop can illustrate as being part of a larger team.
Discussion Format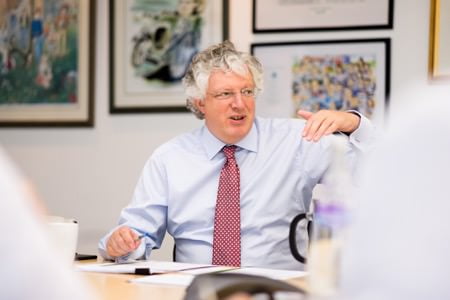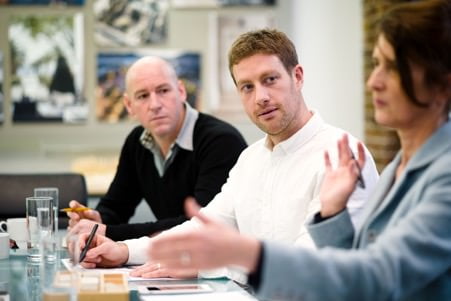 Another style is the 'discussion' or meeting format, often used in the service industries to convey that the person being photographed is in mid conversation with a client.  The photograph can incorporate the blurred shoulder of the person nearest the camera whilst focussing on the subject who is speaking animatedly. This style shows a busy, active company.
Portraits for Press Coverage in Publications
A popular PR shot which is picked up by newspapers is one that illustrates and enhances a story.
The photograph below was taken by Piranha to encapsulate the accounting firm's story.  The picture caught the eye of the newspaper editor and so was published with a short article about the problems of mounting legislation.
The Contemporary, Creative Solution
There are many possible creative styles for websites and annual reports – these involve shooting a meeting through a glass panel, or walking down a corridor or in an open plan office. A creative look works well to show an integrated team, a busy office and is often used in a profile document about a company.
A contemporary look like this can offer a cohesive style to the company's portraits and be used to tie in creative direction of all their website designs.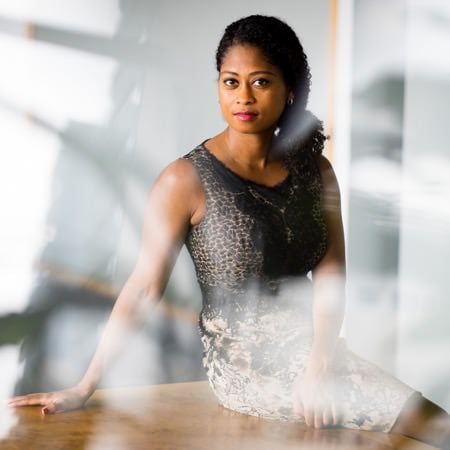 The Photographic Brief
Before starting new photography, it is important to think about what is needed and discuss the brief with the web designer and photographer.  The nature of the business will lend itself to a certain style, to convey a message to the clients looking at a company's website or reading the article, there are lots of interesting and effective options to choose from.

Please do drop us and email or call 020 7193 9446 if you would like more information or to discuss a project.

October 11th, 2016 | Posted in Head Shots, Individual Board Photographs, Law Firm Photography

Headshot photography for law firm's Managing Partner.  The photo shoot took place at the company's London offices and included both reportage and head and shoulders photography on the day, for a variety of different uses including website and PR.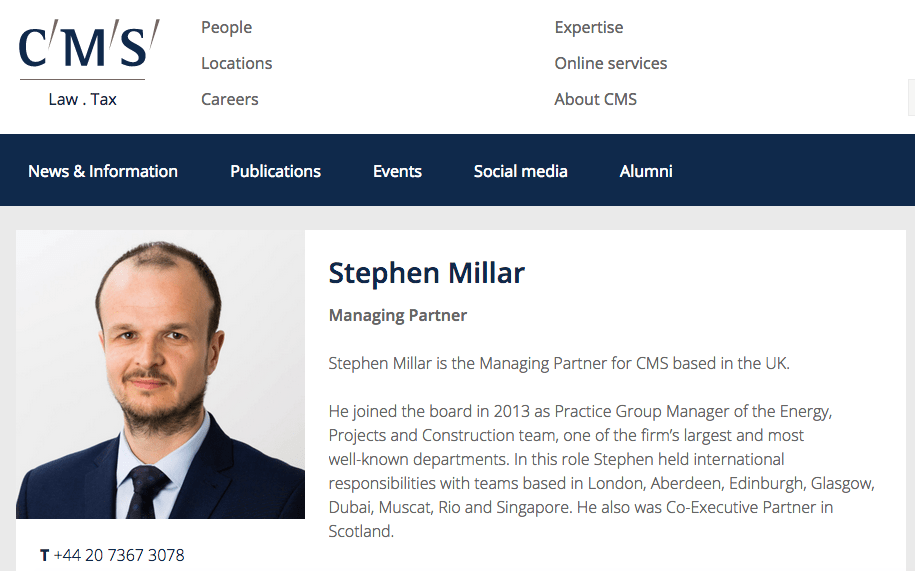 We are really pleased with the photographs and there was a good choice to choose from, so thank you to Douglas.
June 23rd, 2015 | Posted in Corporate Portrait Photography, Websites

One of a number of regular photo shoots to take head and shoulders photographs against black background as per the companies brief, for communications company –

February 5th, 2015 | Posted in Head Shots, Corporate Portrait Photography

A recent headshots photo shoot for company using different styles.  These images are for use on LinkedIn, website and marketing literature –
Plain background –
Environmental portraits –

Hi Sam, Just to say how thrilled we all are with the photos and how impressed we are with your fast support – I have been recommending you all over the place. Very very many thanks. Caroline, client
February 26th, 2014 | Posted in Head Shots, Corporate Portrait Photography

September 6th, 2013 | Posted in Head Shots, Corporate Portrait Photography

October 16th, 2012 | Posted in Head Shots, Corporate Portrait Photography

Headshots photographs for business in London, these images were needed urgently for use on the companies website and in literature.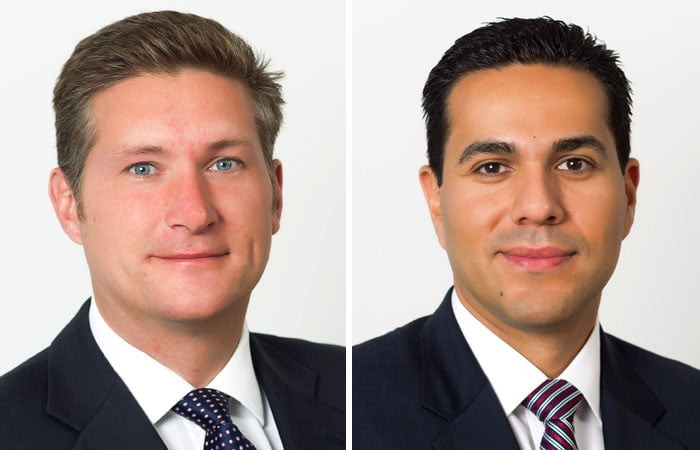 October 15th, 2012 | Posted in Head Shots, Corporate Portrait Photography